Briefs
Spectacular Lightning Storm in Santa Barbara
The all-night lightning show that Mother Nature treated Santa Barbara to across Sunday-Monday caused a fire on Santa Cruz Island. A boater spotted smoke rising from the upper hillsides of Scorpion Canyon on Monday morning around 9:10, and U.S. Forest Service smoke jumpers flew in that afternoon. The parachuters, from Redding, were coming from their base in Porterville. Containment is expected by Tuesday morning.
Rain accompanied some strong wind gusts during the storm, but just barely 4/10ths of an inch fell at Santa Cruz Island. About the same amount was recorded at Cachuma Dam, with the rest of the county registering between a tenth and three-tenths of an inch.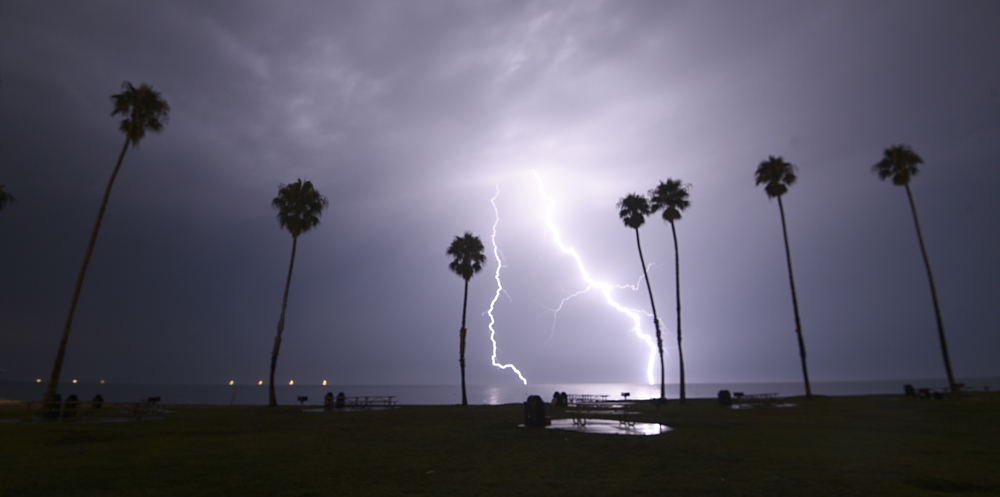 The storm, surprisingly quiet onshore, demonstrated varieties of lightning rarely seen in Santa Barbara, including some spectacular positive discharges to the ground, sheet lightning within clouds up and down the coast as the storm slowly moved onshore, and lightning bolts that crawled horizontally under the clouds.