News
Families of I.V. Shooting Victims Reportedly Receive $20 Million Settlement
They Alleged Capri Apartments Management Ignored Warnings About Elliot Rodger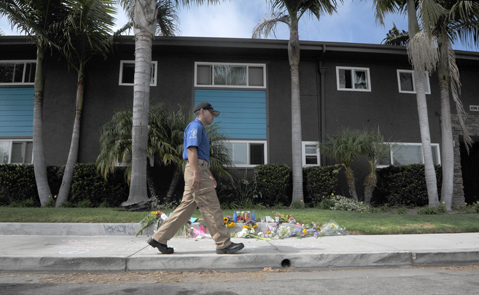 An attorney for Asset Campus Housing, the Texas-based property management company that oversaw Capri Apartments in Isla Vista, where Elliot Rodger killed three of his victims during his Isla Vista rampage in 2014, denied a lawsuit filed by the victims' families against the company has been settled. "That hasn't been finalized yet," stated general counsel Joey Hance. The plaintiffs' attorney, Patrick McNicholas, however, confirmed the case settled about a week and a half before trial, which was set for September 15. The amount was in excess of $20 million reliable sources have indicated. McNicholas stated he could not disclose the details of the settlement as the terms were "confidential."
Asset Housing managed Capri Apartments, where Rodger lived and where he stabbed to death two of his roommates and one of their friends who was visiting. Families of those victims sued not just the owners of Capri but the management company as well, alleging they'd received multiple warnings from prior roommates and other tenants that Rodger was seriously disturbed yet did nothing in response. Several roommates complained about Rodger's outbursts, described as angry, violent, and racist, and demanded to be transferred.
The victims' families also filed four lawsuits against the Santa Barbara County Sheriff's Office for failing to detect problems with Rodger when deputies conducted a welfare check at Rodger's mother's insistence shortly before the killings. All those cases ​— ​four in total ​— ​have been dismissed, said Santa Barbara County Counsel Mike Ghizzoni.
Editor's Note: This story was changed to fix an editing error: Plaintiffs attorney McNicholas confirmed the settlement but not the amount.