Briefs
Robbery Suspect Leads Deputies Down the 154
Demetrius Ford was driving a fire-engine-red Mitsubishi Eclipse on October 11 when he passed deputies on Highway 246 who were on their way to a call from VIP Tobacco in Solvang for a "suspected" robbery involving a man and a woman. The car matched the description given by the tobacco shop and did not stop when the deputies flashed their rooftop beacons, instead speeding toward Highway 154.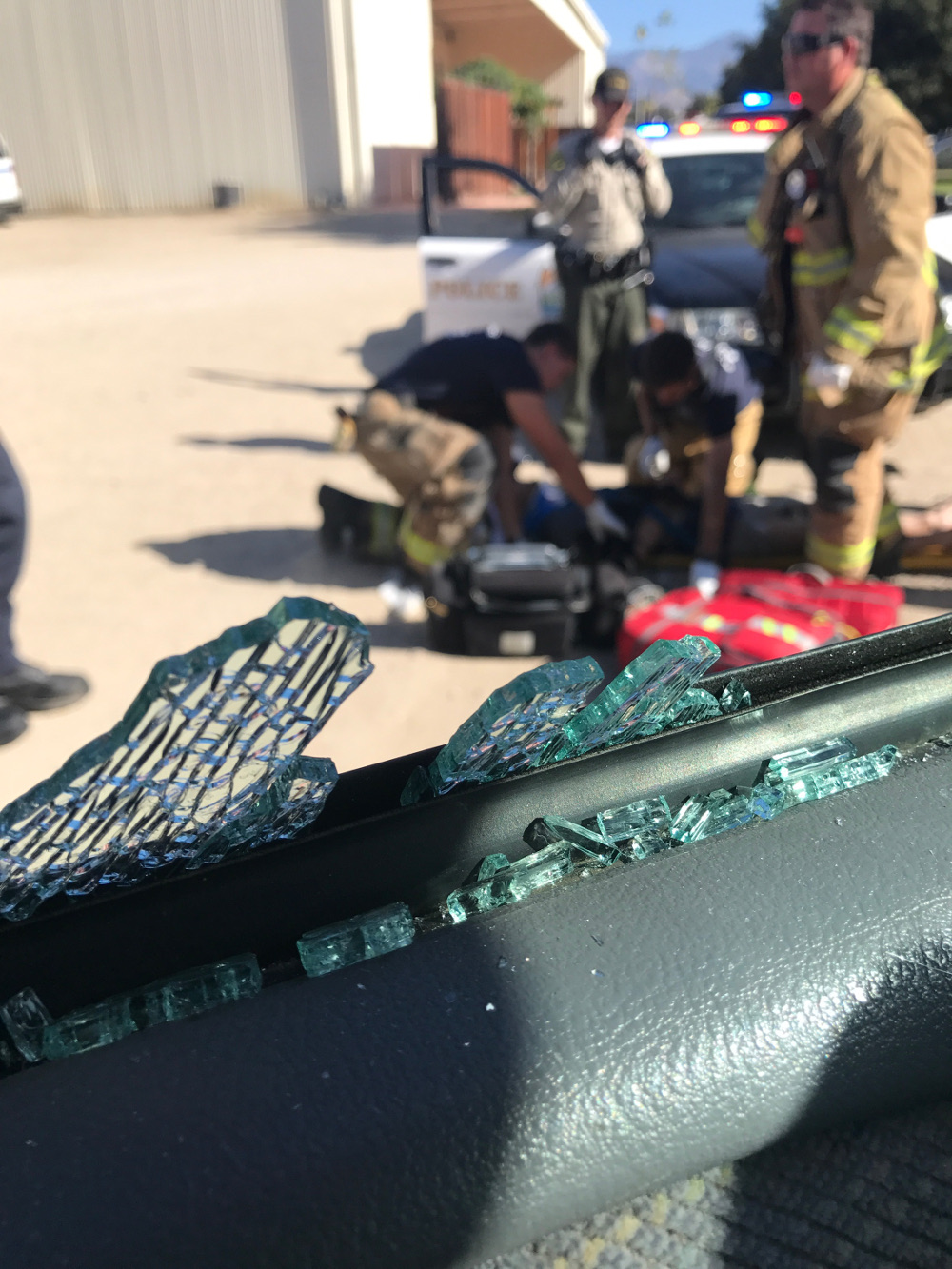 The red car was going so fast the deputies stopped chasing it, Sheriff's spokesperson Kelly Hoover reported, out of a concern for public safety. Ford crashed into several cars on the 3500 block of Highway 154, rammed a gate at a ranch down the road, and didn't stop until he hit a tree. He then ran to a truck on the ranch and locked the doors, but deputies took him into custody through a window. The woman was not found with Ford and was contacted later, said Hoover. She was a friend of Ford's and was not charged. Apparently, three vapes, or e-cigarette devices, were taken from the tobacco store.
One crash victim along State Route 154 suffered minor injuries. Ford had moderate injuries and was taken to the hospital.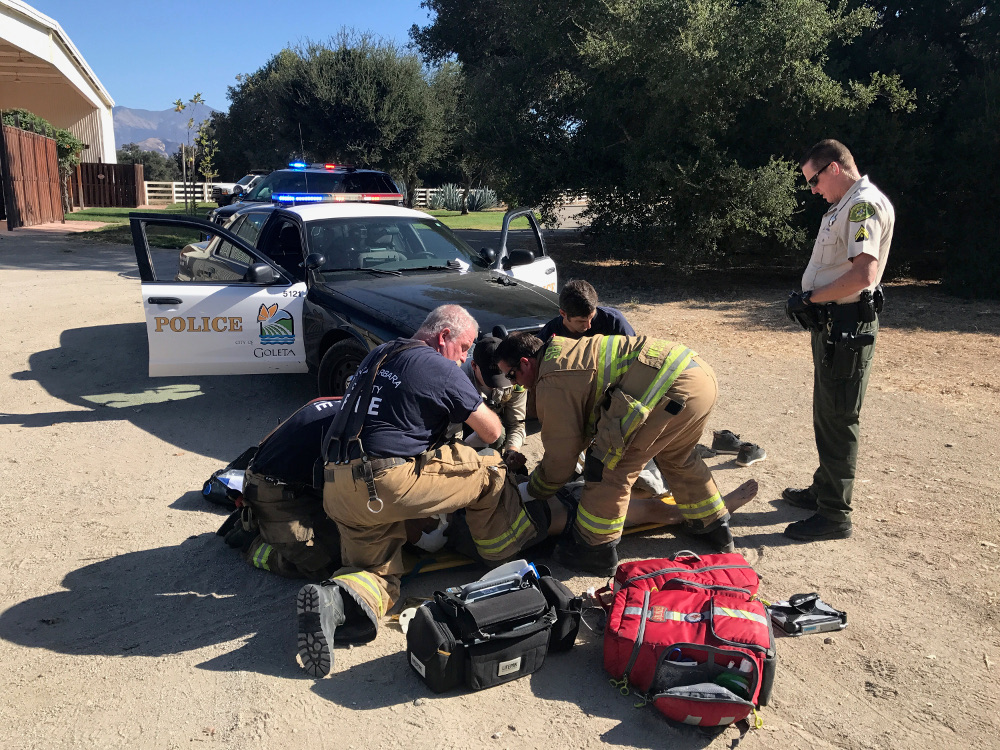 The Angeleno had a drug-related probation warrant in Los Angeles County and was booked in absentia on numerous charges. Though the theft was first reported as a robbery, he was arrested on a lesser charge of shoplifting, as well as counts of reckless evading, felony hit and run, vandalism, vehicle theft, possession of tear gas by a prohibited person/felon, and driving on a suspended license, among others.