Cover Story
Santa Barbara's Local Heroes of 2017
The 'Santa Barbara Independent' Presents Its Annual Ode to Amazing People
"We must become the change we want to see." So goes the saying often attributed to Mahatma Gandhi. It's a seemingly simple sentiment, yet when applied en masse can have an immeasurable impact on society. It also serves well on a community level, where the benevolent actions of one individual can have life-changing repercussions for many.
Fortunately for Santa Barbarans, our seaside hamlet happens to have a plethora of folks who continually apply their heroic traits — determination, loyalty, courage, perseverance, patience, focus, intrepidity, and selflessness, to name several — to improving life for those of us residing here. To acknowledge and thank the altruistic people who make Santa Barbara such an amazing place to call home, each November, the Santa Barbara Independent publishes its Local Hero issue. Read on to learn about the amazing people being honored this year.
Whittier Fire Circle V Ranch Camp Rescue Team: Literal Lifesavers
Talk about a worst-case scenario: When the Whittier Fire sparked to life during a heat wave last summer, wind-driven flames spread rapidly through a heavily wooded backcountry canyon where dozens of kids and counselors at Circle V Ranch Camp were trapped on a dead-end dirt road. Their rescue was a tactical masterpiece composed of interagency cooperation and the spontaneous marshalling of nearby first responders.
Dispatched by Santa Barbara County Fire Division Chief Steve Oaks, Forest Service firefighter Dave Dahlberg drove through the inferno to reach the camp, followed by County Fire's Mark Linane Jr., who arrived on his bulldozer to cut fire breaks around the compound. As Dahlberg kept the kids calm and safe, Oaks, County Fire colleague Matt Farris, and Lt. Brian Olmstead with the Sheriff's Office eventually made safe passage to the camp, calling in a motorcade of County Search & Rescue volunteers to load up the campers and get everyone the hell out of there. Linane's dozer blade led the way through dislodged boulders and fallen trees still aflame. "It was a total team effort," remembered Oaks, who was in the last vehicle out. "We all did what we were expected to do."
Andrea Bifano: Magical Mediation
When Andrea Bifano started with the Rental Housing Mediation Task Force, she figured it was just a part-time summer job. Thirty years later, Bifano's still there, still mediating disputes between landlords and tenants. For her it's not so much a job as a vocation. "When I see the parties reach out and shake hands, that means trust has been restored," she said. "It doesn't get much better."
Every year, Bifano ​— ​backed up by one assistant and a crew of 15 trained volunteer mediators ​— ​handles about 1,200 calls: security deposit disputes, evictions, and habitability concerns. Sometimes, she provides basic information about rights and responsibilities. Often, she performs telephonic conciliations; both parties are allowed to vent; both parties are made to feel heard. Sometimes, she'll ask the callers to write a letter outlining their concerns. She also asks that they hold on to it for a few days. "We try to take the emotion out of it," she said. "The issues are serious, and the stakes are high."
To be effective, Bifano stressed, she has to be scrupulously neutral. "It's not my job to judge or make a decision," she said. "I can help brainstorm ideas or to identify options ​— ​sometimes it takes having a third party in the room to bring the heat down." Most disputes get hammered out on the phone.
"Progress often requires many incremental steps," Bifano explained. That description, however, does not account for the careful, painstaking, deliberate magic she works. After 30 years, Bifano still loves what she does. Borrowing a line from Gandhi, she explained, "The best way to find yourself is to lose yourself in service to others."
Ernie Brooks II: Underwater Photographer
As the world's premier underwater black-and-white photographer, Ernie Brooks II ​— ​who headed up and taught at the now-shuttered Brooks Institute of Photography for nearly 30 years ​— ​inspired and mentored hundreds of young artists with the intrepidness of his craft and emotional connection to the natural world, especially the subsurface wildernesses surrounding the northern Channel Islands.
These days, he's still at it educationally ​— ​overseas at the moment, delivering keynotes and presenting his imagery to emerging and established photographers ​— ​but his gifts have expanded in scope. Most recently, he has donated substantially to the Santa Barbara Maritime Museum and, via a handwritten Christmas card, gifted the former photography institute's 10-acre Jefferson Campus to Santa Barbara Middle School. The 82-year-old Brooks said he'd found a kindred spirit in the school's vision of service, outdoor education, and lifelong learning. "I just love what they are doing and thought it would be wonderful if they had their own home," he said. "Giving back is something people should do all their lives, to the very end. It's the happiest thing I've done."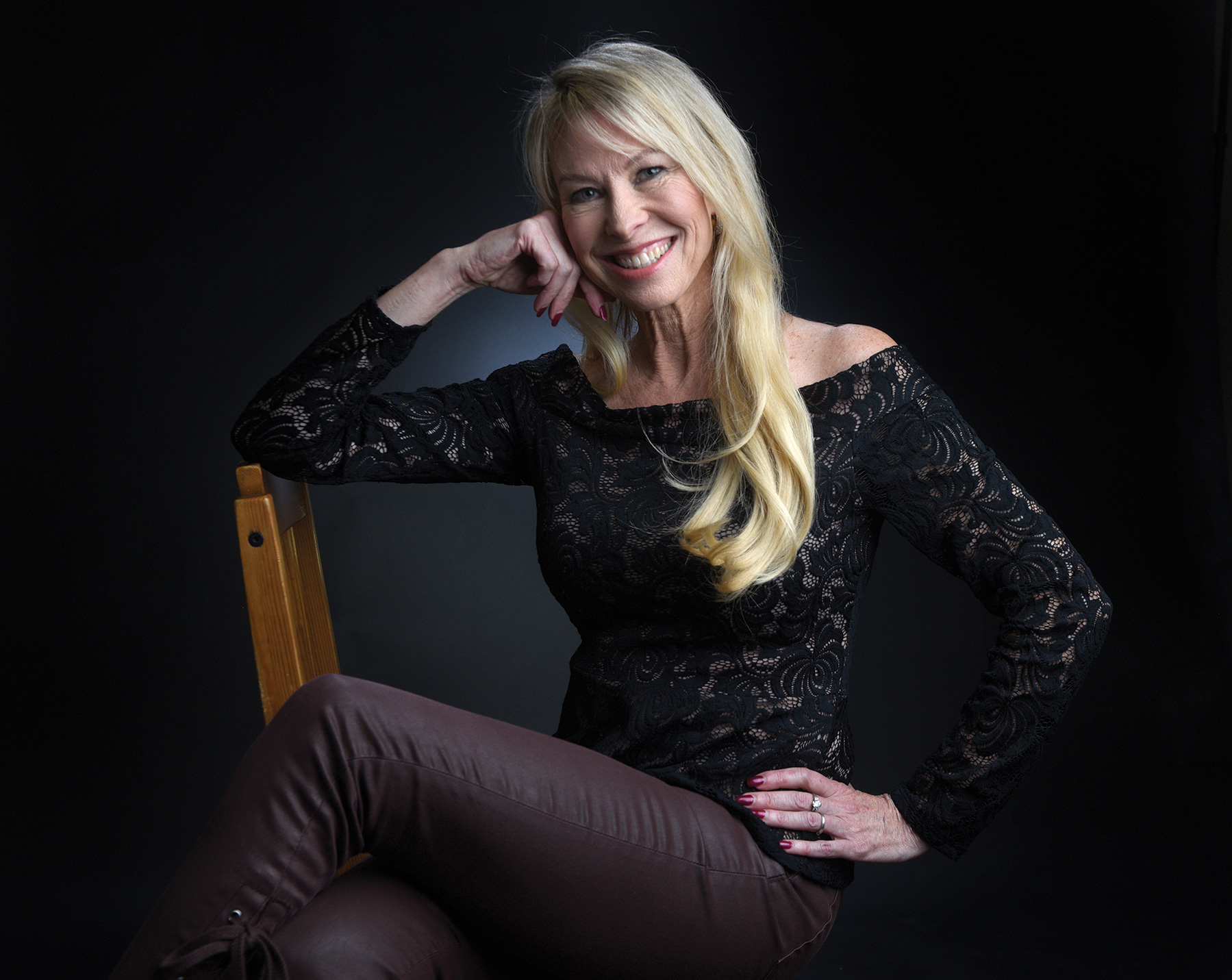 Teresa Kuskey Nowak: Power of Dance
In 2014, when Teresa Kuskey Nowak was asked to lead a group of dancers through the Summer Solstice Parade, the former ballerina turned mother of six never guessed that it would be the beginning of a movement that's brought joy to so many and empowered countless individuals to reconnect with their creative spirits. Nowak is founder of La Boheme, the dance group that's grown to around 100 participants who perform for free during parades and for numerous nonprofit causes, from retirement homes to facilities for the developmentally disabled.
"We create this really positive atmosphere," said Nowak, a Santa Barbara–born dance protégé who got burned out from the ballerina life by the time she went to UCSB. Aside from the often risqué attire and polished choreography, the allure is also that members of La Boheme are not the typical dancer type. "I don't want a dancer that's perfect," she said. "I want dancers that were told, 'You're too big,' or 'You're not good enough.' I want to cater to them. I don't need perfection. Nobody is perfect."
As much as La Boheme inspires the observer, though, it's what the group has done for its members that's more powerful. "People often tell me, 'I've found myself again. I found my passion. I feel like I'm a child again,'" said Nowak, who teaches dance multiple times a week now, in between caring full-time for her 22-year-old son, who has severe Down syndrome. "It's helped me as well. I could do laundry all day; this makes me a much nicer person."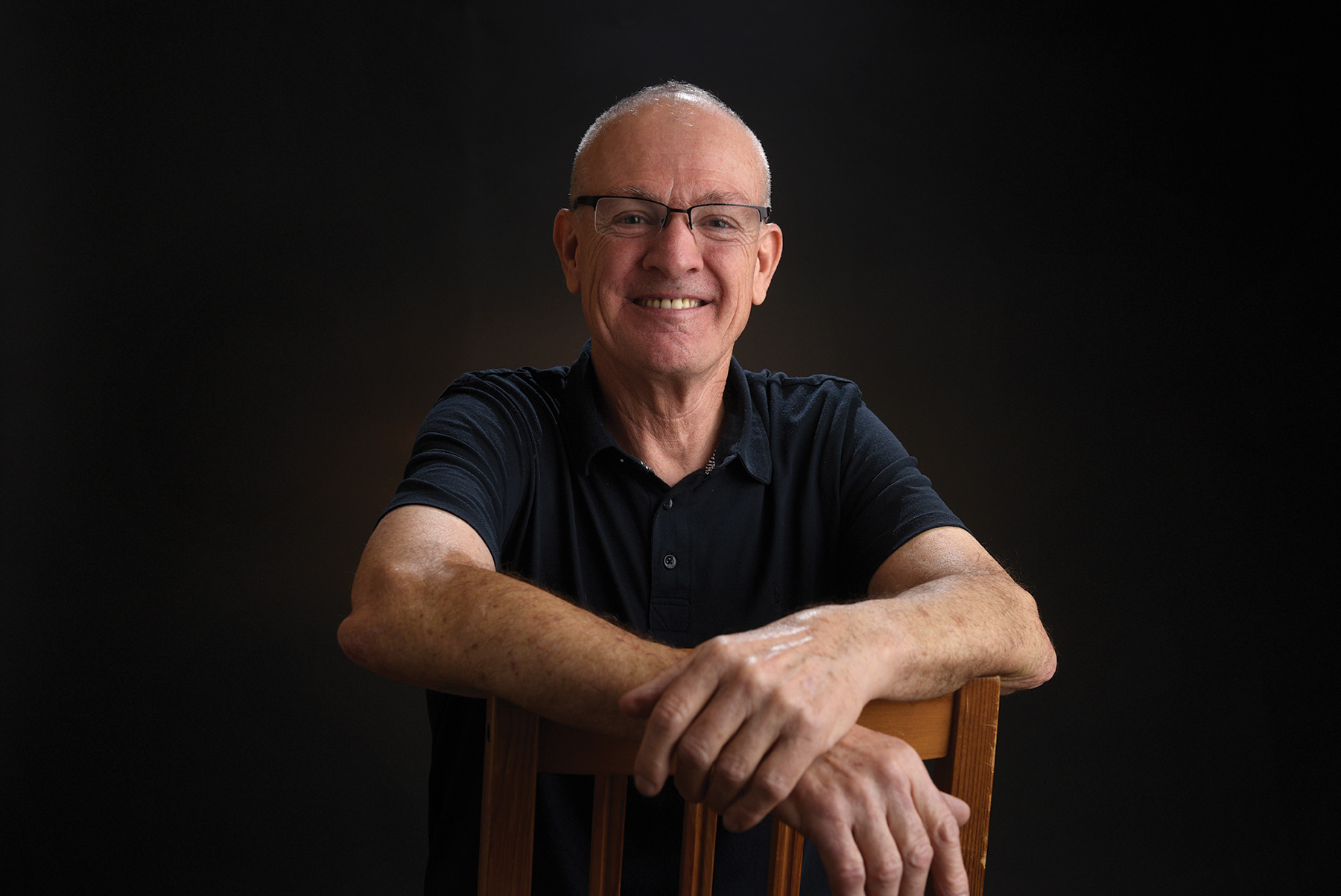 John Douglas: Maestro of Passion
John Douglas was a crackerjack Los Angeles public defender because he hated losing. Rather than rely on investigators, he would personally go down to crime scenes to collect his own evidence. But after more than a decade of the stressful work, he left the legal profession and returned to his true passion: teaching and playing music.
In this arena, Douglas ​— ​a piano player ​— ​has gone above and beyond. Music teachers are an increasingly rare breed, making Douglas's dedication even more important. His commitment to his students takes him to Santa Barbara City College, Westmont College, Rubicon Theatre, Circle Bar B Theatre, junior high schools, and more. "I just like it when my students follow my advice," he joked. Douglas inspired his two eldest adult children to become musicians as well.
"He brings great passion and love to his music, his politics, and most importantly, to his children and his lovely wife, Nansie," said Clark Sayre, the theater director at Dos Pueblos High School. He is ebullient wherever he goes. His joyful spirit, like his music, is infectious.
Douglas also brings his passion to politics. Last year, he and his wife wore out several pairs of shoes walking for Bernie Sanders. He describes himself as a Democratic Socialist who "really identifies with immigrants." His parents are from Scotland and Italy.
Douglas has come a long way since the days he was up until 4 a.m. preparing his closing arguments. Now the notes on the page are not about crime; they are about music and its powerful impact on young people.
Judy Sullivan Osterhage: Foster-Care Star
Growing up in Ventura in a family of 12, Judy saw her parents welcome other kids into their home ​— ​her sister's friend, her brother's classmate, a neighbor. "It just seemed like the right thing to do," she said.
It is with that mentality that Judy Sullivan Osterhage has approached her work in foster care for the past 20 years. Though she is not a foster mom herself, she's a bright star in the system. She works with foster youth at Santa Barbara City College, trains new foster parents, and advises advocates who work at the state Capitol. "Judy has been right by my side," said foster parent and advocate Shelly Best.
A single mom, Sullivan Osterhage comes across as both tough and warm. Three years ago, she lost her 17-year-old son to a rare heart condition. There is strength in her eyes as she remembers Sam and points to large photos of him hanging in the living room of her Mesa home. She spent months living beside him in the hospital. Friends hosted benefit concerts, created "Team SamO," brought over food, and made her feel a little less alone. "The community just rallied around us," she said.
Sullivan Osterhage later received the heartbreaking news that her younger son, Jesse, has the same heart condition. She remains positive, though, because doctors were able to catch it much earlier. On top of everything, Sullivan Osterhage is working on a doctorate at Fielding Graduate University in early childhood trauma and foster care.
Twenty years ago, Sullivan Osterhage recalled, the foster system was "devastating." Teenagers couldn't get driver's licenses, open bank accounts, or attend slumber parties. She finds solace in the progress that has been made. "A lot of that has changed," Sullivan Osterhage said.
Maria Reynoso: Queen of Clean
Since 1998, Maria Reynoso ​— ​immigrant from Mexico, mother of three, and grandmother of eight ​— ​has worked as a custodian at Santa Barbara High School. Long after teachers and students go home, Reynoso starts working, cleaning classrooms, restrooms, offices, and hallways, making sure her section of the venerable old school is tidy, sanitary, and ready for the next day. The work of a school custodian isn't glamorous, but it's important and necessary. Reynoso is a consummate public servant who does her job with care and diligence, day after day, year after year. But beyond being competent and dedicated, Reynoso is one of those people who lights up a room with her energy and enthusiasm. "I'm happy to have my job," she said, "and every day I am just happy to go to work and do my best."
While she might labor behind the scenes and out of the spotlight, and be far too humble a person to consider herself a hero, Reynoso's contribution to making Santa Barbara High School a vibrant and unique institution doesn't go unnoticed. If anyone can embody the qualities of a hero and the idea that there is dignity in doing a job well, it is Maria Reynoso.
Alan Macy: Scientist, Entrepreneur, and Visionary Community Builder
As is only fitting for an engineer and computer scientist, Alan Macy lives by a generous source code of his own devising. Ever since graduating from Cal Poly (Bachelor of Science in Electrical Engineering, 1980) and UCSB (Master of Science in Electrical Engineering, 1983), Macy has excelled as a scientist, an engineer, a biomedical researcher, a businessperson, an instructor, a friend, and an inspiration. He's the author or coauthor of dozens of scholarly articles on topics ranging from neuropsychophysiology to the deep history of the human concept of beauty. He is a much-sought-after presenter at such events as TEDxHongKong and in places like the corporate headquarters of Google.
What makes Macy a Santa Barbara Independent Local Hero is the combination of vision, generosity, and persistence he has shown in bringing creative people together and in crafting innovative venues for them to collaborate. This arc of his multifaceted career began, as many imaginative endeavors in Santa Barbara do, at the Solstice Parade, but soon branched out, first into the Fishbon arts collective, an underground network of questing souls centered on the Pescadrome, Macy's initial space on Quarantina Street. Since then, he has gone on to give the city its Center for Art, Science and Technology, a magnificent, rootsy, state-of-the-art facility on Garden Street that is already the hub of a kaleidoscopic array of projects. For this, and for his calm, lucid, enthusiastic participation in the life of our community over four decades, we name Alan Macy a Local Hero.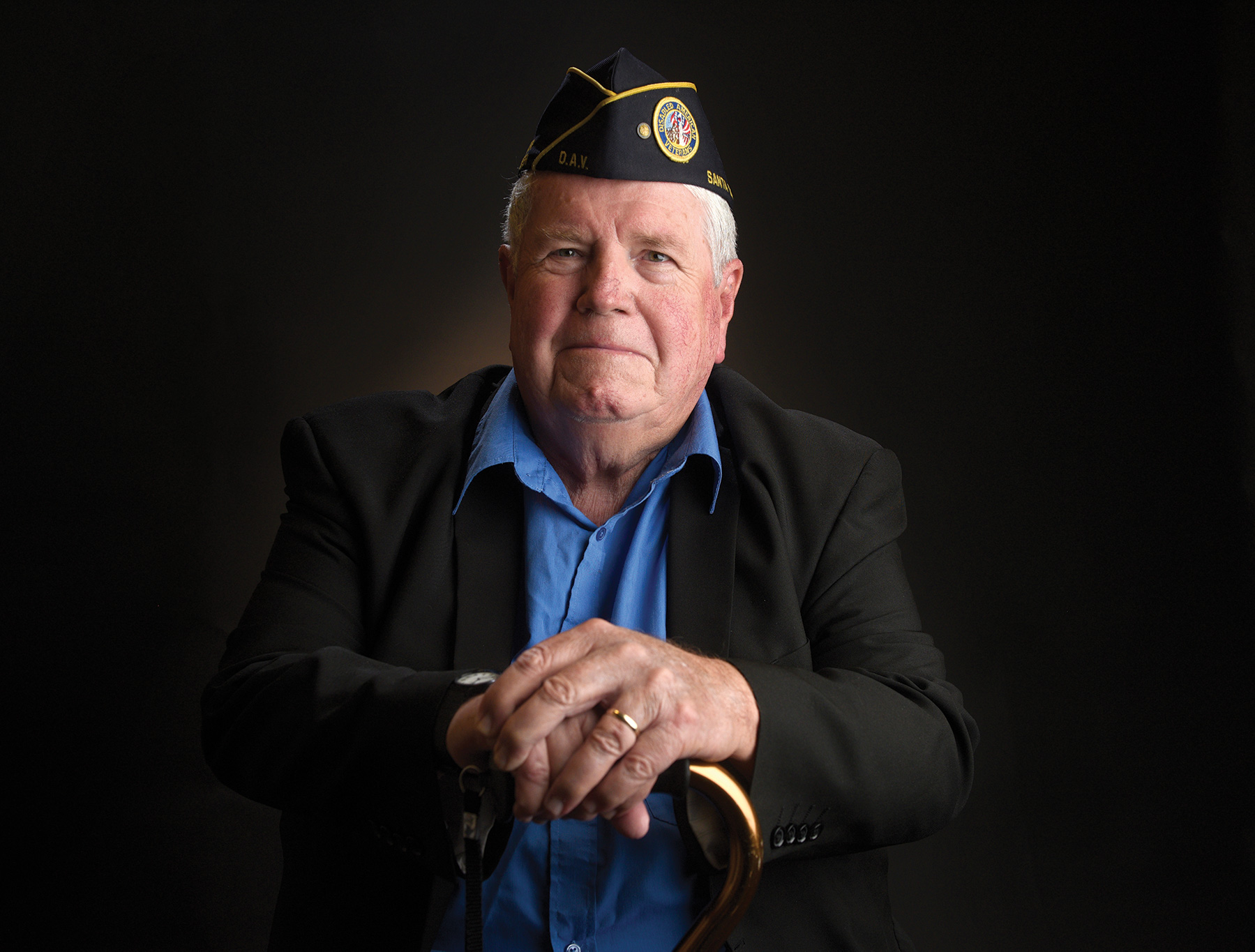 Ellery Price: Angel for Veterans
Ellery Price regularly endures hours of call-hold music as he attempts to penetrate the byzantine bureaucracy of the U.S. Department of Veterans Affairs (VA). That alone makes him a hero. But Price is more than just patient. As the veterans service officer of the Santa Barbara chapter of Disabled American Veterans, he's a tenacious ​— ​and exceedingly humble ​— ​volunteer crusader for military service members and their families seeking medical benefits.
The VA claims process can be maddeningly lengthy and confusing. Some claims take years to complete. Price, who served with the U.S. Army in Vietnam, walks vets through it every step of the way and connects them with services such as the Salvation Army and Unity Shoppe. He helps disabled men and women from all walks of life, including those living on the street, and hears stories of heroism and heartbreak from six different wars: World War II, Korea, Vietnam, Gulf, Afghanistan, and Iraq. "It's a gratifying job," he said, "to help your fellow man, a fellow veteran."
Price has been at it for 21 years, toiling away in a small office in the back of the Santa Barbara Veterans' Memorial Building that he shares with his wife, Donna. They were married not long ago by Rep. Salud Carbajal, a U.S. Marine Corps veteran. Price is known to spend an entire afternoon with a single vet filling out a mountain of paperwork and will reach into his own pocket to help someone in desperate need on occasion.
It's only right that our injured members of the armed forces and their families get what they're owed. Price makes sure that debt is properly paid. "It's good to help people when you can," he said.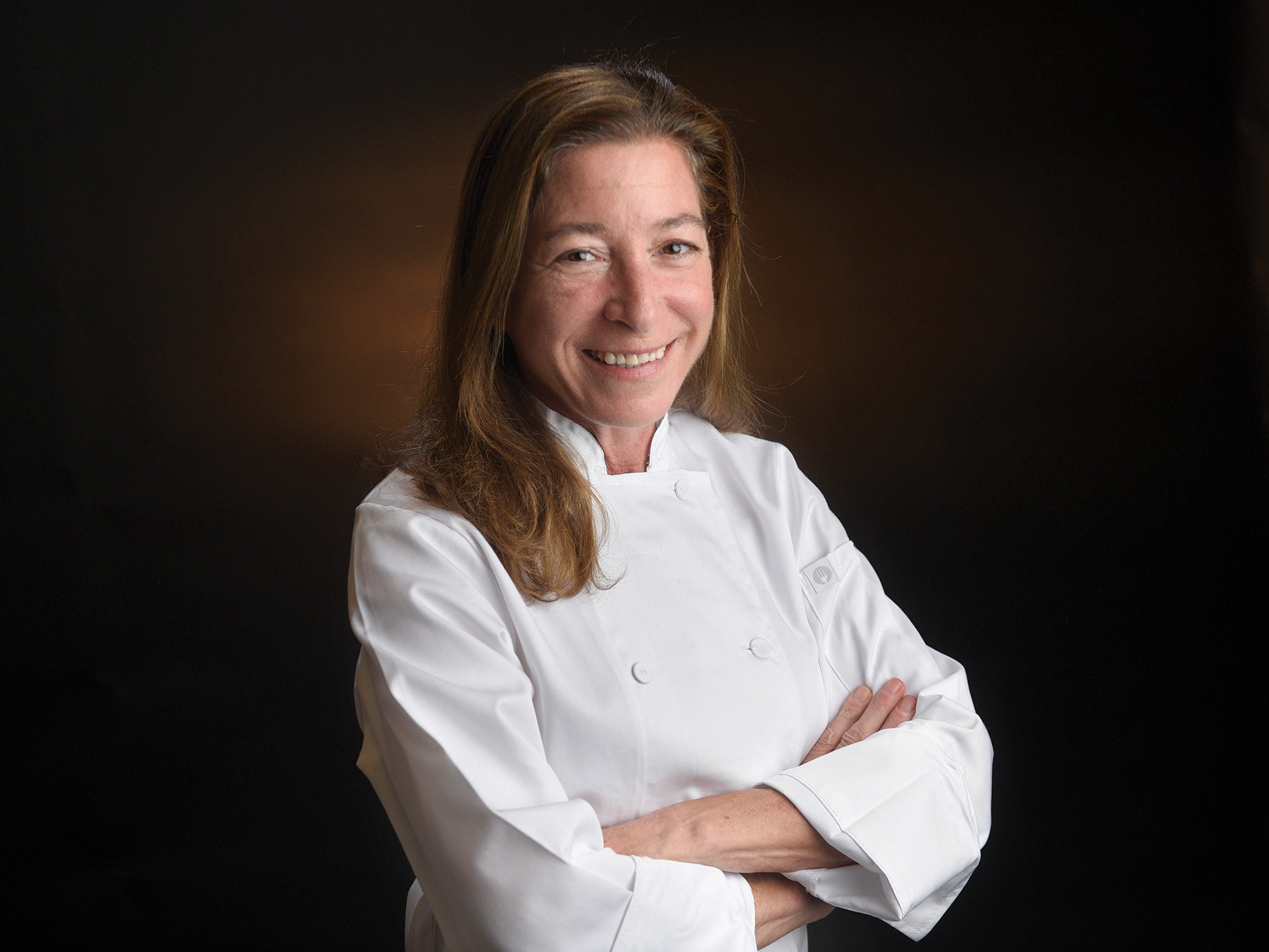 Nancy Weiss, Brain Food
When Nancy Weiss took over Food Services in 2008, Santa Barbara Unified School District was losing $200,000 per year feeding kids mostly prepackaged processed meals plated by a skeleton crew of underpaid lunch ladies working below the benefits cutoff. Within two years ​— ​during which she banned Styrofoam, launched a composting program, gathered previously untapped federal dollars, and started selling mobile-café meals to a neighboring district ​— ​Weiss turned it around.
Today, operating in 11 campus kitchens and seven food trucks, 130 staffers enjoy fair wages with benefits ​— ​including health insurance, paid vacations, sick days, and retirement ​— ​while sourcing locally grown fresh fruits and vegetables to prepare 9,000 meals a day, mostly from scratch. "I treat students and staff as if they were my own children," said Weiss, who was honored in 2015 with the Physicians Committee for Responsible Medicine's Golden Carrot Award for improving the healthfulness of the district's menu and, this year, is among the 24th Congressional District's Women of the Year. "As the reality of food quality becomes crystal clear, we need to reverse the fast-food trend that has sickened our nation. Real children deserve real food!"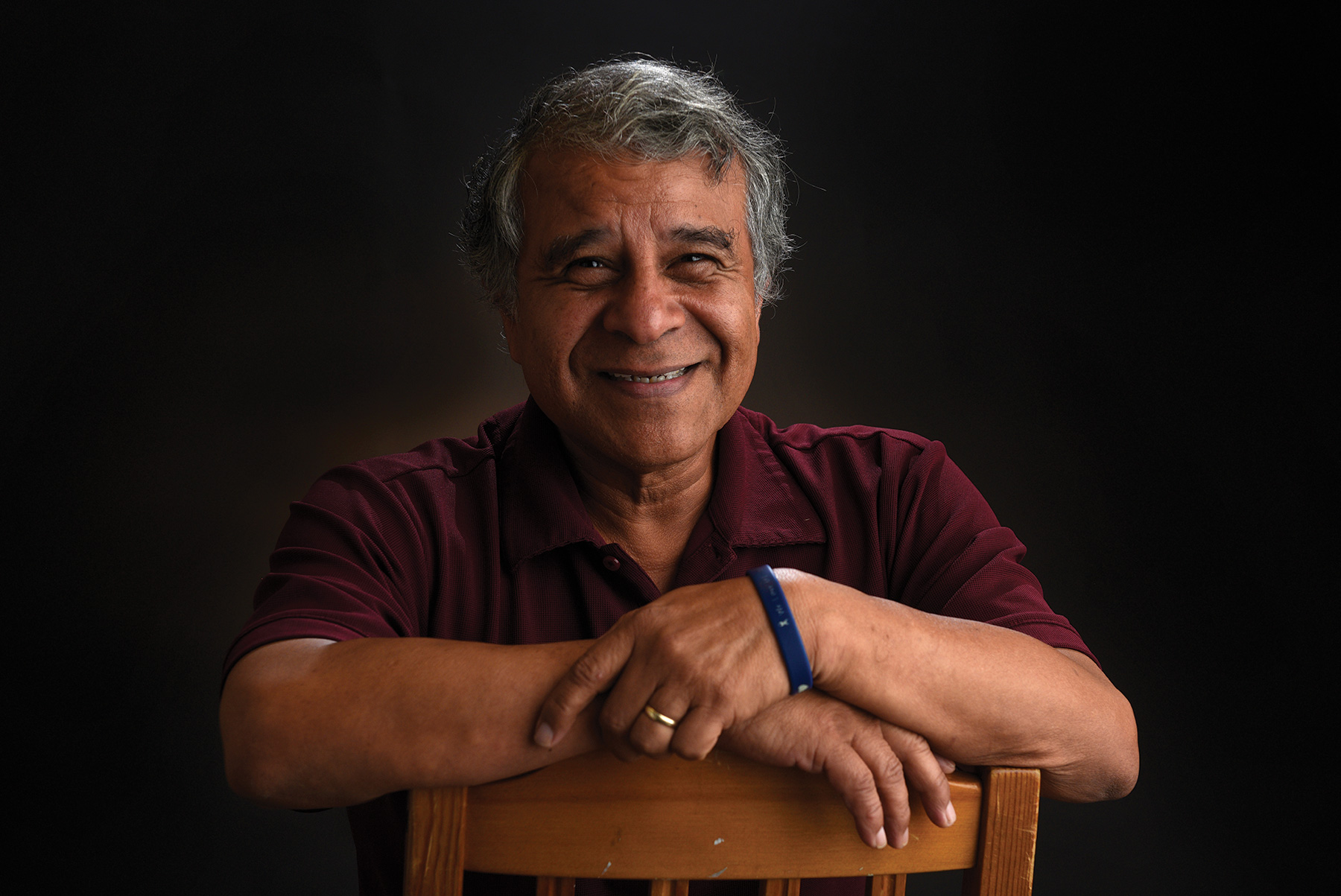 Armando Veloz: Inspiring Engineers-to-Be
Twice a month, Armando Veloz leaves his job at Moog Space and Defense Group during his lunch break to teach young students at Isla Vista School the wonders of science. He's been doing so for the better part of two decades, under the auspices of the Society of Hispanic Professional Engineers (SHPE), whose Santa Barbara chapter he helped create in 1993. With about a dozen active members, SHPE operates similar volunteer teaching programs at McKinley and Roosevelt schools and runs science nights and girls-only science weekends throughout the school year.
"He has a natural talent for understanding the specific needs of students and is sensitive to their feelings," said Francisca Escobar, from I.V. School's learning center. "He demonstrates patience while working with students from diverse academic, ethnic, and cultural backgrounds."
Originally from Tijuana, Veloz came to the United States to finish high school at age 16, graduated from UCSB in 1979, and started working for General Motors. His wife, Rosie Veloz, was named a Local Hero in 1998 for her work with disabled children, and his children have gone on to careers as a college professor and software engineer.
Veloz feels it is important to serve as a role model to all kids, but especially young Latinos, opening their eyes to one potential career choice at a young age. "They're kids, so it's tough to know what they want to do," said Veloz. "But we show them how things work, like magnets and gravity, and we do hands-on science projects, which also gets the parents involved. So it does make a difference for some of them. They really enjoy the class."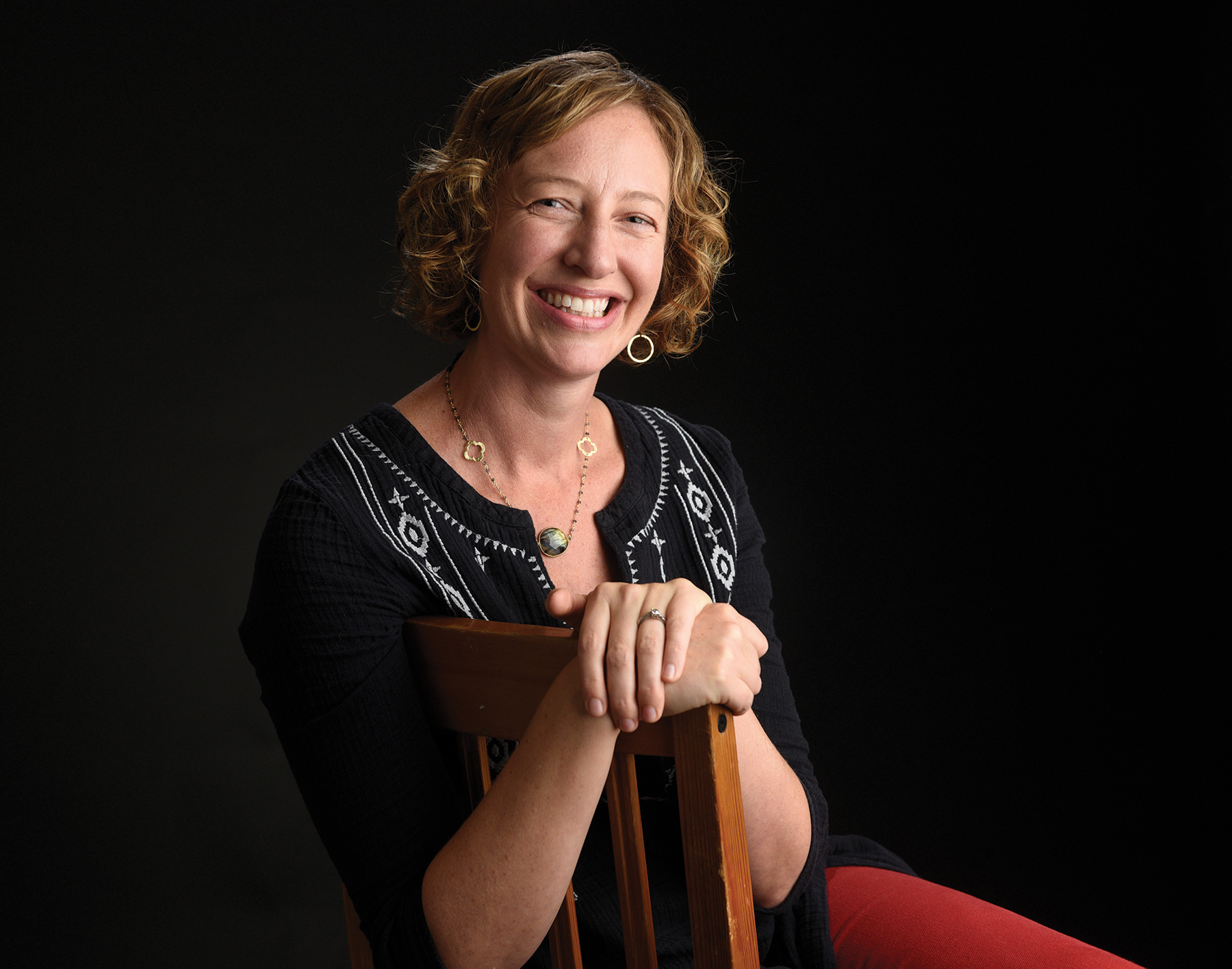 Rachel Gloger: Parental Protector
Like other parents of transgender children, Rachel Gloger's world went utterly topsy-turvy five years ago when her 4-year-old revealed she was a daughter, not a son. Growing up conservative and religious, Gloger had never known a transgender person, and precious few resources existed to help her family transition to their new reality. "There's no What to Expect When You're Expecting for this," she explained. Gloger found the compassion and information she sought in a Los Angeles support group, but the regular drive grew tiresome, especially with two other young children (one of them autistic) at home in Carpinteria.
So Gloger got together with two other trans families she'd met at a Santa Barbara PFLAG (previously, Parents, Families, and Friends of Lesbians and Gays) meeting, and over a potluck dinner one night started building the framework that would eventually become the Santa Barbara Transgender Advocacy Network (SBTAN). That was 2015. Since then, those three families have blossomed into to a network of more than 90, with parents who've had more experience navigating transgender-related challenges offering guidance and support to those still full of questions. School, church, and doctor visits can be especially hard. Gloger remembered the early days with her transitioning daughter as profoundly confusing and isolating. The idea is to spare others that pain. "We tell people: 'We've been through this; we have what you need. And if we don't, we'll hold your hand.'"
SBTAN now provides its teachings and materials to other trans groups around the country, and regularly advocates for communities in states with more repressive laws. Meanwhile, Gloger's daughter, now 9, speaks publicly about her experiences and helps other trans youth learn to love themselves. "She's a very courageous young girl and has been through a lot," said Gloger, acknowledging the last few years haven't been easy for any of them, but they've been worth it. "It's been a long, rocky road, but one I wouldn't trade," she said.
Dr. Charles Fenzi: Neighborhood Clinic Champion
When Dr. Charles Fenzi and his wife moved to Santa Barbara a few years ago, they mistakenly thought they were retiring. That anticipated life of leisure never materialized. Instead, for the past five years, Fenzi has served as both CEO and chief medical officer of the Santa Barbara Neighborhood Clinics.
Shoehorned into a relentlessly busy schedule — starting before 7 a.m. and ending 12 hours later — is a half day each week seeing patients. Little wonder the sailboat Fenzi bought remains terminally perched up against the side of his house. He insists he's merely a hood ornament for an organization that hums along due only to the high-octane talents of a remarkable staff.
Yet Fenzi took over soon after the neighborhood clinics — which see about 20,000 of Santa Barbara's most vulnerable patients a year — were rescued from financial collapse. Under his guidance, the clinics have not merely survived; they've thrived. He helped secure a coveted federal designation that dramatically improved the clinics' financial stability and opened a dental facility, a clinic in Goleta, and, in partnership with Sanctuary House, the Integrated Care Clinic downtown to provide mental-health, dental, and medical services.
Despite the relentless pace, Fenzi, fast to smile, quick to laugh, and one of the more ubiquitous medical figures in town, makes it all look easy, almost fun. "I get to rub elbows with such talented people," he said, "and the patients are so grateful we're here."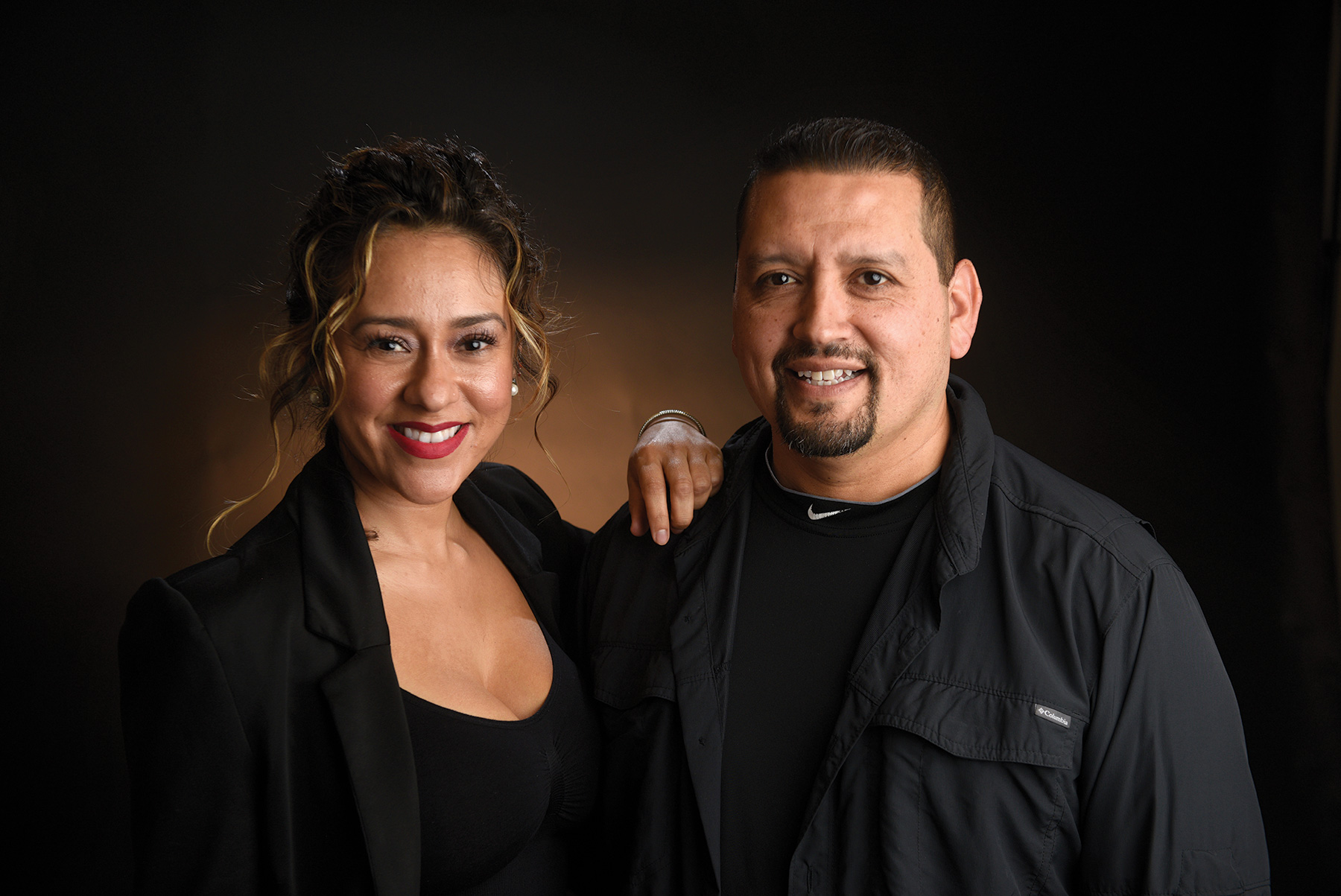 Shear Envy: Opening Doors with Open Arms
One afternoon, Mellissa walked into Shear Envy hair salon in Goleta to have her hair done. She instantly made a connection with her hairdresser. But Mellissa is not your average 30-year-old. She has severe autism that inhibits her from having normal social interactions.
From that day until today, though, Mellissa has made a dramatic transformation. That's because the people at Shear Envy, the brother-and-sister team of Cesar Gutierrez and Yvette Alarcon, welcomed Mellissa into their salon and made her feel totally comfortable. "We had an immediate connection," Alarcon said.
After her first visit, Mellissa asked if she could help out around the salon — sweep the floors, make coffee, and fold towels. She soon became indispensable. Her caregiver began to notice that the more she worked at Shear Envy, the more social she became in her daily life. For special occasions, Alarcon would dye Mellissa's hair pink and blue. "She always wanted to look like a peacock," Alarcon said.
Within a year, Mellissa was able to get a job at a restaurant. When she started at Shear Envy, her caretaker had asked Alarcon not to hug her because it made Mellissa very uncomfortable. On her last day, Mellissa waited in the parking lot for Alarcon to return from an errand. "We ran to each other and gave each other a big hug," Alarcon said. She reflected on how Mellissa had become so much a part of Shear Envy. "The hardest part was to let her go," she said.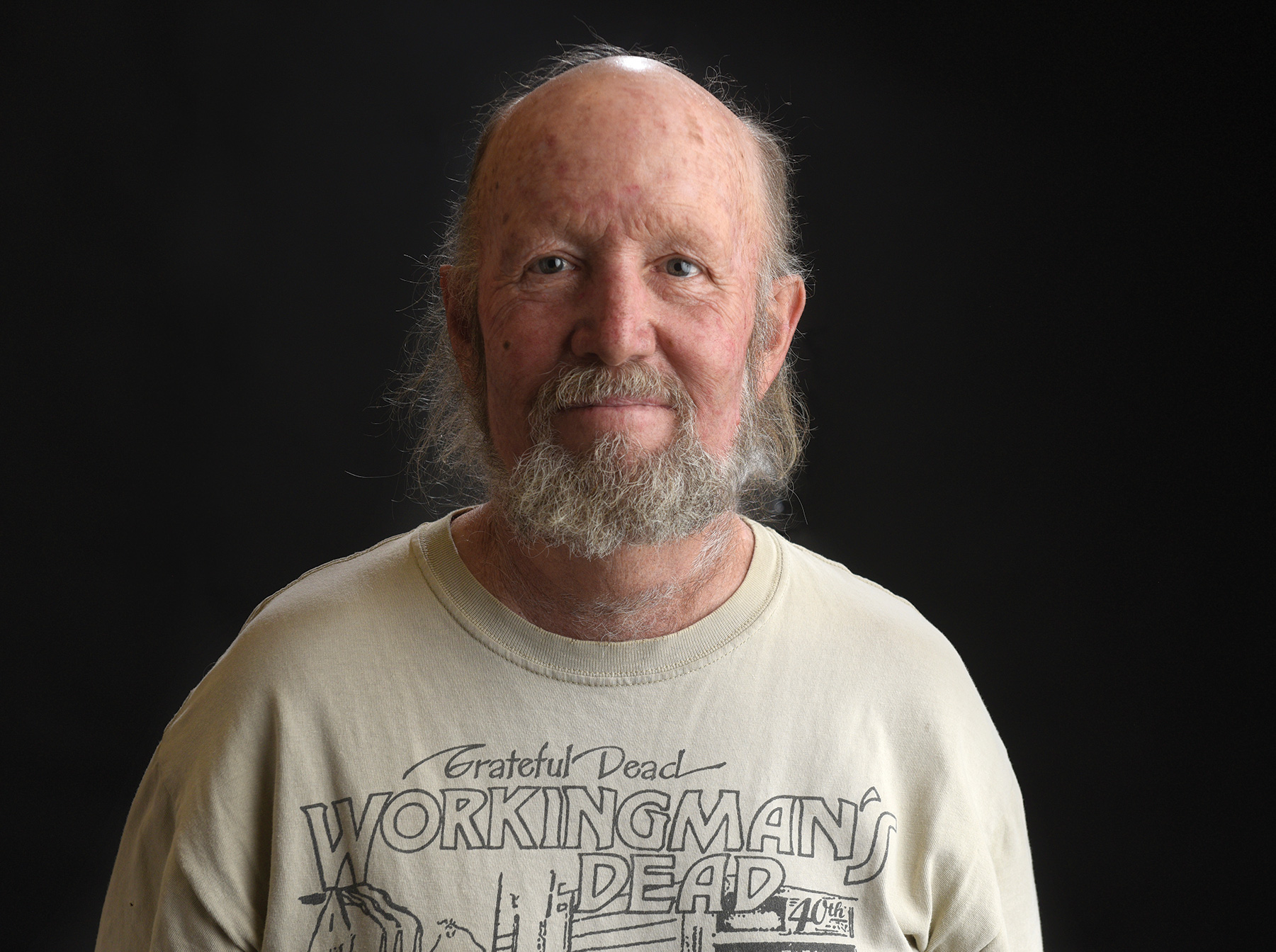 Robert Funai: For the Love of Roses
Robert Funai is a perennial Grateful Deadhead who's made a life of dead-heading roses. The humor of it isn't lost on him. For 26 years Funai has worked for the city's Parks & Recreation Department, delicately pruning, feeding, and shaping the A.C. Postel Memorial Rose Garden at the S.B. Mission with help from the small army of volunteers that he trains and coordinates. It's not unusual for him to spend six- to eight-hour days, sometimes in the high heat of summer, crouched among the thorns of the accredited garden's 1,500 plants to keep it healthy and blooming. You'll often find him caring for Alice Keck Park Memorial Garden, too.
Funai caught the rose bug as a horticulture student at City College, and the more he worked with the flower, the more he grew to love it. "There's a mystery about them," he said. "They've inspired so much — art, love, poetry, war." Though he found his calling, it came with a price, Funai joked, showing off thin scars on his hands and forearms. "I needed to learn how to dance with them, to give them respect," he explained. "That usually means moving slowly."
At 64, Funai admits he's slowing down, but he's not stopping anytime soon. "I love what I'm doing." To pass on his many years of hard-earned knowledge, he hosts walk-up lessons at the Rose Garden every Thursday morning and is always eager to book regular volunteers, who are only asked to devote an hour a week of their time. To properly maintain a rose bush — especially a whole park of them — takes time, patience, and know-how, Funai said. But the skills are all eminently learnable. "Roses aren't rocket science," he said. "But they sure are amazing."
Sister Margaret Keaveney: Senior Dignity
Within easy eyeshot of Sister Margaret Keaveney's desk is an old-timey photograph of children having a snack at the first St. Vincent's in Santa Barbara, a daycare and orphanage on De la Vina Street that opened in 1858. St. Vincent's today, sheltered behind tall trees and green grass on Calle Real near Highway 154, was once a pasture for the sheep and goats that supported the Daughters of Charity's downtown work. As times have changed, so have their goals, and many say it is Keaveney's long-range focus and tireless advocacy that have continued their success.
Keaveney, of course, would rather give her fellow sisters and administrators the credit, for instance, for creating classes designed to entice the seniors living in Villa Caridad's low- and very-low-income apartments out of their familiar rooms and into a more social and stimulating class or discussion group. It's true: The 21 acres of housing she oversees couldn't operate without its 50 staff members. But it was with Keaveney's firm guiding hand that the 95 senior apartments and 75 family homes were completed after more than a decade of planning, adding "great dignity for the people who are here."
That kind of energy combines sweetly with Keaveney's perceptive empathy in the work she's taken on since stepping down as CEO and president earlier this year. When she noticed that changes in the young mothers program had sad ripple effects, she devised a stronger program that calmed the waters. At Villa Caridad, Keaveney saw blank walls, so she began inquiring around town of artists who might donate original artwork. The response was overwhelming.
According to Sister Margaret, the secret of St. Vincent's is its staff, who care and follow through on the help their residents can need. Her own secret, said her staff members, is the delight she takes in simpler things, such as reading stories to the children at the Early Childhood Education Center.
Jose Caballero: Environmental Science Teacher
If Jose Caballero's Advanced Placement Environmental Science (APES) class were a Broadway show, it'd be standing-room only. He teaches five sections of the class at Santa Barbara High School and every year has to turn away students. Caballero also has to turn away kids who want to take his Small-Scale Food Production class, which meets at 7 a.m. — called zero period — and gives 38 students seven-days-a-week responsibility for row crops, chickens, bees, catfish, and the hydro- and aquaponics setups.
The conversation kept turning to food as Caballero explained he felt lucky to be the guy who taught kids about things they were already interested in: fairness, hypocrisy, justice, and how those issues relate to global matters such as pollution, water, and food. "Three times a day, five times a day in my case," he said, "we can make a decision that can have environmental consequences."
Many students explained APES was their favorite class because they could relate to it and had fun discussing openly the deep topics that underlay the science they were learning. An Argentinian by birth, Caballero said school had been no fun for him; he arrived in the United States at age 8, had to learn English, and found himself the butt of others' jokes. But by high school, he had found his footing, going on to UCSB and majoring in ecology and evolution, physical anthropology, and zoology, and then taking a master's degree in education. He's been at Santa Barbara High for 16 years, honing his method of teaching by connecting with students' interests, be those hiking, sailing, fishing, or caring for animals. "Parents credit me for engaging their kids," he said, "but I credit the parents. Their kids are sensitive and so emotionally mature. They give me a lot of hope."
Angela Walters Rockwell: Animal-Welfare Angel
When Angela Walters Rockwell moved to Santa Barbara in 2003, she decided to volunteer at the animal shelter to get involved in her new community. "Somebody pointed me at the ASAP cat shelter, and I signed up that day," she said. "It was really just kind of a whim that profoundly changed my life."
The Texas native with a master's degree in environmental management from Duke University soon found herself immersed in the welfare of the felines, first as a boardmember and then as director of the organization, a position that she's held for six and a half years. Fortuitously, her years in the environmental sector prepared her for many of the challenges she faces today. "I had spent a lot of time trying to problem solve and consensus build among different groups, and I think that laid the groundwork for being able to step in to nonprofit management," she said.
During her tenure, Rockwell has created myriad innovative programs, including Tiny Lion Tamers, in which volunteers socialize orphaned feral kittens so they can be adopted. With its open admissions policy ​— ​"We don't turn any animals away" ​— ​ASAP (Animal Shelter Assistance Program) is a last resort for animals. "I'm so proud of the time I've been at ASAP and the work we've done," said Rockwell, who sees the impact ASAP has on humans as well. "These relationships that we have with animals are about family; they are about community; they are about moving through both the joy and the heartbreak of life."
Maria Garcia: Compassionate Caretaker
Every working day for the past 30 years, Maria Garcia has had to confront fear. A medical assistant for the County of Santa Barbara Public Health Department, Garcia works exclusively with people dealing with HIV and AIDS. While no longer a certain death sentence, these diseases still kill. Since 1981, 549 residents in Santa Barbara County have died from HIV/AIDS. Despite major medical advances, every year a few more join their ranks. Garcia is the first person these patients see when they show up for treatment; she's the one to take their vital signs; she's the one who coaches them on their treatment regimens.
Over the years, many doctors have come and gone, but Garcia, a Santa Barbara native and graduate of Santa Barbara High School, has been the clinic's one constant. According to doctors who've worked with her, Garcia exudes a gentle, reassuring strength — there is no judgement, just acceptance. "She has a loving presence," said one physician. "When they first come in, you can see their fear," Garcia said of new patients. "You try to calm that fear." Then there's the shame and stigma. "You look them in the eye. You hold their hand," she said. "They're going to feel you don't want to touch them."
When Garcia first started, she said the waiting room was so crowded that patients often had to stand. Today, those numbers are much diminished, as are the multiple vials of medications required for treatment. For patients to survive, however, more is required than merely taking pills. Significant lifestyle changes are necessary. "I tell them, 'You have to be faithful to your treatment. That means safe sex. That means nutrition. You have to stick with it.'" Even with treatment, not everyone makes it. "It hurts to see them go," Garcia said. "I just take it in my heart."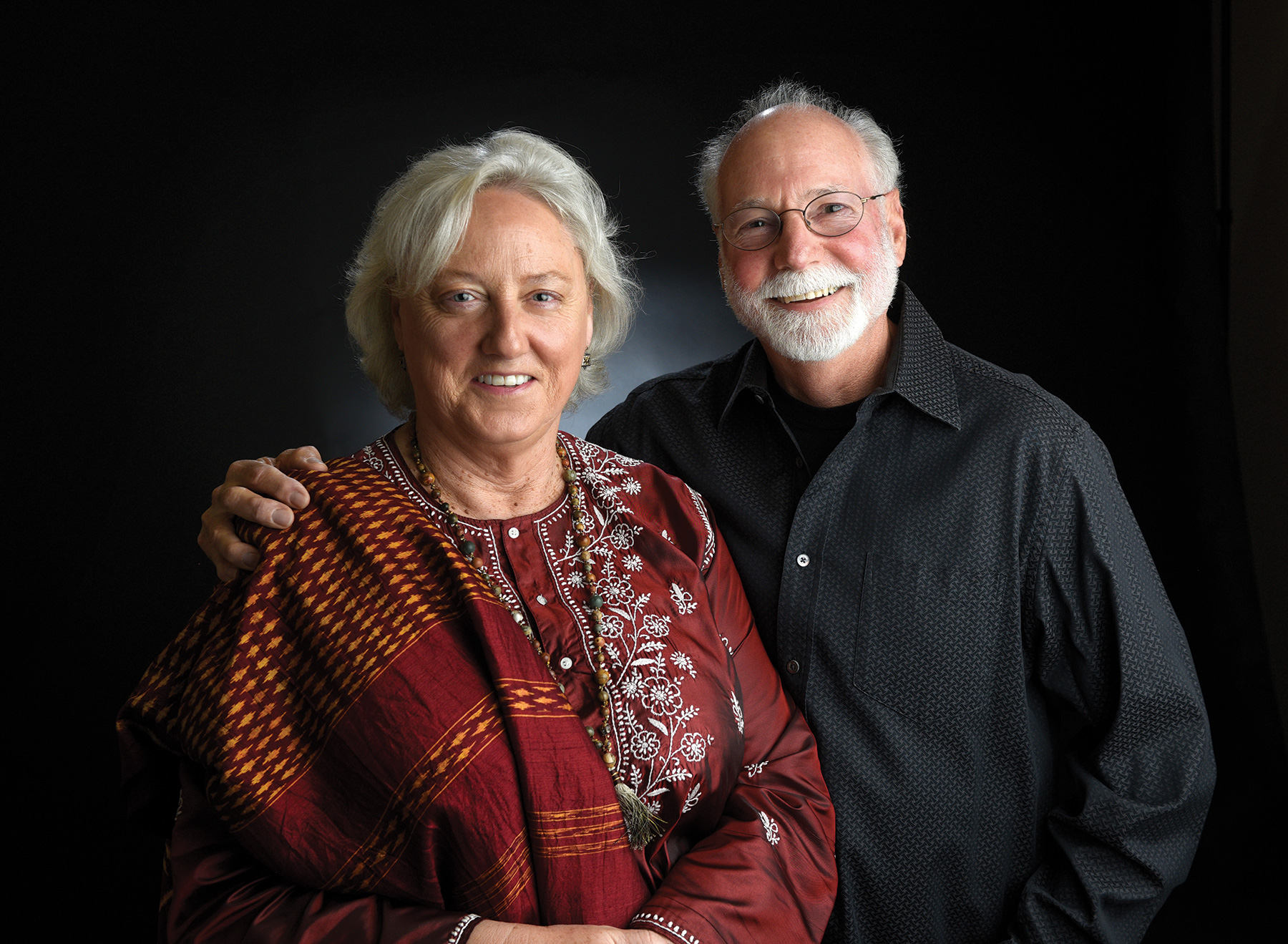 Anne and Hale Milgrim: Music Industry Pioneers and Environmental Activists
The 1960s may have set the stage, but the 1970s and 1980s were the golden age of rock, and Anne and Hale Milgrim were either in the front row or backstage the whole time. They met in Isla Vista in 1969 at the Magic Lantern Theater; a year later they were in Berkeley, with Hale managing the Discount Records store on Telegraph. By 1973, Hale was executing some of the most influential marketing campaigns in music for Warner/Elektra, and Anne was working for Pacific Sounds, a dominant force in retail audio. Four years went by, and Hale was director of merchandising for Warner Records, and Anne had become Bill Graham's top assistant, handling everything from the logistics of giant music festivals to the interior design of Graham's homes and offices.
In 1989, Hale was named president and CEO of Capitol Records, while Anne made her mark by creating influential public service announcements on behalf of the environment that featured some of the big stars who were the couple's close friends. Santa Barbara was a natural place to return when they decided to step back from these roles, but their active days were far from over. Anne and Hale helped raise the money and make the plans that renovated the Santa Barbara Bowl. Through radio, live performances, and unstinting devotion to the community, Hale and Anne Milgrim have brought great music to untold numbers of people and done a lot of good in the process. "I would have never had the success or fulfillment without her guiding light, her spiritual awareness, and love," said Hale of Anne. "She will have been my partner for 49 years this January."
Editor's Note: This story was corrected as to the Milgrims' connection to Sings Like Hell; though enthusiastic supporters from the beginning, they have never been partners with Peggie Jones, who said, "Sings Like Hell has always been my solitary, dictatorial endeavor."