Briefs
LIVE: Thomas Fire Incident Commanders to Lead Town Hall Amid Firefight in Montecito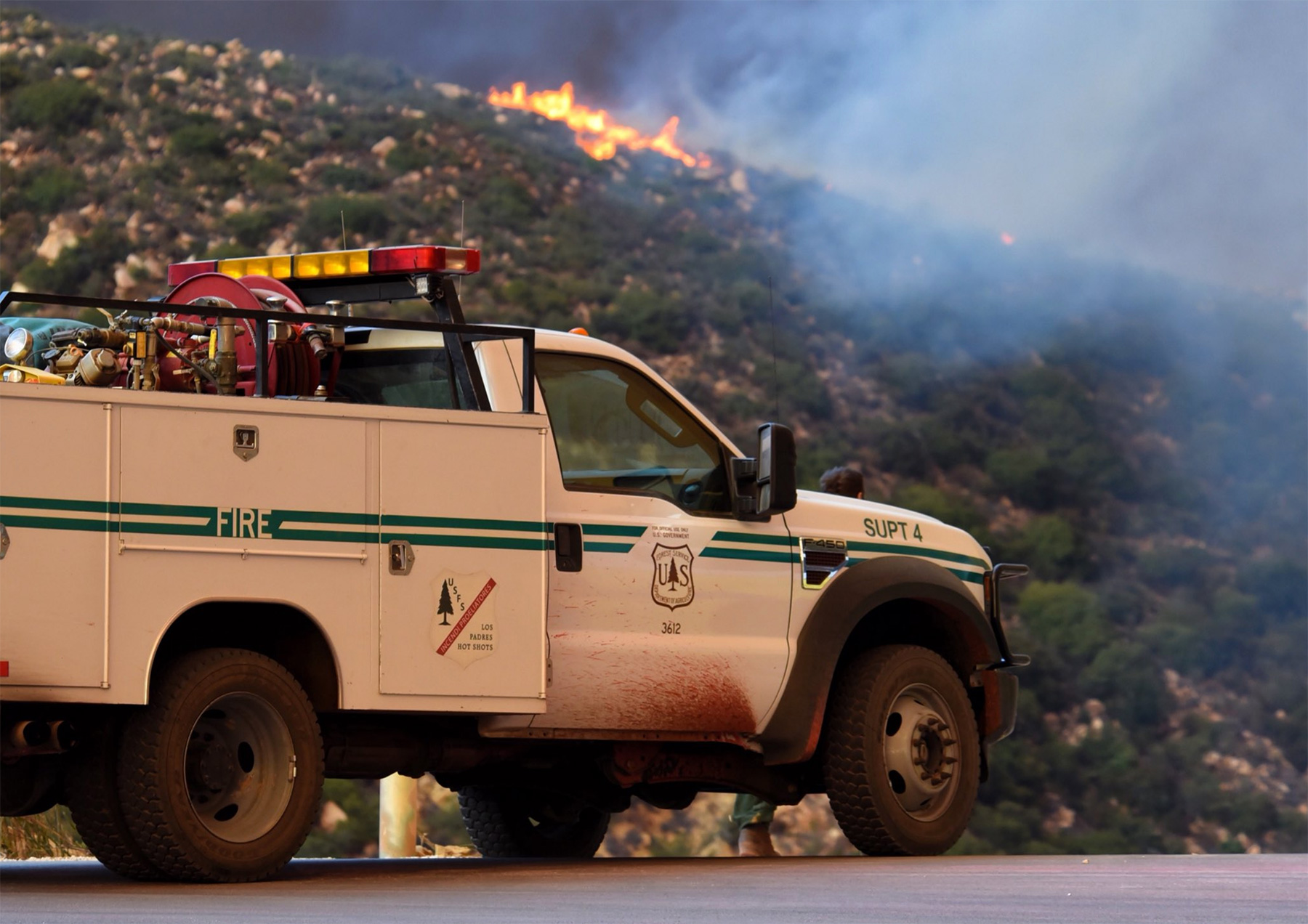 [Update: Saturday, 4:12 p.m.]: Fire officials announced at Saturday's daily briefing that the Thomas Fire had charred 259,000 acres. It was 40 percent contained. At 4 p.m. the fire was near Westmont College, working its way down to Parma Park. "It hasn't passed Gibraltar Road, but it is definitely headed in that direction," said Santa Barbara County Fire Chief Eric Peterson. Winds have been remarkably strong today. They are expected to die down in the next few days, he added.
Santa Barbara Sheriff Bill Brown warned residents who live on the south side of Montecito and west of Highway 154 to be ready to evacuate on a moment's notice. Call (805) 729-6538 for transportation to the UCSB shelter, Brown said.
"We've had a challenging day today," Brown said, including Friday night's rollover tanker truck on Highway 101, a second rollover on southbound 101, and a second fire near Los Alamos that firefighters have rigorously attacked. The highway is now open in both directions.
Air quality improved in Goleta and northern parts of Santa Barbara County. It remained "unhealthy" in the City of Santa Barbara.
[Original Post]: The daily briefing on the Thomas Fire is scheduled to take place at San Marcos High School at 4 p.m. Saturday afternoon. "Traffic will be a nightmare," said Sheriff's Sergeant Brad Welch. A semi-tanker truck filled with 4,000 gallons of diesel toppled Friday night, causing northbound Highway 101 to close down at the Turnpike exit. Patchwork and some resurfacing occurred this afternoon. The freeway is expected to reopen at 4 p.m., with the left lane to remain closed.
Given the congestion, Gina DePinto, public information officer for the county, encouraged residents to stay off the roads and watch the briefing on TV or online. Several stations will air the briefing, including KEYT.com, KSBY channel 7, Facebook LIVE @countyofsb, KJEE (92.9), KTYD (99.9), Radio Branco (107.7), and many others. Residents can submit questions to news@countyofsb.org or in Spanish to Newsenespanol@countyofsb.org.
The Santa Barbara Independent will live stream the video here.
Rigorous northern winds have been sustained all afternoon. Fire officials said the only good news is that flames have approached the Tea Fire (2008) and the Jesusita Fire (2009) burn scars, where less fuel and vegetation exist.