Briefs
Another Body Found Saturday in Montecito Mudslides
Nineteen Fatalities Confirmed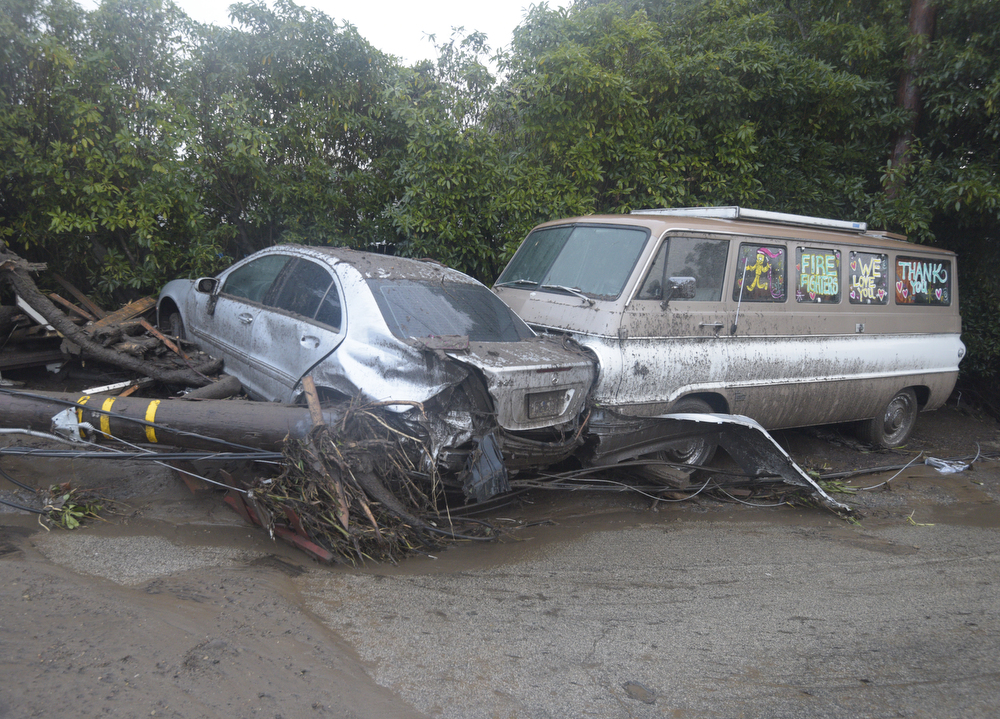 [Update: Jan. 14, 11:35 a.m.] On Sunday morning, it was announced that the death toll had climbed to 20.
[Original Story: Jan. 13, 2:24 p.m.] Rescuers found another body on Saturday morning, bringing the Montecito mudslides death toll to 19, the Sheriff's Office confirmed this afternoon. The body was discovered on Olive Mill Road, roughly a block north of Coast Village Road. Sheriff's spokesperson Kelly Hoover declined to provide details, adding that more information would be available at the Saturday press conference at 4 p.m.
On Saturday, the number of personnel working on rescue efforts nearly doubled to 2,113. The evacuation orders in Summerland and Carpinteria have been lifted, incident commanders also announced.
A community group, Thomas Fire Help, created a website to coordinate the agencies offering planes and helicopter rides from Ventura and Santa Barbara for employees in need of transportation. Caltrans announced Friday that Highway 101's re-open date is unknown. The air transport group is prioritizing people who work "critical" jobs, including in emergency response, infrastructure, utilities, and transportation sectors. Area nonprofit and political consultants Emily Barany and Chris Collier, among others, are behind the effort. The group launched during the Thomas Fire to share information and resources online amid the chaos.