Briefs
Satellite Imagery Reveals Overwhelming Extent of Montecito Damage
Before and After Looks at San Ysidro Creek, Knowlwood Tennis Club Neighborhood, and Fernald Point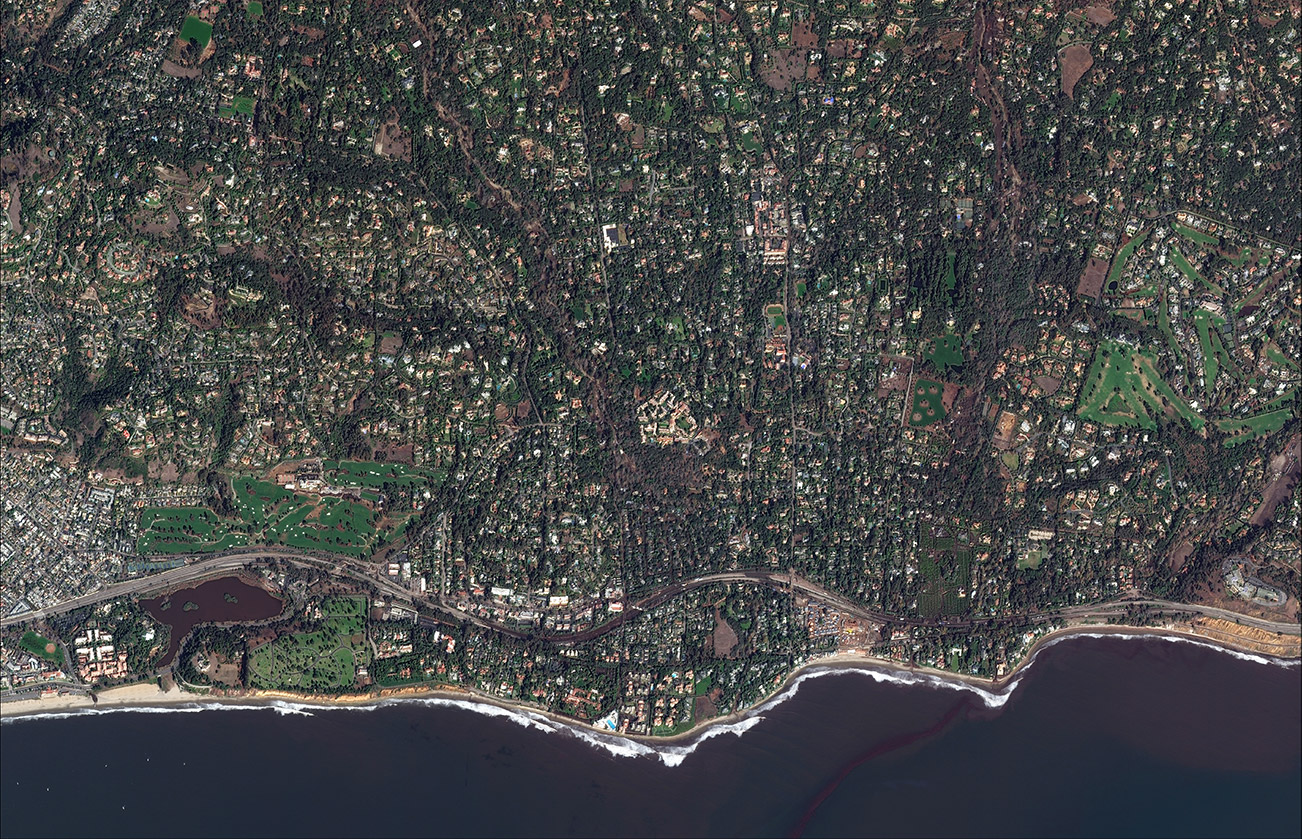 New bird's-eye perspectives from DigitalGlobe, a satellite imagery company, reveal the true extent of the devastation wrought on Montecito when debris flows and mudslides triggered by the season's first big rainstorm ripped through the seaside community on January 9. Twenty people were killed and 128 homes were destroyed in the disaster.
Use the vertical scrollbar in the images below to compare how three specific areas looked in April to how they appeared on Thursday, January 11. The comparisons were first compiled and published by the Washington Post and have been re-created by the Santa Barbara Independent staff.
San Ysidro Creek
Homes and streets around the upper stretches of San Ysidro Creek were hit particularly hard in the storm. The Thomas Fire had scorched the Santa Ynez Mountains directly above, dramatically destabilizing the landscape and priming it for the massive debris flow that followed. Pictured here in the area along Highway 192, the debris flow measured 400 feet in length. Further to the north, above San Ysidro Ranch, it was over 1,000 feet wide.
Montecito Creek
After Cold Spring Creek and Hot Springs Creek converge to the north, they become Montecito Creek and typically flow under Highway 192, pictured above. During the debris flowed, Montecito Creek breached its banks and destroyed dozens of homes both to the north and south of Highway 192, in mandatory and voluntary evacuation zones.
Highway 101 and Coast Village Road
Water and churned earth traveled nearly two miles from the mountains to the ocean, swallowing a whole stretch of Highway 101 near Fernald Point and inundating much of Coast Village Road.