Briefs
Major Shake-Up at the 'News-Press'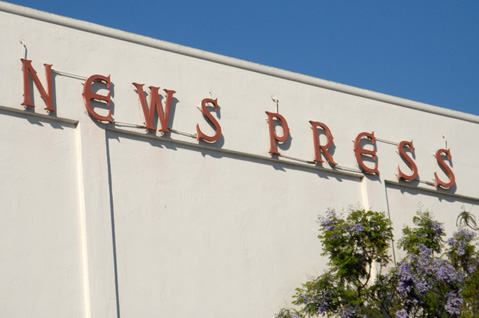 Don Katich has stepped down as full-time news content editor for the Santa Barbara News-Press, after eight years at the helm of Santa Barbara's much-embattled daily paper. Katich did not return calls for comment by deadline, nor did writer Scott Steepleton, who reportedly may have been tagged as Katich's successor.
Katich took over in 2006 just as the paper found itself in the throes of great internal upheaval — and community concern — that ultimately lead to a mass exodus of its most skilled and best-known writers, reporters, editors, and photographers. Katich somehow managed to hover above the fray of the News-Press's many controversies. Steepleton, by contrast, seemed to ignite many of them, most recently the paper's insistence on using the inflammatory expression "illegals" in headlines and news articles about undocumented immigrants. This, in turn, generated heated protests in front of the newspaper's De la Guerra Plaza offices by organizations vehemently opposed to and in favor of this practice.
According to employees at the News-Press, Katich will still maintain some involvement with the paper, reportedly working two days a week. Since the 2008 meltdown, the News-Press circulation has dropped by more than half and has relied increasingly on younger, inexperienced writers affiliated with the Young America's Foundation, a conservative youth organization linked to The Reagan Ranch Center. The News-Press was one of only two daily papers in the United States to endorse Donald Trump for president.
Editor's Note: This story was corrected on January 31 to note the News-Press meltdown started in 2006, not 2008.