Briefs
The Mud Trucks Have Stopped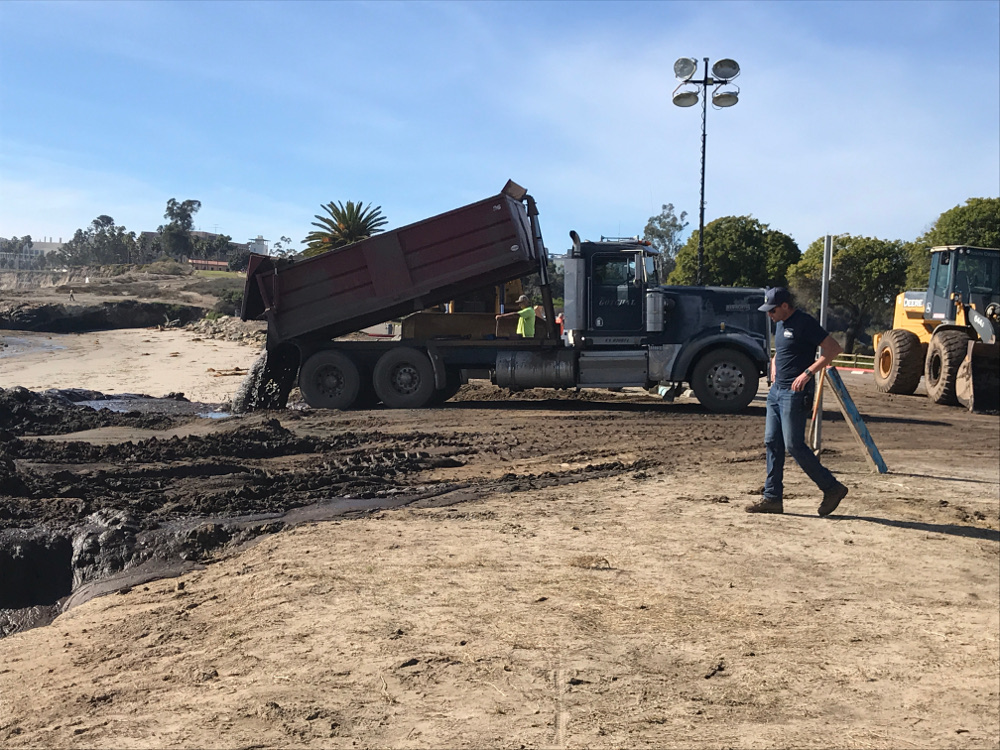 The trucks full of mud that have been barreling down Highway 101 since the January 9 disaster are slowing their rolls. The U.S. Army Corps of Engineers emergency permit allowing mud to be dumped at Goleta Beach and Ash Avenue in Carpinteria expired last Tuesday. While a considerable amount of mud still exists on private property, the public roads and open spaces are mostly clear, said Scott McGolpin, County Public Works director. "We don't plan on extending the permit at those locations for the January 9 event," he said.
The mud dumps at the two beaches garnered mixed feedback. While many Goleta residents grumbled, some environmental organizations — namely Heal the Ocean — urged frustrated residents to support the public agencies working to handle the enormous disaster.
Tests by the county's Public Health Department found high bacteria levels at the Goleta and Carpinteria beaches. But more precise testing completed by UCSB scientists found very little to no human fecal material in the mud. The beaches remain closed.
Since the Montecito debris flow of January 9, roughly 50,000 truck trips occurred to Goleta Beach and Carpinteria. They moved about 500,000 cubic yards of material, McGolpin said. By one estimate, that is enough to fill two-thirds of the Rose Bowl.
The emergency permit also allowed mud to be dumped at other locations, including off Turnpike and Fairview and in Ventura. The only part of the permit that the Army Corps of Engineers decided to extend was at the Carpinteria Salt Marsh, McGolpin said. It allows County Public Works employees to complete hydraulic dredging of about 15,000 cubic yards of material and "discharge sediment via pipe into the surf zone at the mouth of the marsh or an approved upland disposal site."