Arts & Entertainment
Chirgilchin Bring Its Music to Santa Barbara
Master Throat Singers of Tuva Perform at UCSB
Music can be a tool of education, as was experienced on Friday, May 18, when Chirgilchin Master Throat Singers of Tuva performed at UCSB's MultiCultural Center. Powerful and unique, their voices combined two or more pitches simultaneously, creating a unique effect not utilized by many artists.
Originating from the Russian Republic of Tuva, which is just north of western Mongolia, the quartet of singers came together in 1996 and have toured ever since. The name Chirgilchin means "dance of the air in the heat of the day" or "miracle" in their native Tuvan language, which was spoken and sung throughout the performance. Quick English explanations were given before each song, allowing listeners' minds to wander through the emotions evoked by their soulful sounds.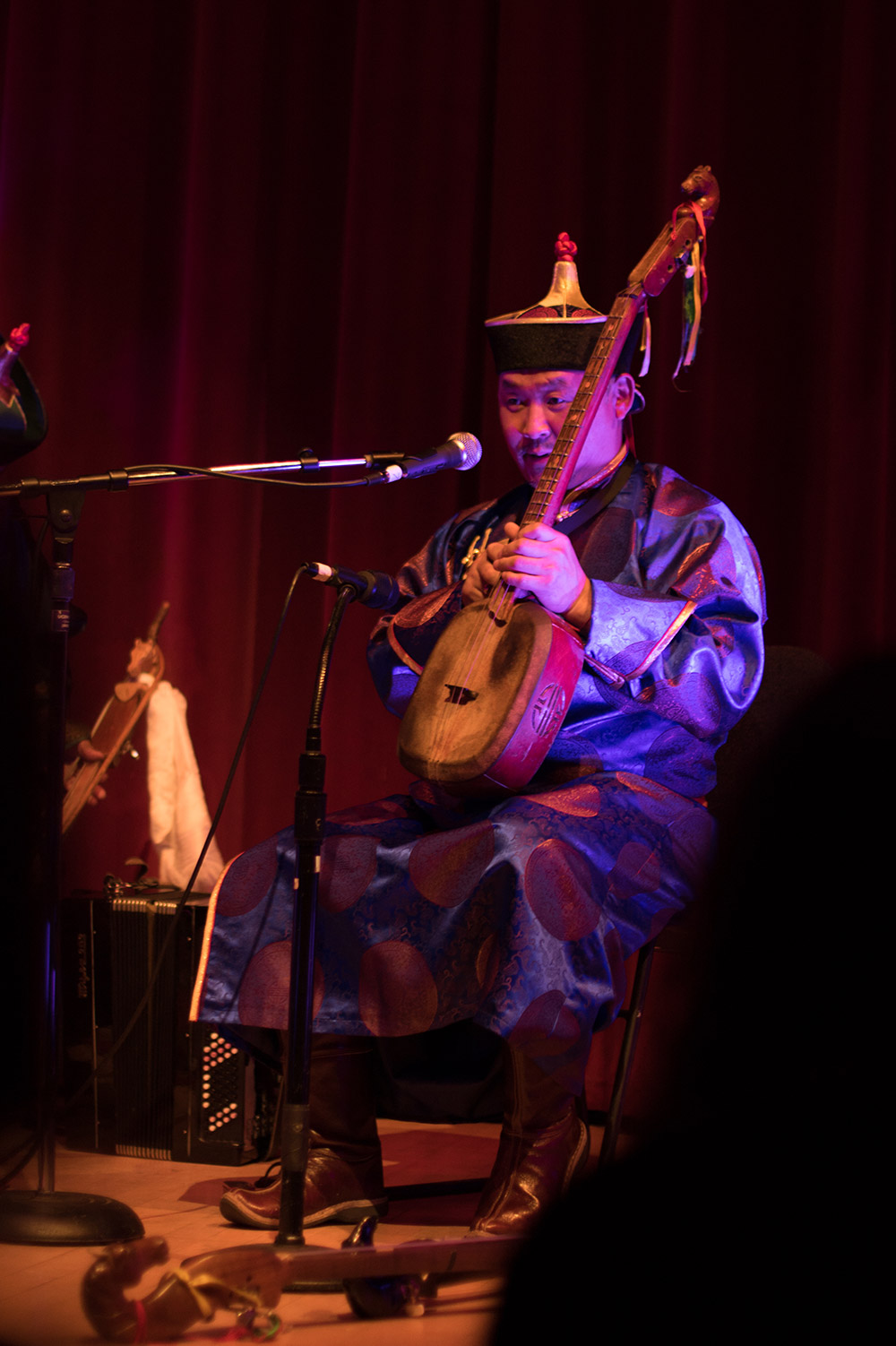 Simple song titles such as "Animals" and "Long Song" belied the intricacy of the musical performance. Melodic vocals intertwined with the strums from the zither and chanzy — a Tuvan traditional stringed instruments — eliciting applause from the audience. The clap of the duyug, a percussion instrument created from boiled and dried horse hooves, danced throughout many of the songs, offering up sounds of the group's homeland.
Enrobed in traditional Tuvan garments, the performers' colorful, ornately patterned outfits brought an engaging visual aspect to the show. Smiles emanated from their faces as they sang, sometimes to the crowd, sometimes to one another, creating a sense of the bond they share with each other and their music.