Briefs
Guardrails Planned for Stearns Wharf
Project Will Begin Construction In a Few Weeks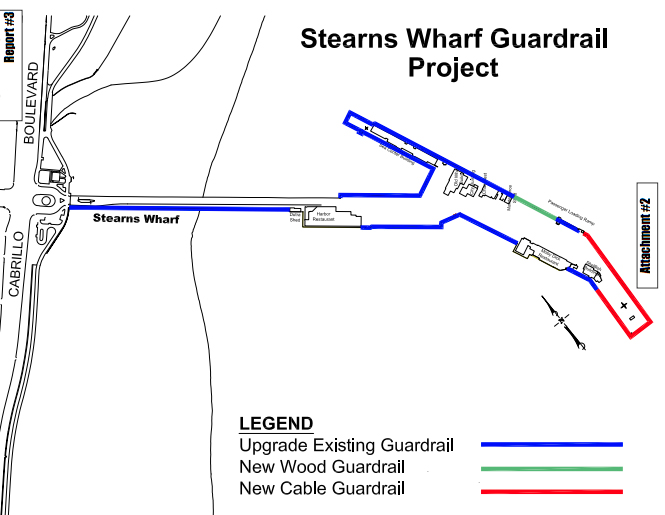 One of Santa Barbara's most popular tourist attractions will be getting a safety upgrade as a project to add cable guardrails at the end of Stearns Wharf begins in a few weeks.
The City Council has approved a $194,000 contract with Goleta-based Cushman Contracting Corporation to install the railing. According to a schematic of the project, originally proposed by the Waterfront Department in 2016, wooden guardrails will be installed near the passenger-loading ramp on the east side of the wharf, while cable guardrails will be added to the seaward end of the pier, where visitors often congregate for an unencumbered view of the Pacific.
Existing guardrails near businesses and the entrance of the wharf will also be upgraded in the coming years, said waterfront facilities manager Karl Treiberg. There will be limited closures while crews are working.
Over the last decade, there have been several incidents of people falling or driving off the wharf, said Treiberg. "In general, we feel it's an important safety upgrade, but we understand some people want to leave it the way it is," he explained. "We respect everyone's opinion, but with over 1 million pedestrians and 250,000 cars heading out on the wharf every year, we feel the project is the best way to protect the public."