Food
Foraging for Wild Beers
Pascal Baudar Leads Walk and Tasting in Ojai on August 11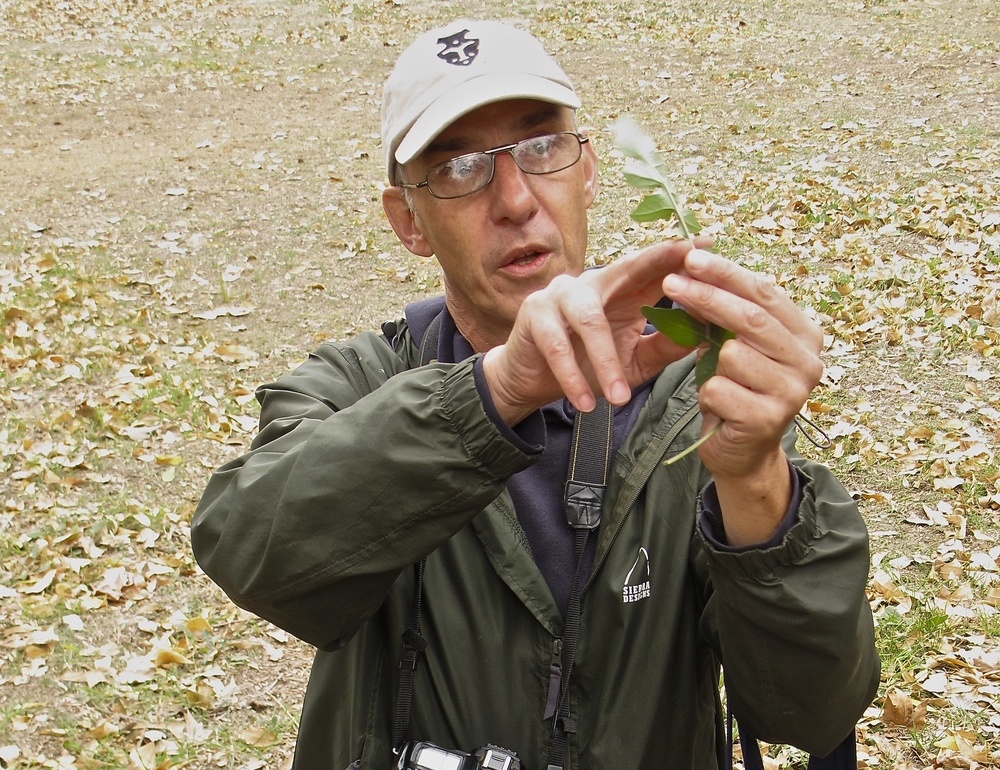 These days, almost every brewery of substance is wild about wild beers, those usually sour beverages fermented with natural rather than commercially produced yeasts and often enhanced with fruits, herbs, and other ingredients, typically harvested nearby. I've thought about home brewing some myself, but my initial research on the matter suggested an uphill climb to cultivate the sort of yeasts required to do the job properly.
But foraging expert Pascal Baudar, author of The Wildcrafting Brewer and The New Wildcrafted Cuisine, assured me that's not the case, that wild yeasts are in fact easy to capture and capitalize upon in your home-brew lab. He's coming to Ojai on Saturday, August 11, to lead a wild-brew workshop with Lanny "Herb Walks" Kaufer and answered a few more questions last week. Register for the $75 workshop, which includes a walk and tasting, at herbwalks.com.
Was it much different to enter the world of wild-foraged beers from your previous experience with foraged foods? Not really. Like any subject, it requires some research, but making wild-foraged beers was a natural process. If you think about it, foraging is not like going to the store, where you have products available all year long. Wild products are often available for a very specific amount of time, so learning about food preservation such as lacto fermentation, pickling, canning, dehydrating, and alcoholic fermentation is a must to preserve the harvest. Beers are a way to preserve plants and enjoy their flavors during the year. You can even go deeper and look at the medicinal properties of those plants and thus create brews that can be beneficial. Food as medicine was a real concept not so long ago.
Ancient and primitive beers are also very easy to make, unlike our modern concept of what a beer is (just hops and grains). It's pretty much making an herbal tea with a source of sugar, often a mix of them such as honey, molasses, tree sap (maple or birch syrup), raw cane sugar, etc. You boil the ingredients to extract the flavors, cool down the solution, add some yeast, and ferment it for a specific amount of time before bottling and aging.
People who attend the workshop are always surprised by the simplicity of the process but also by the flavors.
How difficult is it to source wild yeast? Wild yeast is available all around us, in nature or even at your regular supermarket. If you look at organic grapes, there is often a nice, whitish bloom on [them], which is composed of yeast and wax. Place some grape skins in sugar water, and in three days, you have a very active fermentation. Fruits, berries, and flowers that contain a decent amount of sugar will attract yeast.
Personally, I often use elderberry or California juniper berries yeast (both have a wonderful bloom on them), but even other ingredients can be loaded with yeast. For example, pinyon pine sap is loaded with sweetness. Add some pinyon pine branches or unripe cones in a brew, and you're pretty much guaranteed to have a fermentation happening within two to four days.
Harvesting wild yeast is really easy.
What are some ingredients that can be found nearby? Tons of brewing ingredients can be found locally, probably close to 100. I just came back yesterday from visiting my friend who has a private property in the local mountains, and we collected mugwort, yarrow, horehound, California sagebrush, and pinyon pine branches. Mugwort, yarrow, and horehound are very traditional bitter ingredients used by Celts and Vikings. Like hops, you end up with a bitter beer but also a lot of aromatics.
A lot of my wild brews end up tasting between a beer and a cider. Most people drinking them will associate the flavors as beer-like. Horehound is very medicinal but pure bitterness. If you add a bit of California sagebrush, which is highly aromatic, you end up with a fantastic bitter brew.
How deep can you go? Traditional ingredients include roots such as dandelion or dock; you can even add medicinal mushrooms to boost your immune system, such as turkey tail or reishi (both can be found locally). Being from Belgium, I love to create fruity beers and will often add dried elderberries, currant, or wild cherries to my concoctions.
Is there anything to be careful about when foraging ingredients? Of course, you need to have certainty about the ingredients you collect. I also did a lot of research about potential allergies, health issues, etc. For example, you should not drink a mugwort beer if you are pregnant — but then again, you're not supposed to drink beers anyway if that's the case.
Some ingredients can be wonderful in small amounts but not so good in large amounts, but this is nothing new and is also true to ingredients you buy at the regular store. A good example is nutmeg. In small quantity, it is a harmless spice, but in large quantity, it is toxic.
But having certainty that you picked up the right ingredients is key! For example, poison hemlock can look very similar to carrot or chervil to the untrained eye.
What can participants in this workshop expect to taste and learn? They will learn that brewing can be super simple and delicious; you don't need a lot of equipment at all. Brewing with plants can reconnect you with nature and the true flavors of a local environment, or terroir.
A lot of the brews I do are actually quite ancient. You're rediscovering flavors that have been lost in time but that your ancestors enjoyed. It's quite eye-opening if you compare the flavors to modern beers.
TASTINGS TO DO: Sicilian wines are hotter than the island itself right now, so Renegade Wines is hosting a tasting with Giuseppe Russo, of Girolamo Russo wines, on Monday, July 30, 5-7 p.m. He'll pour six wines from his Mt. Etna estate, including blends featuring such lesser-known grapes as carricante and nerello mascalese. Reservations are required for the $20 tasting, so call 568-1961. … The Canary Hotel is kicking off Fiesta on Wednesday, August 1, 5:30-7:30 p.m., with a $35 rooftop Sip & Swirl tasting featuring tequila by Casamigos, Patrón, Casa Nobles, and others; mixers by Jardesca; and bites by Chef Peter Cham. See nightout.com for tickets.