Cover Story
Top 10 Tips for Fixing State Street
Experts from Across the Country Offer Advice on Improving Santa Barbara's Main Drag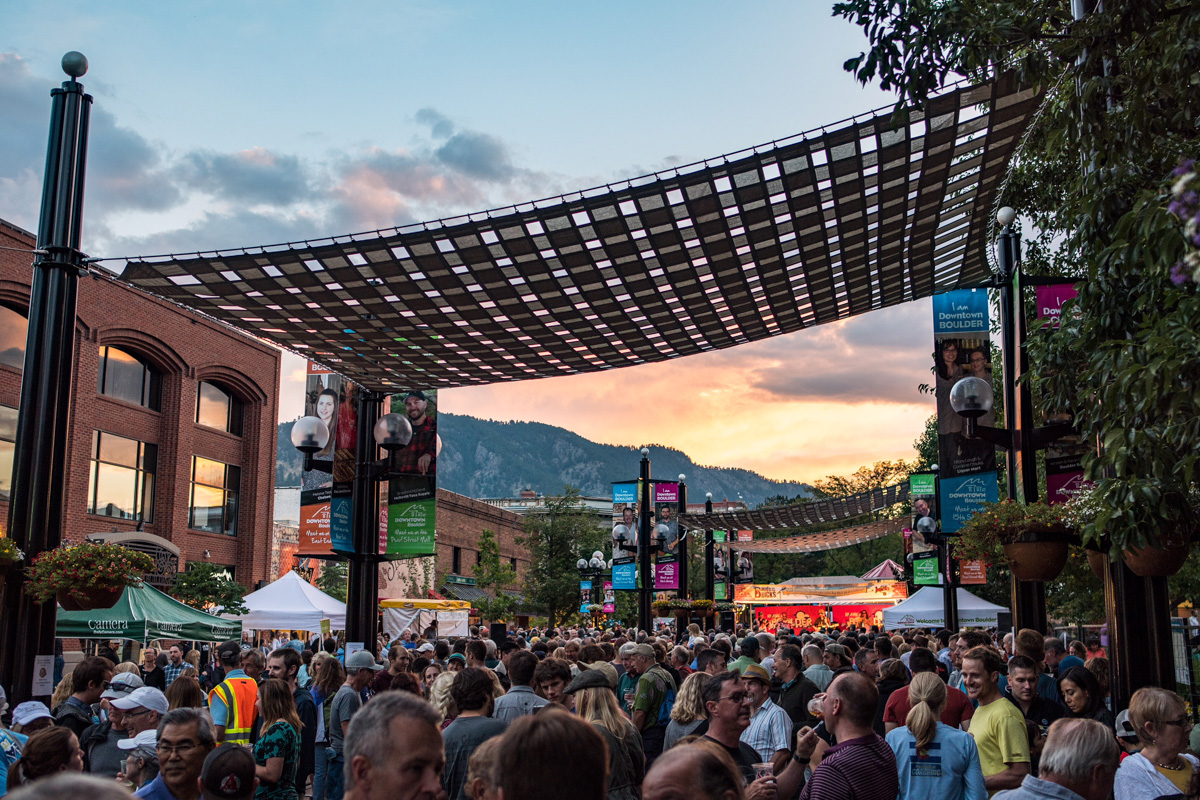 Never mind the current state of State Street ​— ​the death of American retail at the hands of an Amazon.com Armageddon has been greatly exaggerated. Downtowns are actually thriving in many cities across the country, from San Luis Obispo to Burlington, Vermont.
The Santa Barbara Independent spoke with officials and business owners from those two towns as well as Ventura and Boulder, Colorado, to see what's working and why.
Based on those conversations, here are 10 tips for turning Santa Barbara's main drag around.
Plan Properly and Evolve Policies: Every city contacted relies on existing downtown plans that are decades old and updated regularly. Santa Barbara does not.
"For whatever reason, this town thinks that everything is so perfect and that nothing should change," said Erica Dahl, who owns Savvy on Pearl in Boulder with her mom but also ran Savvy on State in S.B. for five years before closing it due to multiple frustrations. "Change is inevitable, so either you get left in the dust or you adapt."
Perhaps more important, Santa Barbara must be flexible to accommodate modern realities. "I really believe that government agencies have a strong obligation to be focused on process improvement and improving the services they're providing," said Michael Codron, San Luis Obispo's director of community development. "Otherwise, you get these entrenched systems that don't really evolve and work with the current economy. If you're not constantly refining and fine-tuning, you're leaving people out of the opportunity to engage with government and to get the things that they need done."
Rent to Locals, Not Chains: These successful downtowns are run primarily by landlords who share a culture of not renting to big chains and instead aiming for locally owned businesses. Some of the cities even have policy statements explaining as much, if not actual rules. "There's a common understanding that this is what makes downtown special," said Jeffrey Lambert, the community development director for Ventura. "We don't want national chains. That's in the downtown plan."
If chains are the only answer, be smart about what fits the culture ​— ​perhaps Patagonia, for instance, instead of Marshalls. "We don't want The Gap or Banana Republic or Abercrombie," said Sean Maher, the CEO of the Downtown Boulder Partnership, where 77 percent of the businesses in the Pearl District are locally owned. "We want Patagonia and Prana and North Face. They're very symbiotic with the Boulder lifestyle."
And landlords should look for longevity rather than quick loot. "We have property owners that have a philosophy of not always pursuing the highest rent but getting tenants that will stay for 10 or 15 years," said Ron Redmond, the executive director of Burlington's Church Street Marketplace District.
Encourage More Residential: When people live near the commercial core, businesses do better. There's already a robust residential core in much of downtown Santa Barbara, but not any substantial housing on lower State Street itself. Mixed-use projects in the old Saks or Macy's buildings might help. "We have like 30,000 people who live within walking distance of Pearl Street," said Boulder's Maher.
Tweak Traffic Flow: Burlington and Boulder both have thriving pedestrian malls where no cars are allowed, but other activities, from sidewalk vendors to musicians to playgrounds, keep visitors there much longer and encourage more active shopping. "State Street is a place where people are getting from A to B," said Dahl, who rarely saw people window-shopping, whereas Boulder citizens will hang out in front of her shop for hours.
Ventura, meanwhile, offers on-street, metered parking up and down their downtown corridor. "The meters were really intended to keep the cars rotating on Main Street, to keep that magical 85 percent utilization rate," said Lambert. "That means you can always find a space but there are a lot of cars."
Incubate Industry: Successful downtowns foster business growth, whether via high-tech and city-supported incubators, university-sponsored satellite campuses, or a business liaison who works in city hall. Boulder has worked hard to support a high-tech sector, Ventura sponsors an incubator that's spun off successful start-ups, and downtown San Luis Obispo has both a Cal Poly–sponsored incubator/campus downtown and an economic development manager.
"It's important to have an open line of communication through an employee in our administration," said San Luis Obispo's Codron. "They play an ombudsman role between regulatory statutes and the economic and business interests that the city has as well."
Take a Trip: Back when Burlington was trying to figure out how best to run its downtown core in the 1970s, the city leaders traveled around the country to see what worked elsewhere. That practice continues to this day, with recent excursions to Boulder and Madison, Wisconsin. "Our founding fathers were really big on road trips," said Redmond. "I highly recommend people getting out of Dodge and away from perceived problems to be with other communities and learn their solutions." He suggests such a trip include speaking with a mix of city officials, business owners, landlords, and others to ensure multiple perspectives.
Attract Locals, Not Tourists: Gone are the days when downtowns were aimed at attracting tourists. "Our economic development strategic plan is about providing authentic experiences for residents and making sure that downtown is a place that residents enjoy," said Codron of San Luis Obispo.  
"Making a place like Ventura authentic is what is attractive for tourists," said Lambert. "People want to go to a real place. They want to feel like a local."
Said Maher in Boulder, "If the locals love it, the tourists are going to love it too. If you create a downtown for tourists, you wind up with Las Vegas or something really tacky. That's not what we want, and that's not what tourists want anymore, either."
Dahl never saw State Street as a locals' destination. "I don't think people are making memories on State Street," she said. "No one is getting their phone out and taking selfies."
More Police Presence: All of these cities dedicate increasing portions of their uniformed, badge-wearing, gun-holding police force to walk the downtown regularly, primarily to handle the homeless population. Dahl said it was rare to see an officer walking on State Street. "We worked to get a bigger police presence downtown," said Boulder's Maher, "not to target homeless people, but to target bad behavior." The police get to know the regulars, and their constant presence seems to curtail aggressive panhandling and other problems.
Update the Downtown Organization: Each of these downtowns is powered by a comparatively well-funded, incredibly engaged, hyperactive downtown organization. "We work on bringing landlords together and creating an environment where you can have an honest conversation about what's working, get to the bottom of what's not working, and get a commitment across a variety of agencies about how to do better," said Ventura's Lambert, who said he talks with the head of their downtown organization as much as three times a day. "The landlords are constantly checking with the city if they have a tenant in mind."
In Boulder, the downtown partnership funds research and surveys to determine what kinds of businesses are needed, why, and how to attract them. Same in Burlington. "We spend a lot of time talking about what's needed and how to get there," said Redmond, whose $1 million annual budget is focused on four square blocks and covers maintenance, marketing, events, and a full-time staff of five. "Without incentives, support, and research, people will get in their silos."
As it seeks to find a new executive director, Downtown Santa Barbara should reassess its funding model (others seem to get more money for a smaller area), consider more events beyond the monthly 1st Thursdays (full disclosure: this author served on the 1st Thursday steering committee), and reconnect with its members (many of whom are dismayed with a lack of connection).
"I didn't feel a sense of community," said Dahl of her fraught relationship with Downtown Santa Barbara, despite attempts to volunteer herself. "I didn't feel that I mattered. I had no relationship."
Throw More Parties: Weekly concert series, seasonal promotions with sidewalk signs, parades and pub crawls that engage business owners ​— ​all of these cities are throwing regular events throughout the year to drive business downtown. While downtown Santa Barbara has the monthly 1st Thursday art event, there isn't much more, and business owners complain that the biggest events, such as the Summer Solstice Parade and Old Spanish Days Fiesta, don't really help commerce at all.
In Ventura, they find any excuse to shine a light on certain businesses, like showcasing woman-owned stores over Mother's Day weekend or pet-friendly establishments during the Pup Crawl on Friday nights in May. Said Lambert, "These kinds of events really continue to draw people downtown." In Burlington, Redmond simply said their event lineup is "exhausting" but effective.