Briefs
Free Parenting Classes
Parents and Kids Can Learn Together at SBCC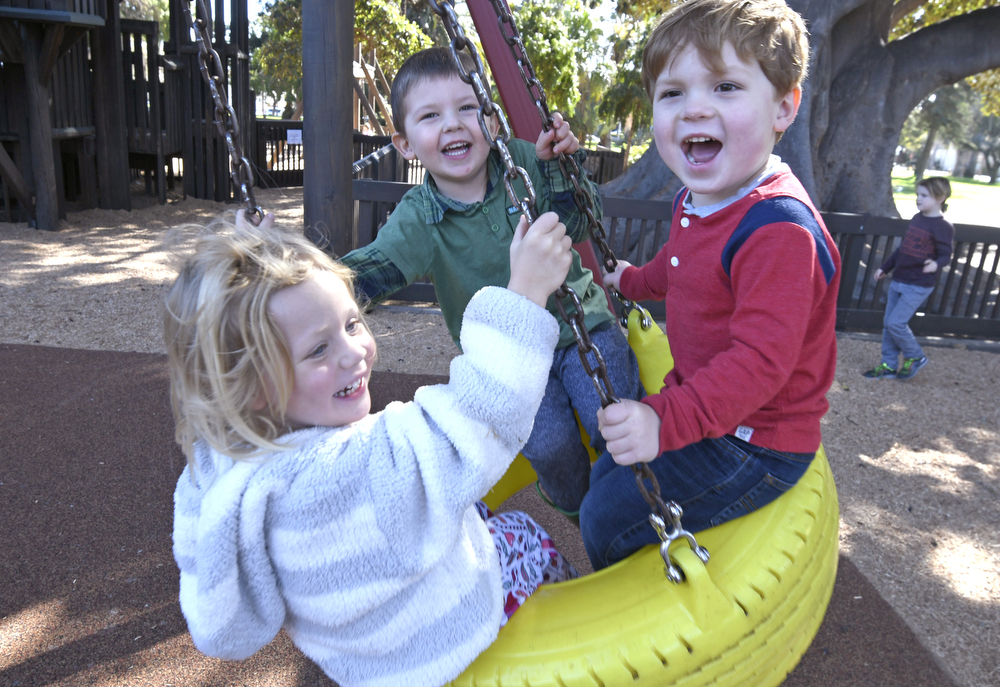 Free parenting classes are being offered again at Santa Barbara City College (SBCC) after a five-year hiatus. The courses, for parents and little ones aged 3 months to five-years old, have been available for the community for free for more than three decades, except the last five years, said Andy Harper, senior director of SBCC's School of Extended Learning. "We're really thrilled to offer amazing programs to the community again." With more than 25 courses being offered for the fall semester, parents have a variety of subjects to choose from, including Toddler Times, Growing Times, Creativity and Preschoolers, Music Times, and Nature Walk.
While the courses were still offered during the past five years, they were available at a fee that many new parents could not afford. "Enrollment really dropped," said Harper. "People really missed the free classes." Most classes run for eight weeks and are held on weekday mornings, with a few Saturday morning seminars that parents can attend without children. Students can build a community of parents and can ask questions about "why things are working well or not working well," said Harper.
Kate Barker, a parent who took the course with her child a number of years ago and who will be teaching several of the parenting courses this fall, highly recommends the classes. "It's an amazing opportunity for caregivers and parents to meet and build friendship that go beyond the class," she said, adding that the coursework can be a great precursor to preschool and kindergarten. "For a lot of kids, it's their first experience in a semi-structured environment," said Barker. "They learn to act in a space that is not their home or park." It helps parents with the school transition too. "Parents see the child's socialization and they get the education they need to ask preschool teachers questions," said Barker. "They'll know what to expect."
Course begin August 27. Parents must register with SBCC, also free, prior to enrolling in the parenting courses. Applications and registration can be completed in person at the Wake Campus or Schott Campus.