Briefs
SpaceX Launch a Success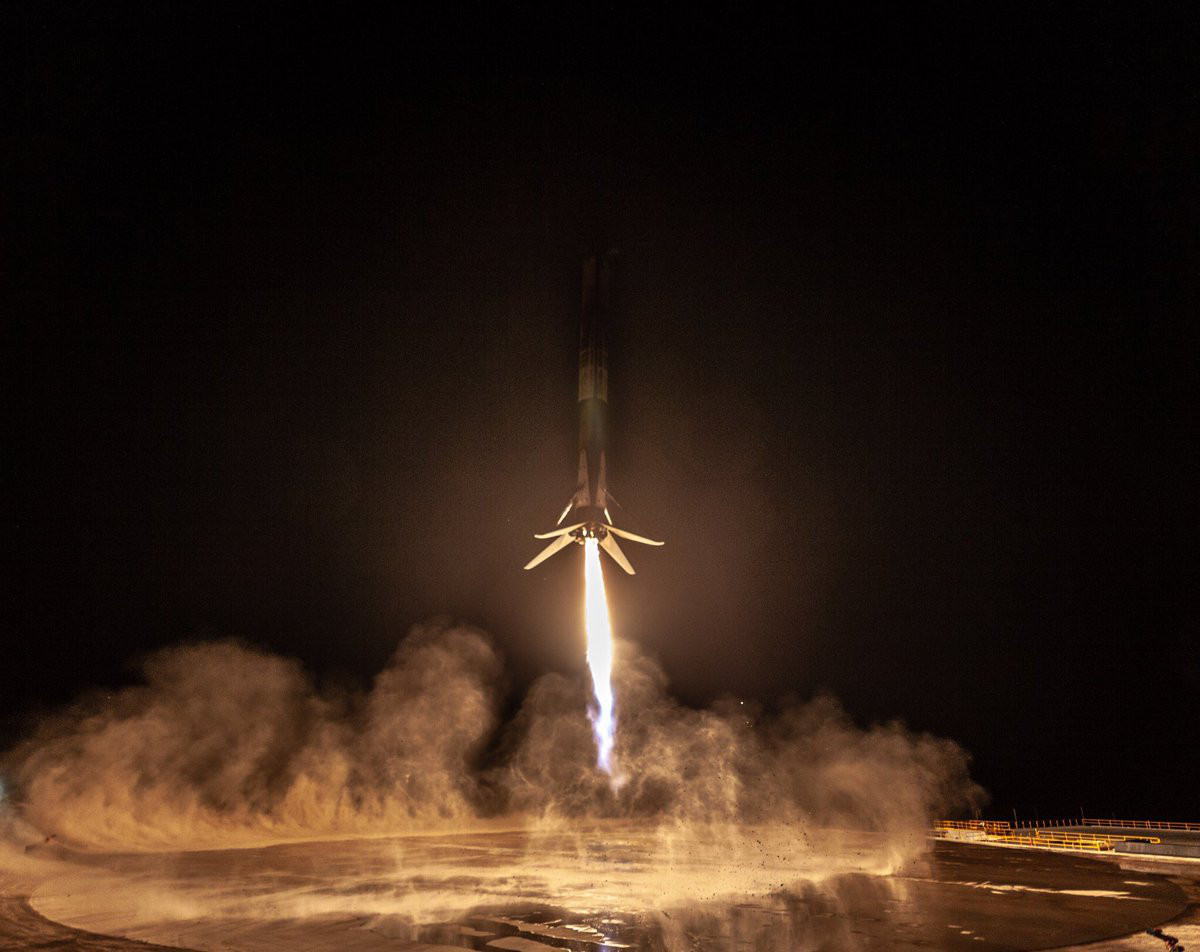 Fair weather Sunday evening sent the Falcon 9 shooting into space from Vandenberg Air Force Base on schedule, alarming people hundreds of miles away who speculated on the spectacular plumes of fire and smoke.
Within eight minutes, according to space.com, SpaceX engineers landed the Falcon 9's booster stage at a pad 400 meters from the launch site, a first-time land touchdown on the West Coast for the private space company. The booster had previously been used in a launch in July.
The rocket successfully launched its satellite, the Argentine SAOCOM 1A, which will gather soil moisture information and also keep tabs on weather conditions ripe for wildfire, flood, and other disasters.
The show was so bright and spectacular Sunday night that Los Angeles Mayor Eric Garcetti had to calm fears of extraterrestrial invasion. "Nope, definitely not aliens," he tweeted as the sky fogged and glowed above California. "What you're looking at is the first launch and landing of the @SpaceX Falcon 9 rocket on the West Coast." The private space company helmed by big-brained playboy Elon Musk made history yet again with this week's mission, which put an Argentine Earth-observation satellite into orbit and then —   arguably more importantly — recovered the Falcon's main engine by gently guiding it back down to a spot 400 meters from its Vandenberg Air Force Base launch pad.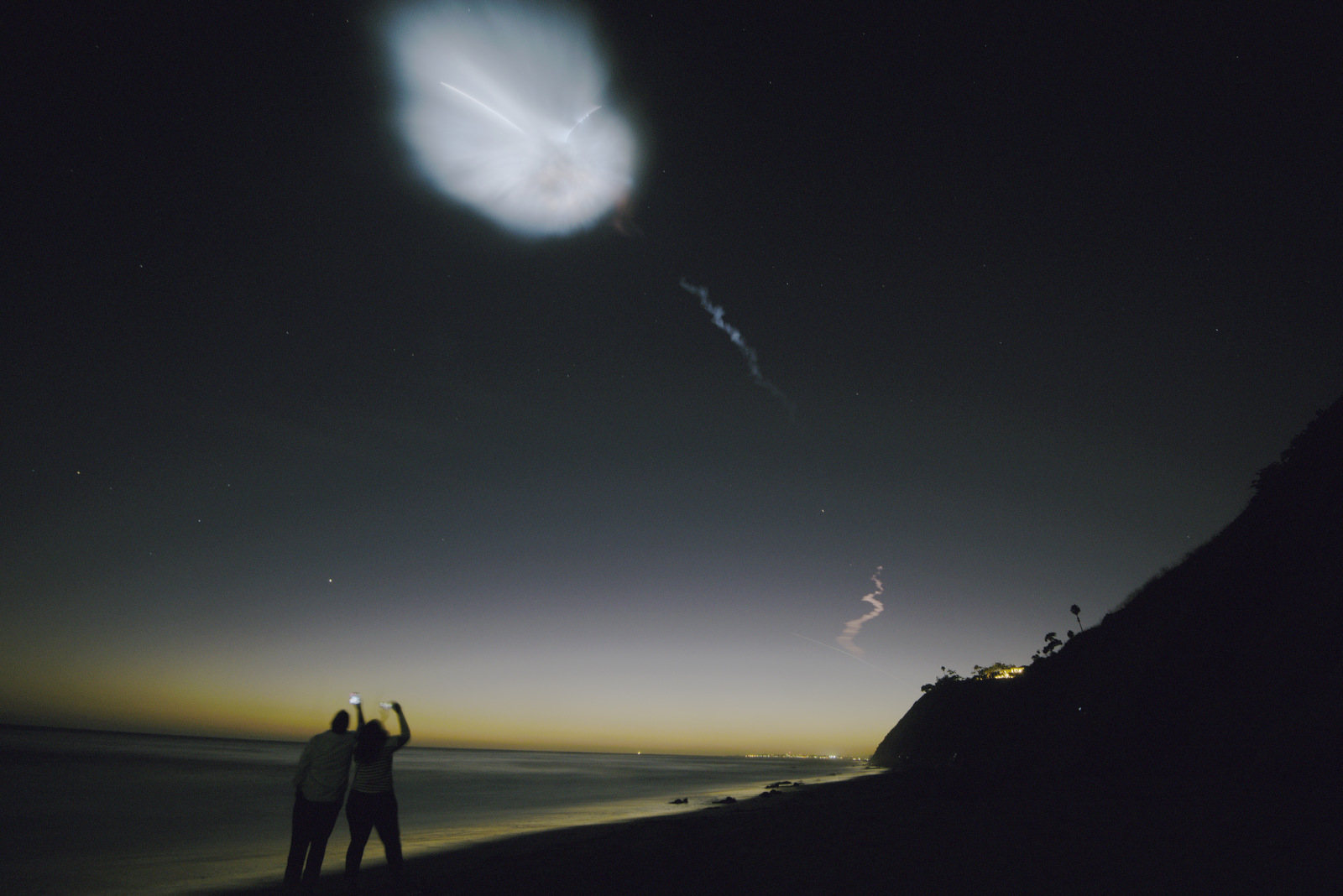 It was the first time SpaceX had completed a recovery anyplace other than Cape Canaveral, at the Kennedy Space Center in Florida. Being able to lift off and touch down from the West Coast is critical for space exploration as the Santa Barbara County base allows for better (and safer) launches over the ocean of "polar orbit" missions, which circle Earth around its north and south poles, compared to East Coast launches, which are typically "prograde orbit"— they follow the more horizontal direction of Earth's rotation.
The launch took place at 7:21 p.m., and within just eight minutes the engine was back on land. The booster had previously been used in a launch in July. This recycling of such a massively expensive piece of rocket equipment is what's making SpaceX's commercial and scientific ventures economically viable. Before the company came on the scene, boosters were simply abandoned above the ocean or desert and had to be rebuilt. Musk has said the new strategy will get humans to Mars by 2024.