Living
Find Your Inner Daredevil with Santa Barbara Trapeze Company
Or Just Enjoy Some Safe High-Flying for All Ages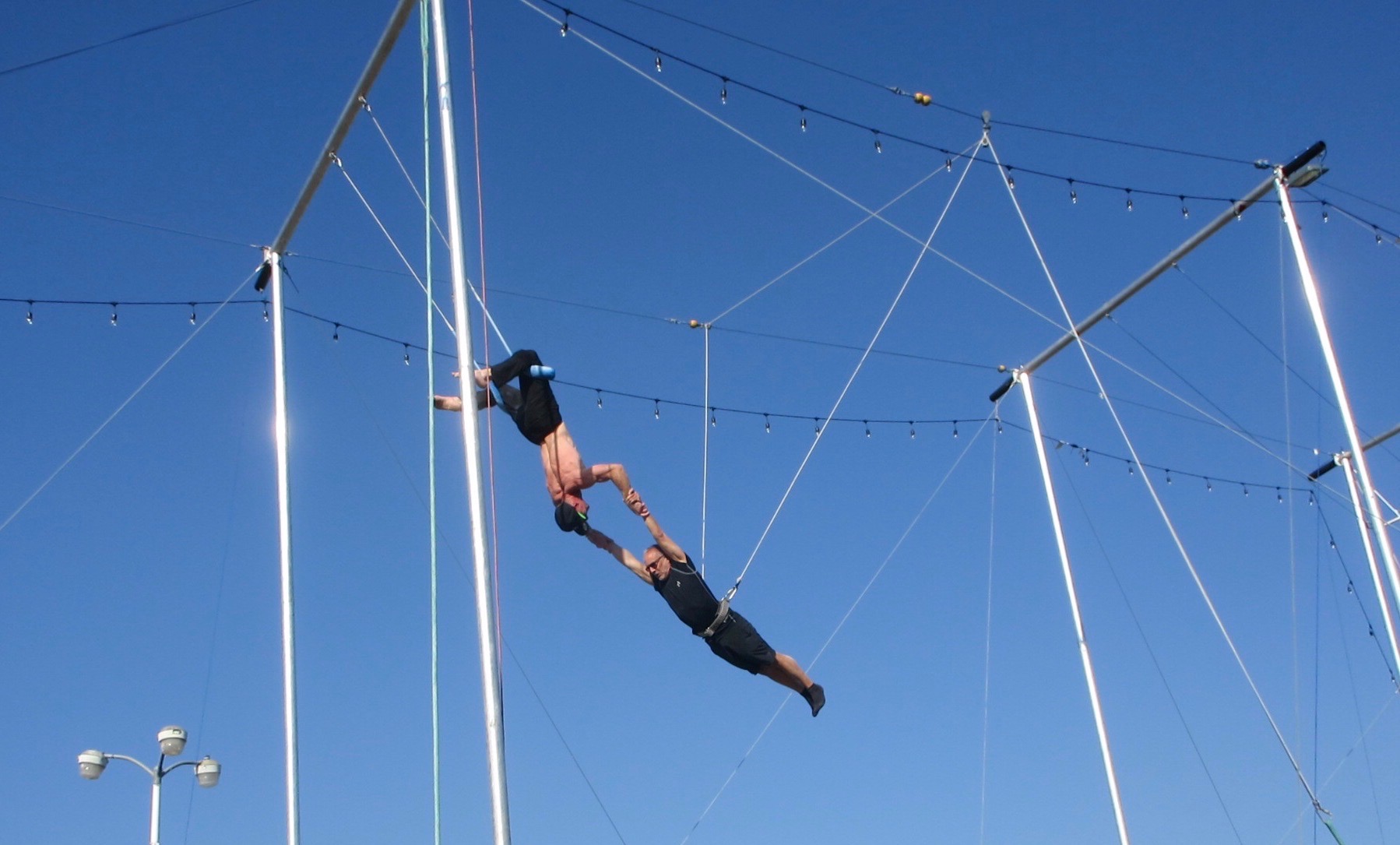 If you've driven by Earl Warren Showgrounds, you may have noticed the metal poles and rigging and wondered, as I did the first time I noticed it, what is that? The apparatus went up in September 2019, when the Santa Barbara Trapeze Company (flytrapezesantabarbara.com) literally got off the ground.
On a recent sunny Saturday afternoon, I joined Dennis, Tabitha, Joe, and 8-year-old Simone Richardson for an introductory class. I signed the perfunctory waiver and gazed up at the platform from which the action starts, 23 feet from the ground, accessed by way of a very tall aluminum ladder. Our coaches were Randy Kohn, Shane Weaver, and Efe Ilkay. Seeing that Randy was wearing a bulky knee brace and moving with some difficulty was disconcerting. "Snow skiing," he assured me with a smile.
Transact payments script could not be loaded
Transact.io respects your privacy, does not display advertisements, and does not sell your data.
To enable payment or login you will need to allow third party scripts from transact.io.