Columns
Full Belly Files: Loving Beer, Indy Hops, Adobo Tofu, and More
Indy Hops Is a Month-long Celebration of S.B. Breweries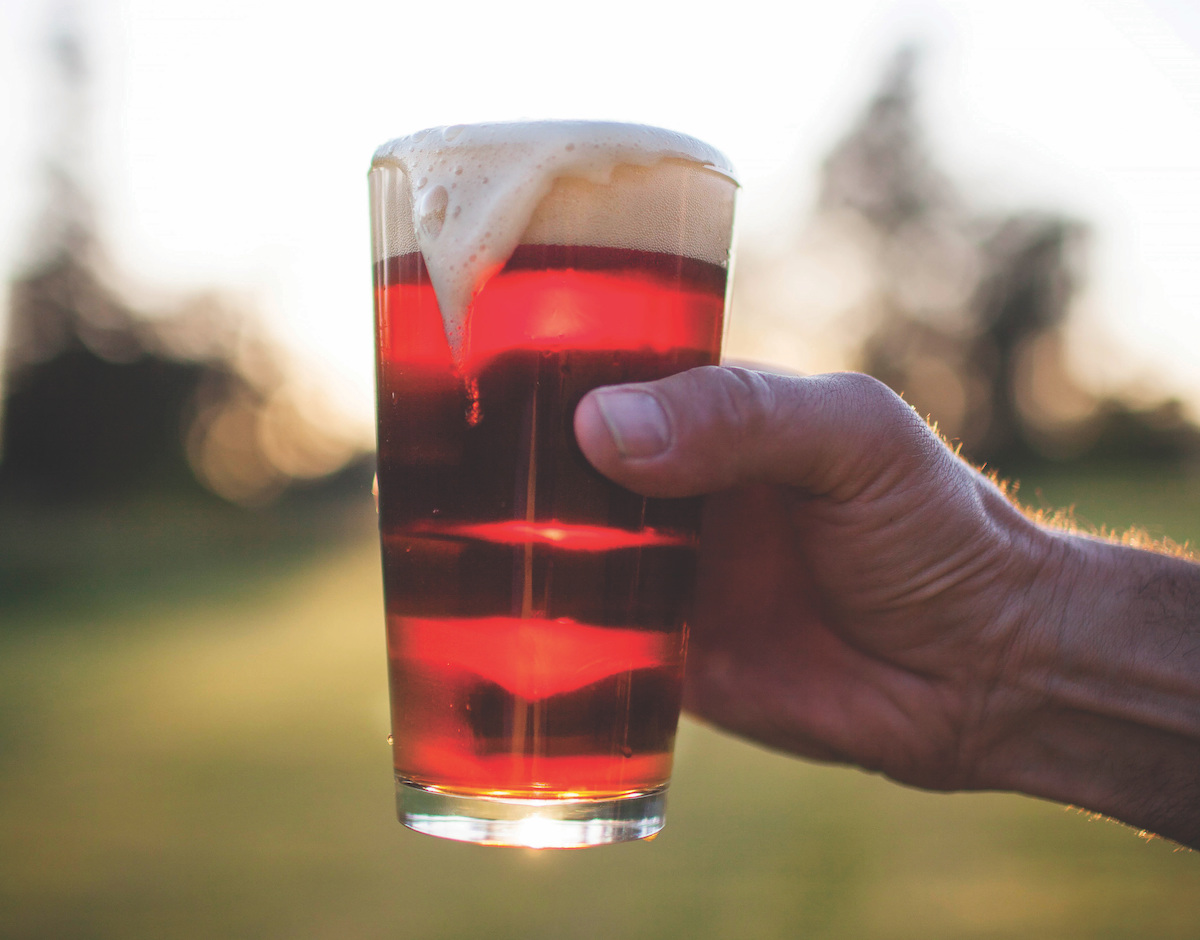 LET'S GET HOPPIN'
Though a bulk of my writing life these days is consumed with wine, my relationship with beer goes back even further.
I vividly recall cracking my first 40-ounce malt liquor bottles on the driveway of my buddy's house in East San Jose when we weren't quite old enough, graduating to Sierra Nevada, Pete's Wicked Ale, Newcastle, and other, better beers into college, and driving a kegerator down from my friend's house in Davis to my garage in Isla Vista way back in 1997. The kegerator became a weekend home for discounted Red Nectar kegs from D'International Market on Trigo Road, which we usually dusted by Friday night over heated games of foosball while cheap meats grilled in the background.
One Christmas, after we'd turned 21, my friend Drew bought me Homebrewing for Dummies, which I took as a sign, and went with my dad down to a legendary homebrew shop in San Jose's Japantown to pick up my first homebrewing set. Back on Pasado Road in I.V., my roommates and I brewed up a batch of dry Irish stout with a bunch of Congolese coffee in the mix. Despite another 20-plus batches to come over the ensuing years — mostly crafted in the Presidio Neighborhood at my house in Santa Barbara Street — I still think that original brew was my best.
Eventually, the seasonality and unique histories of wine became more fascinating to me. But I kept tabs on the craft beer scene too, which was meanwhile exploding, both here in Santa Barbara and everywhere else.
One of my first food and drink stories two decades ago was about The Brewhouse, and then I've covered quite a bit of more recent news too, whether that's the opening of M. Special back in 2015 or my massive every-brewery-in-Santa-Barbara-County roundup of 2019. I also dove into beer on the freelance front over the years, covering a few angles for Beer Advocate magazine over the years and connecting the UCSB community with their brewing brethren and sisters for the Coastlines alumni magazine in 2018. 
So it's with excitement that I tout the coming this month of Indy Hops, a month-long celebration of Santa Barbara breweries via a beer crawl of sorts. Featuring seven producers/taprooms pouring at 10 locations, it's a fun and casual way to support these hometown suds stars, and an event that we think will only grow in years to come. Get your passport filled up and win prizes at the end during the July 31 party at The Brewhouse. 
Big props to my colleague Emily Cosentino Lee for the idea and execution.
---
Sign up to get Matt Kettmann's Full Belly Files, which serves up multiple courses of food & drink coverage every Friday, going off-menu from our regularly published content to deliver tasty nuggets of restaurant, recipe, and refreshment wisdom to your inbox.
---
WHAT I'M COOKING 
I love meat, but like most who have some semblance of health in mind, I try not to eat it all the time. It helps that I've always loved tofu, which we usually fry up in a pan or sometimes bake. But why not grill it? And why not treat it to the same savory sort of sauce I'd throw on chicken or pork?
That's what I did with a few slabs last week, coating them in a thicker sauce of adobo, tamari, garlic, and more, and then charring them. Once done, I chopped them up into small cubes, threw them onto lettuce cups, and topped with extra sauce, chives, and super-hot Vietnamese chile peppers from my garden. They could have used a separate sweet-sour-spicy sauce but otherwise were a hit.
When presented with big slabs of freshly caught tuna, I'm usually inclined to sear it on high heat in a cast-iron pan, then slice it thin and enjoy that mix of cooked and raw that this fish is so adept at delivering. But I've also come to realize that tuna makes a great foil for beef or even chicken, able to hold up to richer, spicier sauces.
So I went two ways this past week: using a mix of teriyaki, citrus, gochujang, and Fly by Jing's Zhong Sauce, I grilled chunks of tuna on my yakitori grill alongside chunks of beef. It truly was hard to tell which was which. And then I turned to the frying pan, cooking chunks in sesame oil, pulling them out, throwing a similar sauce into the pan, reducing it, and then finishing the tuna in that sauce. Toss on sesame seeds and scallions, and it made an easy midweek dinner. 
FROM OUR TABLE
In this week's paper, contributor Rebecca Horrigan reports on the newer Coast Village Road spot Coast & Olive, which the owners want to be an "upscale yet approachable restaurant." 
I had the pleasure of meeting Adrian Bolshoi, the winemaker from Moldova who is now running things at Brick Barn Wine Estate. Learn about that Buellton producer here.
And as usual, we print the latest news from The Restaurant Guy, who blogs about Santa Barbara's culinary news constantly.
FROM THEIR TABLE
One of my favorite winemaking couples is Peter Hunken and Amy Christine over at Holus Bolus. I don't go to many tasting rooms these days, but when I'm in Los Olivos, I tend to stop there to try their super cool-climate syrah as well as their hand-tended pinot noir and chardonnay grown at The Joy Fantastic Vineyard in the far western Sta. Rita Hills. Amy pursued an acting career before becoming a wine professional — she also sells wine for Kermit Lynch across Los Angeles — and her skills show in "Amy's Tasting Room Diaries," a hilarious Instagram video series about the types of customers they've had to deal with during the pandemic and otherwise.
---
Support the Santa Barbara Independent through a long-term or a single contribution.
---