The News Letter
The News Letter | After Pressure on Housing, UCSB Expedites Munger Dorm
The Cause and Effect of Community Journalism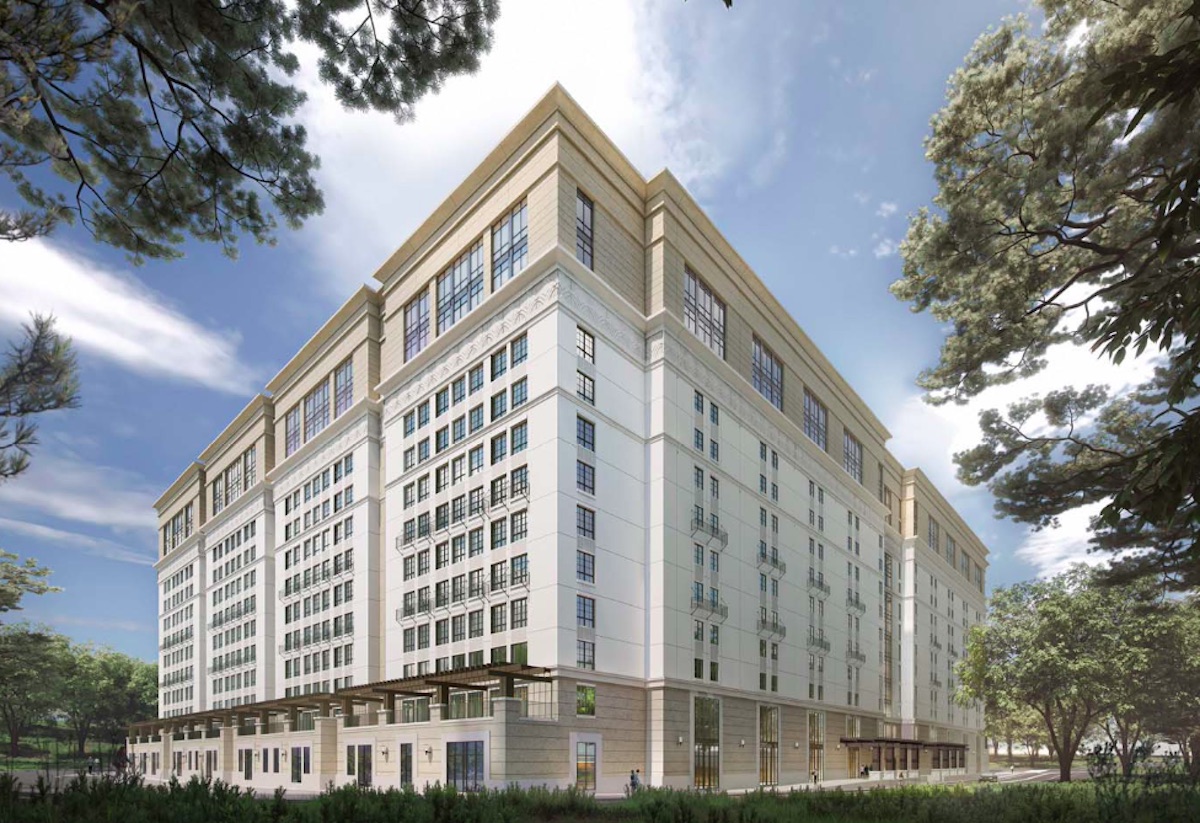 We won't take all the credit, but we'll take some.
Two weeks ago, the Independent broke a story about how a major housing shortage at UCSB is contributing to our regional housing crisis. The university, it turns out, is way behind on new construction promised in its 2010 Long Range Development Plan, to the tune of some 3,500 beds for students and 1,500 units for faculty and staff.
Given Santa Barbara County's drum-tight market, those figures qualify as a very big deal and a very big problem — so much so that the county and a group of housing advocates may sue UCSB for failing to accommodate its ever-growing ranks.
In response to questions from the Independent at the time, a campus spokesperson gave a polite nonresponse that UCSB is still "working through the requisite processes" on two pending building projects, one for faculty and staff and the other for students. No details or timelines were provided.
Then, lo and behold, UCSB announced this week that the proposal for a massive dormitory project ― 11 stories tall for 4,536 undergrads ― is now scheduled for a public scoping hearing on July 28 from 6 to 7:30 p.m. Sign up here.
Did the article inspire the proposal? Absolutely not. The project has been in the works since 2016 when Berkshire Hathaway billionaire Charlie Munger pledged $200 million to make it happen.
But did the story help get the scoping hearing ― which had been repeatedly deflected and delayed by UCSB ― pushed forward? It's possible. In fact, it's probable based on what we're hearing from sources.
As a journalist, it can be frustratingly difficult to know if what you write makes a difference. Often, the best you can hope is to "move the needle" a little toward truth and sanity. Or in this case, expediency.
Check independent.com this week for more details on the Munger dorm. It's a developing story. We can tell you right now though that the tower would be built on the northwest edge of campus at the corner of Mesa and Stadium roads, stand approximately 160 feet tall (for reference, Stroke Tower is 175) and boast 1.68 million square feet of floor space (for another reference, the downtown Macy's building is 120,000 square feet.)
Its ground floor would contain a mailroom, copy center, classrooms, study areas, a market, and a bakery, and its top floor would feature a fitness center, recreation areas, study rooms, a café, convenience store, and gastro pub.
Find all of our Munger Dorm stories at independent.com/munger-dorm.
In other news…
Just days after the Santa Barbara City Council approved a four-month master lease for the Rose Garden Inn on upper State Street, City Net outreach workers started beating the bushes in hopes of recruiting new guests for the motel from downtown's many homeless encampments. So far, 16 have signed up to relocate. At the same time, the County of Santa Barbara is proceeding with efforts to get a new emergency residential shelter for homeless people at the site of a former UCSB sorority on El Colegio Road in Isla Vista.
Santa Barbara's East Beach received the dubious distinction this week of being among the top 10 dirtiest public beaches in California in terms of fecal coliform counts for the year 2020-2021. The ranking was based on an annual study conducted by Heal the Bay. Worst on the list was the Tijuana Slough National Wildlife Refuge. Of the 500 public beaches surveyed, 93 percent were given scores of A or B. In Santa Barbara County, two locations made the organization's Honor Roll: Guadalupe Dunes and El Capitán State Beach.
A victim of sexual assault by a former Dos Pueblos High School football coach is now suing the Santa Barbara Unified School District for monetary damages. The victim, referred to in court records as John Doe, and his attorneys claim the district failed to protect him from more than three years of abuse by Justin Sell between 2009, when Doe was a sophomore and 15 years old, and 2012. Sell's crimes included making sexual demands of the victim, sending him suggestive text messages, and grabbing his genitals.
Find all of our Munger Dorm stories at independent.com/munger-dorm.
---
Support the Santa Barbara Independent through a long-term or a single contribution.
---