Pano
Pano: Act Now to Get In on the Return to Live Events
On Museum Renovation and Orchestral Wonderment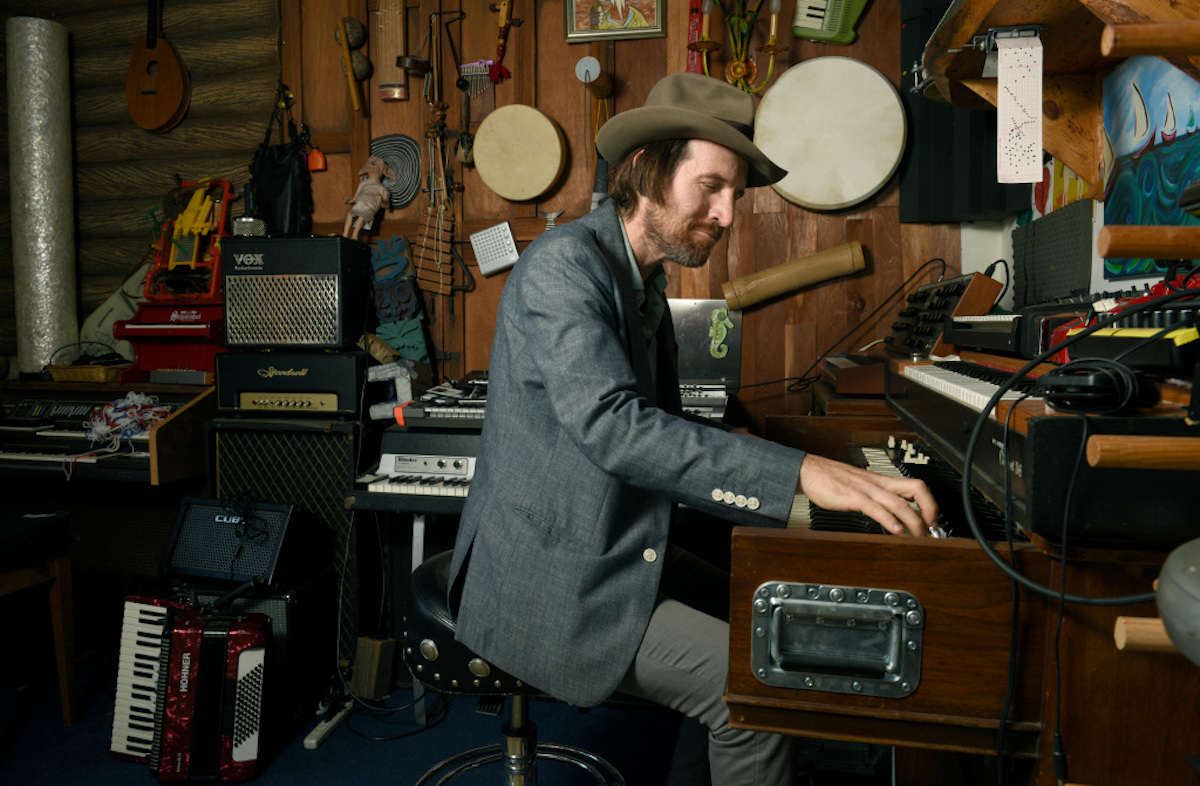 PEOPLE OUT THERE
After all these months of restless anticipation in the arts, it's finally time to go back to live events. At the Granada last Sunday, conductor Larry Rachleff interrupted the Music Academy of the West's opening orchestral concert at the halfway point by turning to the audience and exclaiming in mock surprise, "There's people out there!" It was funny precisely because it captured the eerie sense of déjà vu that all of us were experiencing. The large audience was very much there, hanging on every note and then rising as one for a heartfelt standing ovation when the show was over.
Something similar must be going through the minds of anxious venue operators as they watch the seats for the first round of upcoming scheduled shows vanishing rapidly. Not only are there people out there, but those people are scooping up tickets as soon as they go on sale for the likes of John Legend (Santa Barbara Bowl, September 16) and the Wallflowers (the Lobero Theatre, Wednesday, September 8). Sold-out shows look to be the norm for the foreseeable future, so if you want a piece of the return to live action, it's time to make your move.
GET READY
Nearly six years and approximately $50 million in the making, the remodeled Santa Barbara Museum of Art is without question the biggest art news of the summer. The public will get its first look at the new galleries during a special free ticketed event on Sunday, August 15. Tickets will be available through the museum's website, sbma.net, beginning on July 15. After the Sunday celebration, the museum will return to its paid admission policy. Visitors can expect to see great photography by Inge Morath, a photographic portraiture show called Facing Forward, and an exhibition of new media works titled Mediating Nature, all of which will be in the spectacular new galleries. 
After a soft opening in June, the Lobero Theatre generously kicks off its new season with a free celebration on Saturday, July 31, featuring Zach Gill and friends. The show begins early, at 6 p.m., and you will want to arrive earlier than that, since this is a strictly first-come, first-served general admission deal at the 550-seat Lobero. Expect hometown heroes like Spencer the Gardener, Joe Woodard, and Teka to join Gill and his band onstage. There's no missing this joyful night for fans of Santa Barbara's best resident musicians.   
---
Sign up for ON Culture, Leslie Dinaberg's semi-weekly newsletter offering a snapshot view of the best of local culture and fun happenings in the worlds of music, theater, visual art, film, dance, books, lectures, and more.
---
SUDDENLY STAGES
Both Santa Barbara City College and the Pacific Conservatory for the Performing Arts will be returning to their summer homes soon. Here We Go Again! opens at the Garvin Theatre on July 15 and runs through July 18. Together: A Musical Journey opens the following week on July 21 at the Solvang Festival Theater. Both shows are musical revues designed to bring favorite performers back to audiences who love them, and to do so in two of the summer season's most cherished venues.
MAW HIGHLIGHTS JULY 17-18
The Academy Chamber Orchestra returns to the Granada on Saturday, July 17, for a special performance under the baton of the great Michael Tilson Thomas. On Sunday, July 18, audiences can sample the MAW's new post-pandemic online programming option anytime after 5 p.m., which is when the x2 Concert devoted to Mozart and Dvorak will be released. For tickets and more information, visit musicacademy.org. Also, check the website for late-breaking live events coming later this week.
THE LISTENING POST
On Saturday, July 10, the Music Academy of the West honored violist Richard O'Neill with its DIstinguished Alumni Award. O'Neill is a familiar figure in Santa Barbara thanks not only to his work as a faculty member at MAW, but also to his participation in Camerata Pacifica. He's more than familiar to millions of fans in South Korea, where his albums routinely top the charts. O'Neill achieved a singular distinction in 2021 when he won the 2020 Grammy Award for Best Classical Instrumental Solo for his live performance of the Concerto for Viola and Chamber Orchestra by contemporary composer Christopher Theofanidis. You can listen to the recording here.
---
Support the Santa Barbara Independent through a long-term or a single contribution.
---