Briefs
Traffic Collision Kills Two, Closes Southbound 101 at El Capitan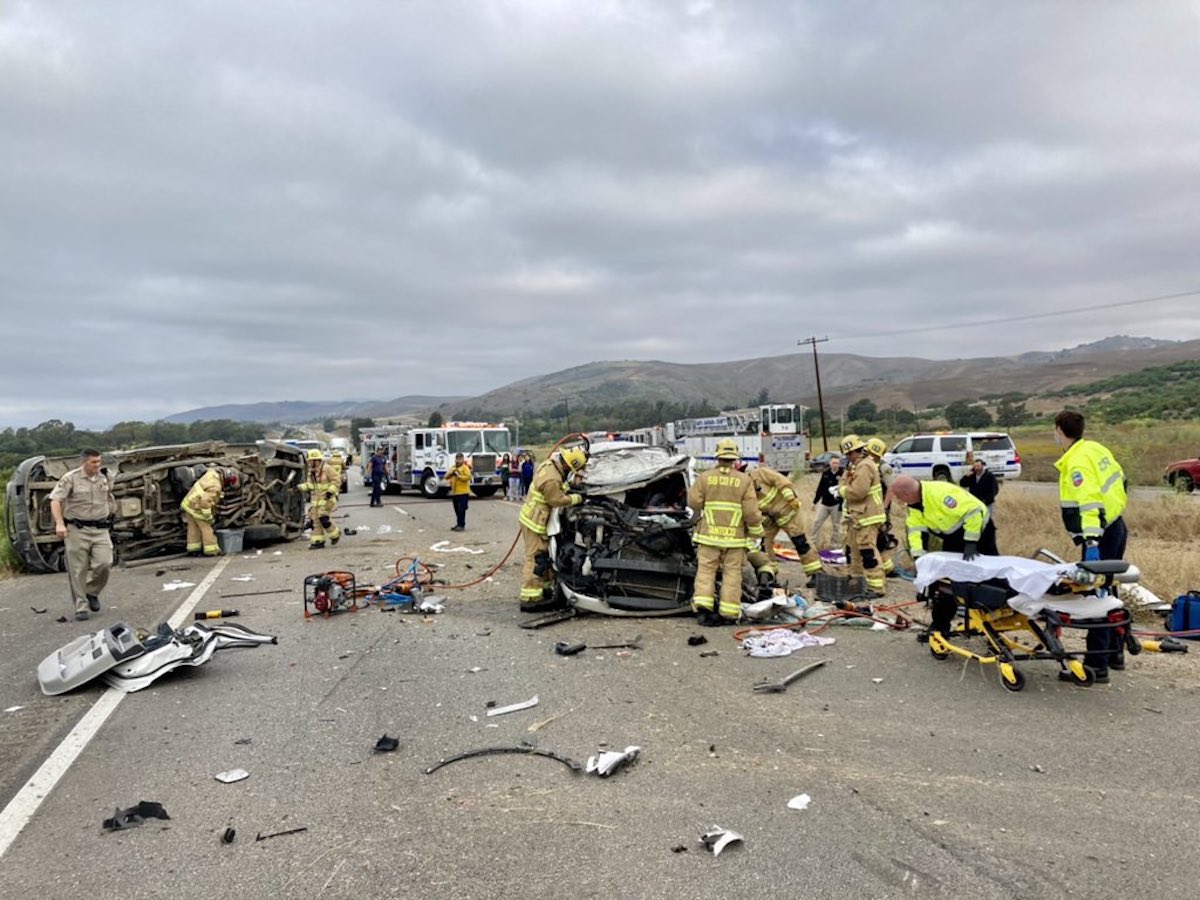 Near El Capitan along the Gaviota coast, southbound Highway 101 has been completely closed since about 8 a.m. on Thursday. Two vehicles rolled over into the center divider from the northbound side, causing a collision that has blocked the highway, as of 9:30 a.m.
Motorists headed south along the 101 through Santa Barbara County are advised by Highway Patrol to use state routes 154 and 246 through the Santa Ynez Valley instead. The exception is semi-trucks hauling hazardous materials; they are excluded from the 154.
Update: July 15, 10 a.m. — Two people were killed and four have suffered critical injuries in the accident, which involved a Ford Expedition and a Dodge Grand Caravan. Victims were extracted from the vehicles and taken to Cottage Hospital in Santa Barbara. The CHP has no estimated time for the highway to reopen, and motorists are being turned around on the highway and diverted back up north.
Update, July 15, 1 p.m. — Caltrans states debris has been cleared from the roadway, and investigators have given the all clear to open all southbound lanes of  Highway 101 through El Capitan.
Update, July 15, 6 p.m. — A total of six vehicles were involved, according to new information released by the California Highway Patrol this evening, including an account of the incident. The Ford Expedition SUV was headed up the 101 northbound at about 70 mph, carrying five people, when the driver lost control for unknown reasons and plowed across the fast lane, hitting a Ford F-450 truck.
It continued through the center divider and into the southbound lanes, flying into the air as at least four vehicles came down the highway. It hit the Grand Caravan and a Honda Accord, sliding onto its side, and then hit a Chevy Bolt as flying debris hit a Toyota Tundra, both of which had swerved onto the right shoulder.
Two female passengers in the Expedition died at the scene of major injuries suffered in the crashes. The driver and other two passengers were taken to the hospital, two with major injuries. The driver of the Grand Caravan also went to the hospital with major injuries. The three in the Honda were treated for minor injuries at the scene.
The collision remains under investigation. The coroner's office will hold off releasing the names of the deceased until their next of kin have been notified, the Sheriff's Office stated.
This story will be updated as new information becomes available.