Full Belly Files
Full Belly Files | Santa Barbara's Italian Food Renaissance?
Plus, Good Eats from Paso Robles and Wines to Find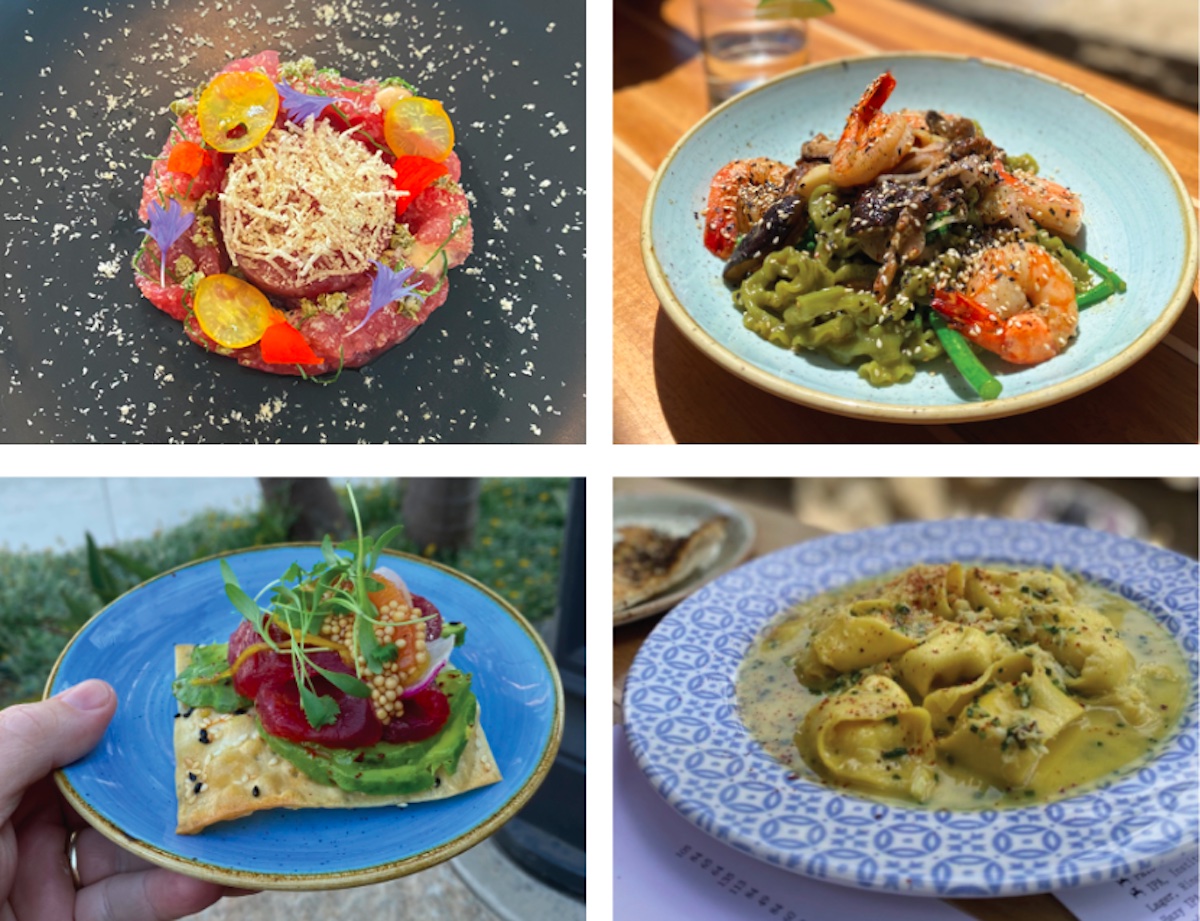 People ask me for restaurant advice constantly. It's an understandable job hazard of being in charge of our paper's Food & Drink section, and I'm always happy to share what I know, at least when I have a spare second to think straight.
I recently got that request from Anthony Riboli, the fourth-generation winemaker for Riboli Family of San Antonio Winery, which was started in downtown Los Angeles back in 1917. We first met back in 2015, when we both ate cockles for the first time at the Wine Cask. (I went on to hit what I called the #meatcycle that day, in which I ingested a shocking array of fish, offal, beef, poultry, pork, and game at both Wine Cask and the since-shuttered Nuance on lower State Street, now home to Santo Mezcal.) 
I soon became a champion of sorts for his family-owned winery, which is steeped in both authentic immigrant history and modern innovation, as the folks behind the skyrocketing-ly successful bubbly wine brand Stella Rosa. I was proud to present them a Wine Star Award in Miami in 2018 during Wine Enthusiast's annual black-tie gala for being named American Winery of the Year. And just this week, I traveled to Paso Robles to share my opinions about the Central Coast wine scene to the winery's national sales team — four dozen or so folks from Milwaukee to Atlanta to New Jersey in town to learn about winemaking, wine growing, and the Riboli family lore.
Back in June, Anthony had rented a house in Montecito for a week with his family, and wanted my latest tips for a nice dinner. As I clicked through my off-top-of-head list — Bettina, Nella, Aperitivo, Caruso's, and Convivo, a frequent hangout of mine where Anthony and I later shared dinner together that week — I noticed a common theme. "I'm starting to realize that our best stuff right now is all leaning Italian, at least for finer dining," I wrote in the email. (To be fair, I also suggested a range of other restaurants, like Arigato, The Lark, Loquita, Flor de Maiz, bouchon, and so on — as you can see, asking me for advice doesn't necessarily make your life easier…)
Italian food has long been the dine-out option of choice across America, and that's also proved true in Santa Barbara. A century-plus of Italian heritage lives on in red-sauce places like Arnoldi's, where I held my college graduation party back in 1999, and Petrini's, where I've gorged on huge portions over the years. Over the past two decades, upscale establishments like Olio e Limone, Ca'Dario, Via Maestra, and Tre Lune elevated the game, primarily through the lens of classical techniques.
What's invigorating about this newer crop of Italian-esque restaurants — and what makes me recommend them to foodie-minded friends who might otherwise seek out lesser-known cuisines — is that they don't really adhere to anything, except for freshness and fun. Yes, there are pizza-like things and familiar shapes of pasta, but the ingredients range from North African and Asian to New Yorker and New Californian. There's Indian-spiced street corn at Convivo, and honey-drizzled pepperoni pizza at Bettina, and scallop crudo at Aperitivo, and pineapple carpaccio at Nella.
Do such dishes make these restaurants technically Italian? Who gives a fork? (Yeah, been watching The Good Place.)
Labels don't matter anymore. These places are all consistently delicious, representing a renaissance of Italianate cuisine throughout Santa Barbara County. You probably already know this. If you don't, dig in.
---
Sign up to get Matt Kettmann's Full Belly Files, which serves up multiple courses of food & drink coverage every Friday, going off-menu from our regularly published content to deliver tasty nuggets of restaurant, recipe, and refreshment wisdom to your inbox.
---
OUT OF TOWN EATS
My wine writing job frequently takes me to Paso Robles, where the restaurant scene continues to grow. (And yeah, I get hit up all the time for restaurant recs there too.)
One of the hottest tables in town is Les Petites Canailles, run by Julien Asseo, the son of L'Aventure Winery founder Stephan Asseo, who moved from Frande to Paso Robles when Julien was just 10 years old. After studying culinary arts back in Bordeaux and working in Paris, Julien cooked pastry in Los Angeles and then moved to Las Vegas, working for four years at Joel Robuchon and then becoming the executive chef at Guy Savoy. In 2019, Julien moved with his wife, Courtney Asseo, and three children back to Paso Robles to open their own restaurant, serving rich and inventive wine country cuisine that pairs well with big Paso reds as well as sleek Old World whites. 
I ate there recently with the winemaking team from Tooth & Nail Winery, and it met my high expectations. We went from luxurious escargot risotto, creamy in a parsley butter sauce, to a smoky tarte flambee, with lardons, fromage blanc, and Gruyère, to a visually engaging octopus "à la basquaise," drizzled with chorizo oil and atop black garlic puree with puffed tapioca chips adding crunch. And those were just the apps. Moules-frites came next.
Like quite a few wineries in Paso now — and elsewhere, due to the food-serving rules enacted during COVID — Tooth & Nail also serves its own menu. We tried some of that the next day, with bao buns, cheese puffs, and flank steak sauce in refreshing salsa verde, all prepared by Ashley Reese.
This past week, after hanging with the Ribolis, I caught up with winemaker Patrick Muran and master cooper Quinn Roberts of Tonnellerie Ô at Niner Wine Estates on Highway 46. We all traveled together to France back in 2017, and I wrote about Quinn's interesting life and work after that trip.
Niner was one of the first Paso wineries to serve food, which I covered six years ago. After some ups and downs over the years, Niner's food service is back in full swing and ever-packed on the patio. 
Both Quinn and I opted for the fried chicken, side salad, and expert French fries, which the cooks freeze before cooking to get that special soft-meets-crunchy texture. It's worth a stop, but make reservations.
WINES TO FIND
Last year, I wrote about the collaboration of Jeremy Fraser, Tim Tighe, and Standing Sun winemaker John Wright, and celebrity-fueled buzz behind their Flocking Fabulous wines, which are poured at The Hideaway in Los Olivos. The quality is improving, and I was particularly impressed with the Flocking Fabulous "Kaerskov Vineyard" Santa Barbara County GSM 2019. It's got red plum, boysenberry, rose petal, and plenty of white pepper spice.
Rincon Mountain Winery owns a vineyard that sits atop, yes, Rincon Mountain, a pretty tough spot to grow grapes given the wind and constant coastal influence. I first Darren and Jill Siple when I wrote about their brewery back in 2016, and have since tried nearly 20 of their wines. Most are grown at their estate near Creston east of Paso Robles, but the pinot noir still comes from the mountaintop. I recently liked the 2018, which is technically a Ventura County wine. It's a fairly opulent, black-cherry-washed expression, showing that achieving ripeness won't be a problem up high. They're still selling the 2017 for now.
---
Support the Santa Barbara Independent through a long-term or a single contribution.
---