The News Letter
The News Letter | Remembering My Non-Conversation with Ty Warner
Millions for Country Club Makeover, but Nothing for Hotel Employees?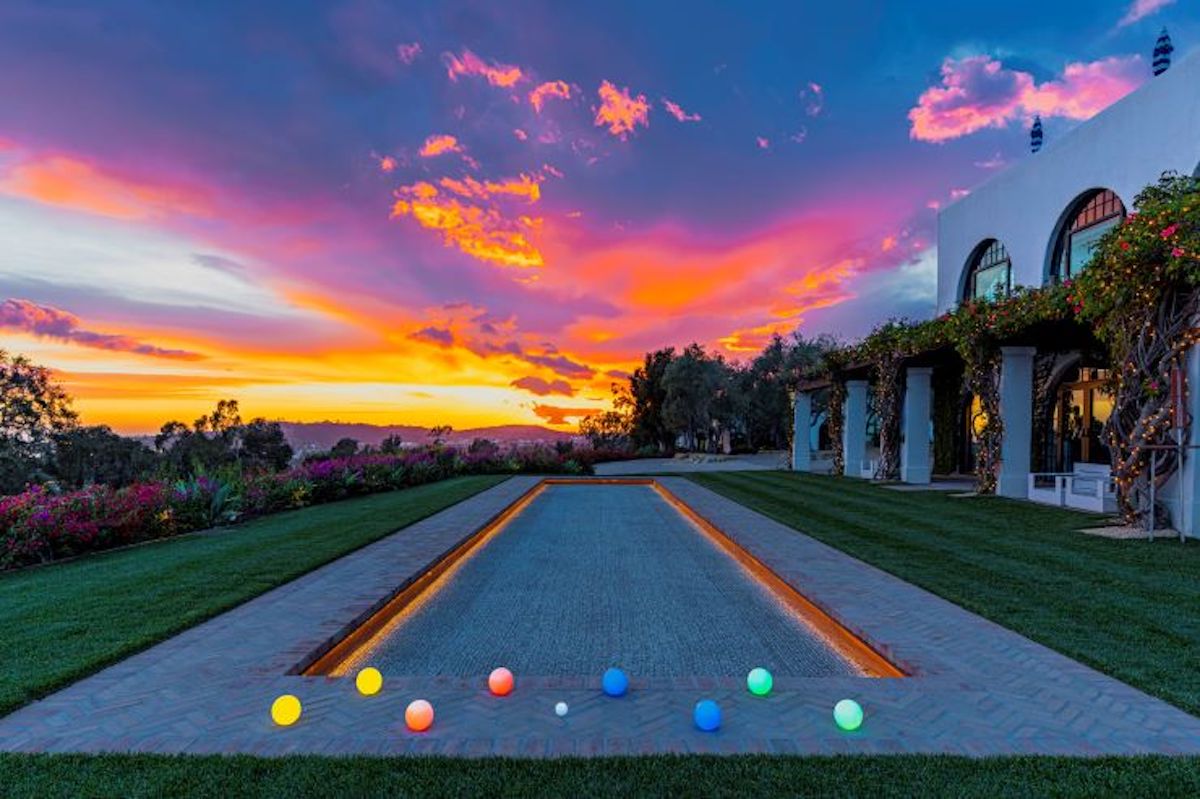 Last fall, I received a very odd voicemail from the Beanie Babies billionaire himself, H. Ty Warner.
Warner wasn't happy with negative press he'd received for allegedly screwing over hundreds of his employees at the Four Seasons Biltmore Resort by furloughing them ― instead of paying them unemployment ― during the coronavirus shutdown.
The message was strange for a few reasons. "I know we've talked before about these Biltmore employees," he said with some scorn. He and I have never spoken, despite my multiple attempts over the years, including for a 2015 cover story. And we've definitely never discussed his unhappy staff, except for a couple of prepared statements sent through his publicist. Maybe he considers that talking.
Warner seemed most upset with a recent story in the Montecito Journal. Why he was then contacting me, a writer for an entirely different paper, was unclear. Yet he knew who he was calling; he kept referring to me by name. "A lot of unsubstantiated information, no fact checking," he complained into the void of my mailbox.
Warner then declared, remarkably, "Anyone can give me a call." As far as I can tell, Warner ― famously reclusive and media-shy ― hasn't given an interview in years. "Like I've said to you before," which he's never said to me before, "I am in town. I am available. The welcome mat is always open."
That was it. "Goodbye," Warner signed off. The call came from a private line, and he didn't leave a number.
I bring this memory up now ― which feels like a fever dream, coming as it did during the worst of the pandemic and emanating from one of Santa Barbara's most enigmatic figures ― because Warner is back in the headlines for the same shenanigans.
---
Sign up for Indy Today to receive fresh news from Independent.com, in your inbox, every morning.
---
Warner's Biltmore staff are now entering their 15th month of "furlough" and still negotiating with him and the Four Seasons over a reasonable severance package after management announced the resort would remain closed through 2022 for supposed "renovations." The employees' attorney, who represents more than 250 of them, says they may be entitled to as much as $6 million in compensation.
Indy reporter Jean Yamamura found out this week that the people working at the Four Seasons' flagship hotel in New York City, which is also owned by Warner, are in the same boat. They've also been furloughed since March 2020 and recently heard they would remain out of work through 2022 as the property is renovated.
"There is no renovation going on," one of the New York staff told Jean, echoing the theories of their counterparts in Santa Barbara. "It's a ruse, a strategy, a hoax to avoid paying separation."
Meanwhile, Warner ― reportedly worth more than $4 billion ― was able to find the funds to give his Montecito Club a $75 million makeover, including the construction of a massive sports complex. Of course, he added the batting cages and other amenities without permits, so is now bracing for the slap on the wrist that will come from city planners.
If Warner had taken the legal route and applied for permits ahead of time, he'd likely still be jumping through the city's hoops. Better to just plow ahead and pay the small price afterward. Kind of like when he cheated on his taxes by failing to report $24.4 million of income and only got a couple years of probation.
For the billionaires, it is truly easier to ask forgiveness than it is to get permission. If Ty wants to disagree, he knows how to reach me. I'll do my best to pick up this time.
And Ty, if I don't, please leave a callback number.
---
Support the Santa Barbara Independent through a long-term or a single contribution.
---