Full Belly Files
Full Belly Files | Happy Birthday, Julia Child!
Santa Barbara Culinary Experience Perseveres with Weekend Celebration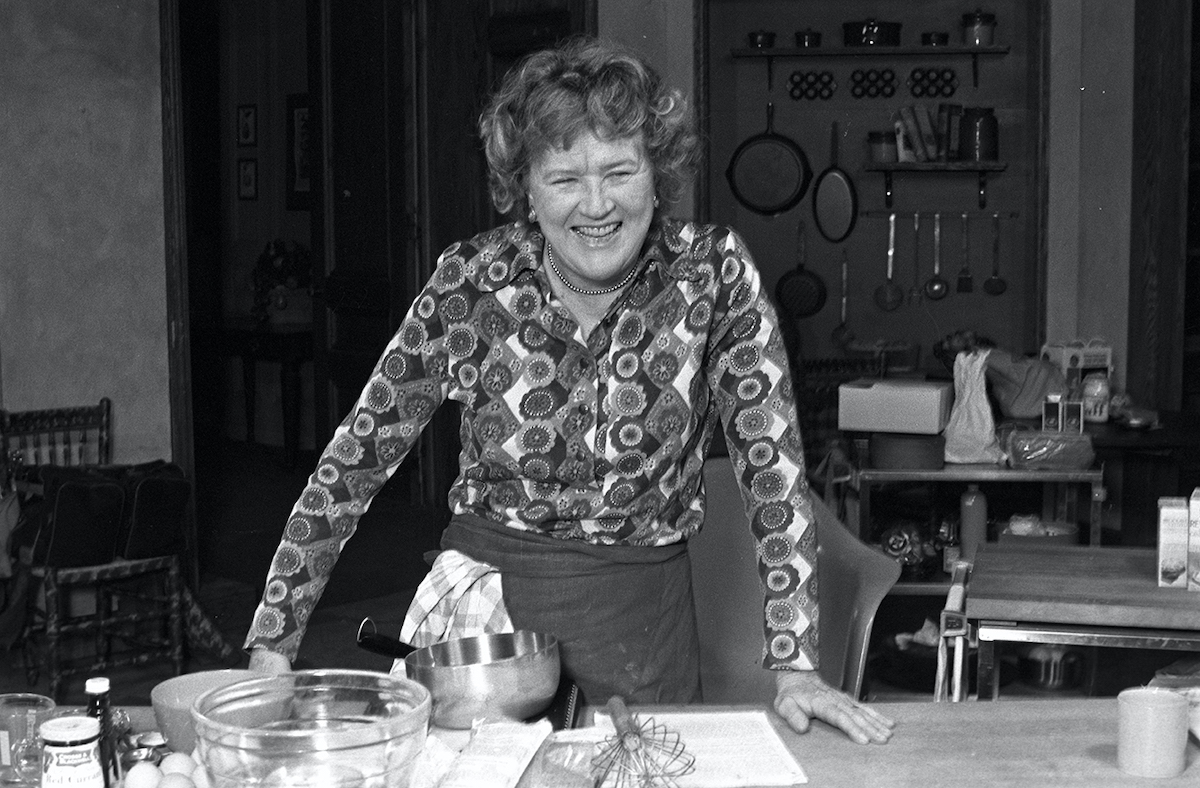 A few years ago, I was invited to volunteer for the advisory board of what we eventually named the Santa Barbara Culinary Experience (SBCE), which was planned to be an annual food and drink affair of epic proportions. As an offshoot of the Julia Child Foundation for Gastronomy and the Culinary Arts, SBCE was to be the West Coast's springtime counterpart to the foundation's annual Julia Child Award gala, held by the Smithsonian's National Museum of American History in Washington, D.C., each autumn.
And it will be, although COVID threw us a bunch of wrenches. Our inaugural event was set for March 12-15, 2020, right when the coronavirus grabbed the United States in its clutches. We had a stellar lineup of dinners, lunches, free tasting events, and wine panels, the latter of which I organized. Cool-climate syrah plus charcuterie, pinot noir through the ages, and Santa Barbara wines 101, with an all-female cast, were just some of my curating highlights that never happened.
Since then, our board has met a few times, spent our social media capital promoting restaurants and wineries throughout the pandemic, and hosted an online fundraising event based on the "El Buen Equipo" chapter of my book Vines & Vision: The Winemakers of Santa Barbara County. (Watch that event's video here.)  
This weekend, we're at it yet again, all to celebrate Julia Child's birthday on August 15. (She'd be 109 this year, but passed away in Montecito back on August 13, 2004, two days shy of her 92nd birthday.) Starting at 11 a.m. on Sunday, August 15, Child will be remembered and discussed by a virtual panel featuring Julie Cohen and Betsy West, who are producing the forthcoming Julia documentary after winning awards for their Ruth Bader Ginsburg doc RBG; author Alex Prud'homme, who co-wrote Julian's memoir My Life in France; and moderator Todd Schulkin, the executive director of the Julia Child Foundation.
Viewers can expect to see some scenes from the documentary and hear a lot about her life and impact on the world. Sunday also marks a return to live events for SBCE, which is hosting an intimate and already sold-out affair atop the Canary Hotel, featuring a dinner that will be paired with wines from Brewer-Clifton and Cambria. 
Learn more about the panel at sbce.events/happy-birthday-julia/.
---
Sign up to get Matt Kettmann's Full Belly Files, which serves up multiple courses of food & drink coverage every Friday, going off-menu from our regularly published content to deliver tasty nuggets of restaurant, recipe, and refreshment wisdom to your inbox.
---
From My Table
Eating marathons are occasional hazards of this job. The pandemic provided a bit of a break from those — and some lost pounds — but I've been back at it for a few months now, and a recent visit to the Bacara reminded me of bite-benders of yesteryear. With my friend Cousin D, we hit up three venues and had way too much food and just the right amount of drink, and I wrote all about it in this week's article "Bacara Breaks Into New Cuisines."  
I've been diving into the winemaking scene around Los Angeles in recent years for my job at Wine Enthusiast magazine. I'm about to publish a story on the new Palos Verdes Peninsula appellation, but here's a recent piece on "Reviving L.A.'s Wine Heritage."
From Their Table (to Mine)
One of the joys of my week is getting the print edition of the New York Times every Sunday, and one of the highlights there is the food column inside of the New York Times Magazine. I was particularly intrigued by Tejal Roe's piece on grating tomatoes, so much that I did it multiple times in the week that followed. I grated tomatoes (plus watermelon, garlic, cucumber, salt, and pepper) to make gazpacho, and then, when I realized that I didn't have any tomato paste for my hard-shell turkey tacos, I quickly grated tomatoes to fill that gap. Both were great, so grate away.
Somehow I missed Tampopo until recently. It's a Japanese version of a Wild West story based on competitive ramen cooking. Check it out.
---
Support the Santa Barbara Independent through a long-term or a single contribution.
---