Society Matters
Dog Days of Miramar Promotes Rescue Organizations
Event Leads to Adoptions and New Foster Volunteers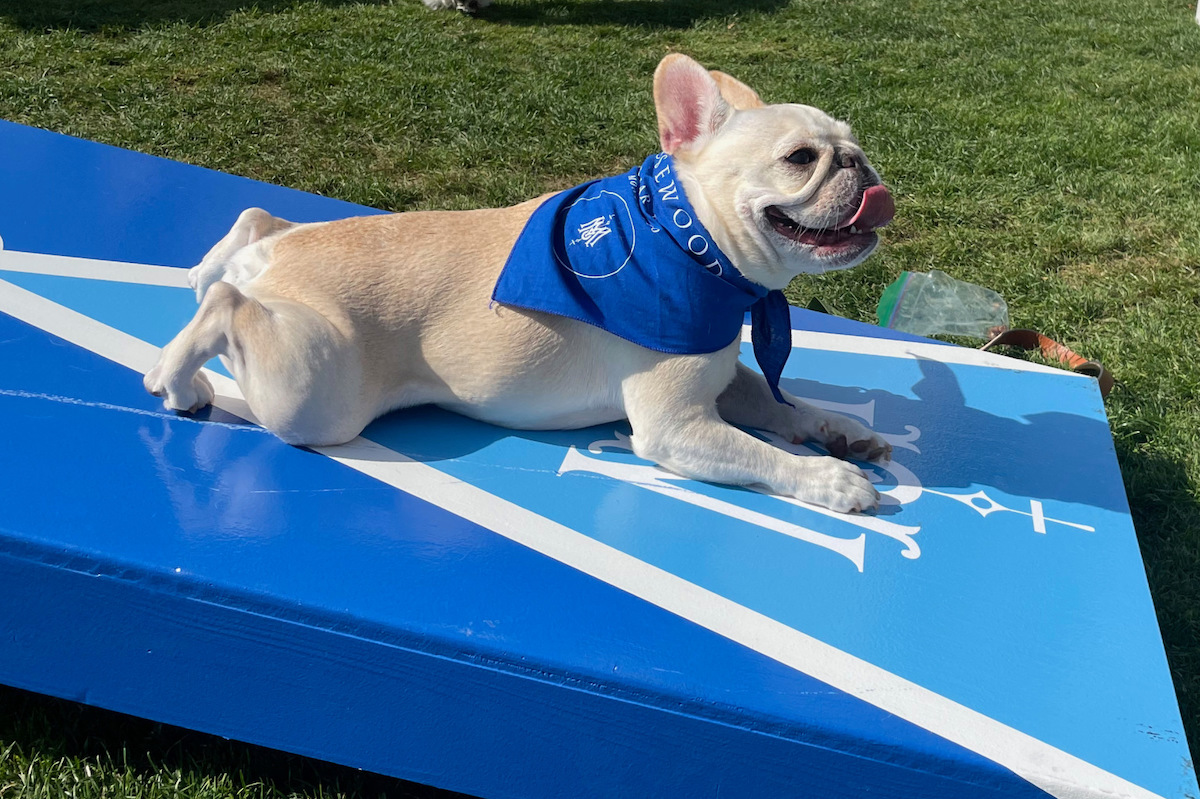 On Thursday, August 26, Rosewood Miramar Beach hosted Dog Days of Miramar for community members and hotel guests and encouraged both to bring their own dogs. Coinciding with National Dog Day, the event featured three dog rescue groups.
More than 100 people turned out for the event on the back Event Lawn, many with their dogs at their side. Many were interested in the rescue dogs in attendance, while others were just enjoying a lovely outing with their beloved dogs at this beautiful resort.
According to Resort Manager Rick Fidel, as a pet-friendly resort with an animal-loving team, Miramar wanted to provide a fun event for guests, visitors, and their four-legged friends; support the rescue organizations; and help find some forever homes. The intent is to make this an annual event.
Spark Rescue of Santa Barbara, Aussie Rescue Networking Group (formerly Aussie Rescue SoCal), and Apollo's ARC of Thousand Oaks participated. From the event, Spark Rescue received 20 adoption requests. At press time, four adoptions had already been completed and meet and greets had been set up for other dogs. The event also resulted in 14 applications to provide foster care.
All Caruso properties, including the Rosewood Miramar, are dog friendly, and there's even a doggie menu for hotel guests' dogs. Caruso CEO Rick Caruso often has his golden retriever, Dodge, at his side, whether conducting business or on holiday.
Miramar esthetician Rosa Chavez, who came up with the idea for the event, was on hand with a spa colleague, offering complimentary dog massages. The massages were billed to "relax muscles, stimulate circulation, and enhance range of motion in your four-legged friend." Rhodesian Ridgeback Chief (pictured below) immersed himself in the experience until he was distracted by an attractive Australian Shepherd who came on the scene.
---
Sign up for Indy Today to receive fresh news from Independent.com, in your inbox, every morning.
---
For the two-legged guests, there were scrumptious Watermelon Coconut Spritzes made with tequila and a mélange of fresh fruits, and for the four-legged guests, there were Paw-garitas made with watermelon, coconut water, and veggie stock. Doggie merchandise included Miramar hoodie sweatshirts and bandanas.
All three rescue organizations are seeking more foster families, which will allow them to rescue more dogs. For more info on the rescue groups, go to sparkrescue.org, aussierescuesocal.com, and apollosarc.org.
For coverage of other events, go to independent.com/society.
---
Support the Santa Barbara Independent through a long-term or a single contribution.
---