Politics
'No More Fun and Games': Rep. Carbajal Expresses Exasperation at Impasse Over House Speaker Fight
Santa Barbara County's Congressmember-Elect Can't Get Sworn In Until Republicans' Confirmation 'Circus' Concludes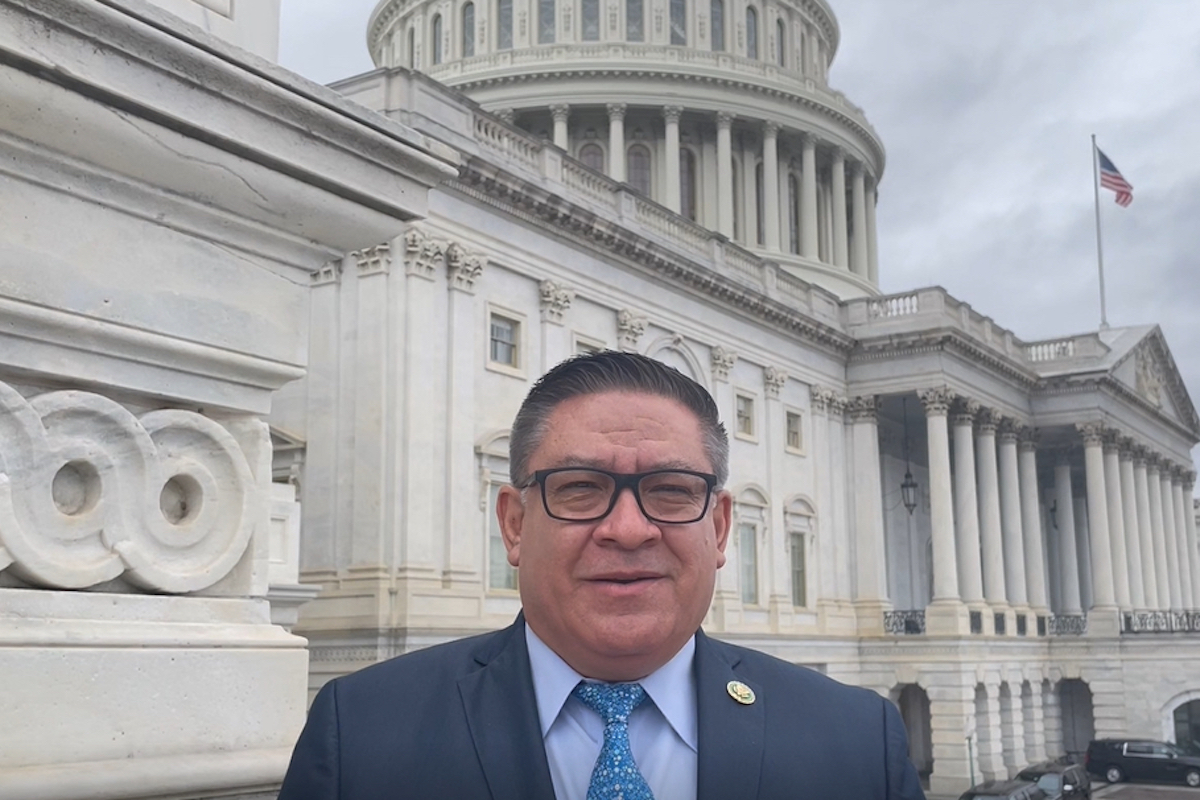 When Salud Carbajal flew back to Washington, D.C., early this week to get sworn in for his fourth term in Congress, he fully expected Republican Kevin McCarthy of Bakersfield to be caught in an intense food fight over the Speakership of the House. During an interview over the Christmas break, Carbajal had said of the confirmation struggles he expected McCarthy to face, "Better bring your popcorn. This is going to be a circus." But after six unsuccessful House votes held over the past two days, McCarthy is doing worse, not better. Carbajal's supply of popcorn, it appears, is running low, as is his patience. 
"At first it was entertaining, but we are beyond that," Carbajal said in a prepared video. "It's no more fun and games. We are not able to govern as a House of Representatives to get things done, to have hearings, to initiate legislation."
In fact, Carbajal can't get sworn into office until the struggle for the speakership is resolved. Technically, that currently makes him a congressmember-elect, but not an actual congressmember.
McCarthy, who shares an eastern border with Carbajal's district, needs 218 votes to secure the title of House Speaker. Although Republicans now enjoy a narrow majority, McCarthy faces determined resistance from members of his own party's far-right Freedom Caucus — who regard him as an ineffectual opportunist and not nearly the true-believer hard-liner they demand. As a result, McCarthy keeps coming up about 20 votes short.
Initially, McCarthy was 19 votes shy of what he needed, but in the most recent vote, the gap had grown to 21, and efforts to placate the conservative wing of his party with rule changes have not proved persuasive.
To date, no Democrats in Congress have switched sides to resolve the conflict and have consistently cast all their ballots for Hakeem Jeffries, the party's designated successor to Nancy Pelosi, who served 18 years as House leader. Even reach-across-the-aisle moderates like Carbajal — a member of the bi-partisan Problem Solvers Caucus — would have a hard time casting ballots for McCarthy, who has embraced what Democrats regard as "revenge legislation" targeting party Democratic luminaries such as Congressmember Adam Schiff. 
In the meantime, Congress has adjourned until later this Thursday at 8 p.m., when another vote will take place.
---
Support the Santa Barbara Independent through a long-term or a single contribution.
---