Drink
Cocktails to Celebrate Nathan 'Uncle Nearest' Green
Santa Barbara's Finch & Fork Honors Forgotten Man Behind Jack Daniel's for Black History Month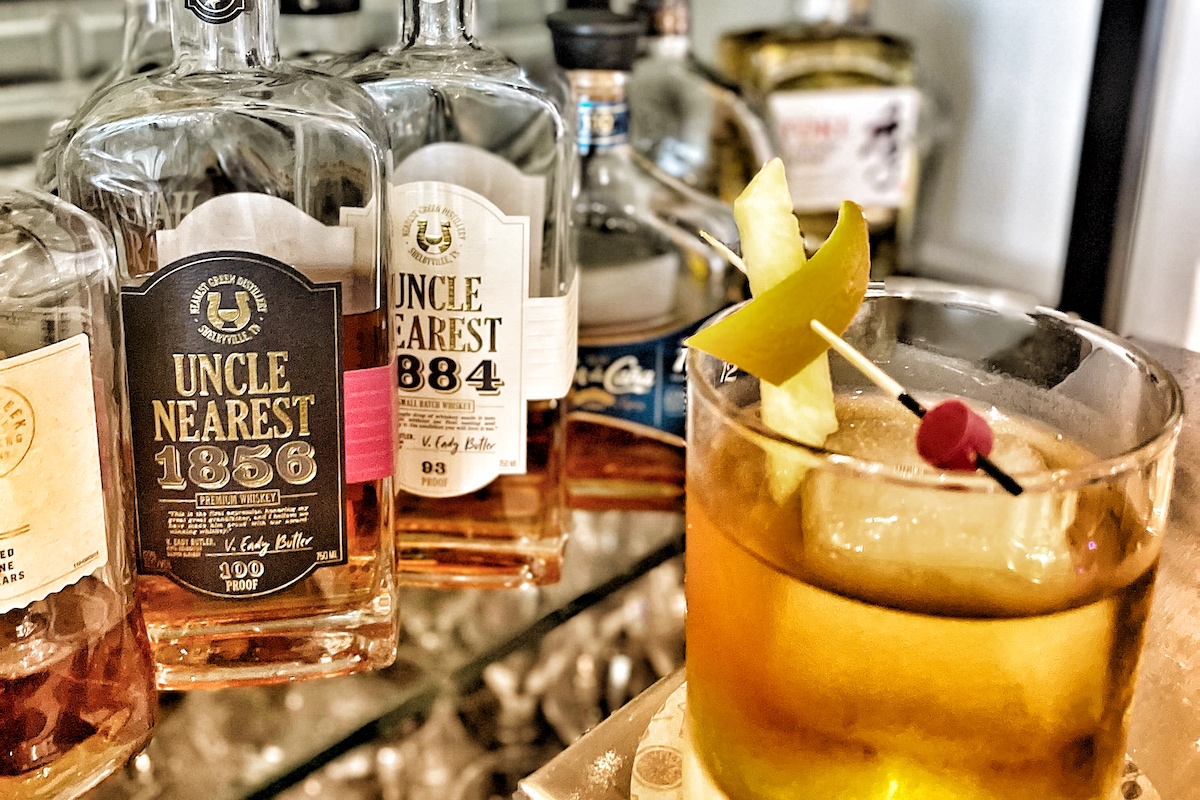 Over the generations, the critical contributions of Nathan "Nearest" Green to the global spirits industry — specifically, how he taught a boy who'd come to be known as Jack Daniel to distill whiskey in the 1850s — were nearly lost.
His story is an example of how Black history, even in the modern day, is often drowned out and ultimately forgotten unless it is vigorously protected. In this particular case, the special efforts to push Green's story of excellence to the forefront culminated in the 2017 creation of Uncle Nearest Premium Whiskey, the fastest-growing whiskey brand in American history.
From slave to free man by virtue of the Emancipation Proclamation and 13th Amendment, Green wound up in Lynchburg, Tennessee, where he filtered whiskey through the charcoal of sugar maple trees. Likely passed down from traditions in West Africa, where they traditionally filtered water through charcoal, this technique was part of what Green taught Jasper Newton, a young White boy working on the same farm. Newton, eventually known around town as "Uncle Jack," went on to become the celebrated distiller who made Jack Daniel's world-famous. Green, thanks to recent research and publicity, is now recognized as the African-American master distiller on record and considered a founding father of Tennessee whiskey.
In honor of Black History Month, the Kimpton Canary Hotel's Finch & Fork is taking part in the Uncle Nearest HBCU Old Fashioned Challenge, aiming to raise $1 million for Historically Black Colleges and Universities (HBCUs). For every Old Fashioned sold at Finch & Fork in February, the restaurant will contribute $1 to the campaign, with Uncle Nearest matching each donation across the country.
"I'm really proud to be a part of something this cool and give back to the community at large and have people in here supporting something this awesome," said Finch & Fork's lead bartender Dakota Lopez. "It's really cool to be a part of such a diverse team and be doing something of this scale."
To further celebrate the Uncle Nearest story during Black History Month, Finch & Fork is hosting a Cocktail for a Cause Masterclass focused on their four Uncle Nearest Old Fashioneds: the classic recipe as well as "Island," "Oaxacan," and "New Orleans" styles. Attendees to the class, which is Friday, February 3, from 5-7 p.m., will taste all four Uncle Nearest whiskeys to select their favorite and make a cocktail from scratch. Finch & Fork is also hosting Pura Luna Apothecary's Black-owned business workshop on February 10 and ending the month with an Uncle Nearest pairing dinner on February 24.
Finch & Fork, 31 W. Carrillo St.; (805) 884-0300; finchandforkrestaurant.com
---
Support the Santa Barbara Independent through a long-term or a single contribution.
---