Business
Santa Barbara's State Street Master Plan Enters Next Phase
'Create State' Planners Provide Progress Report to City Council; Competed Plan on Track for Approval Early 2024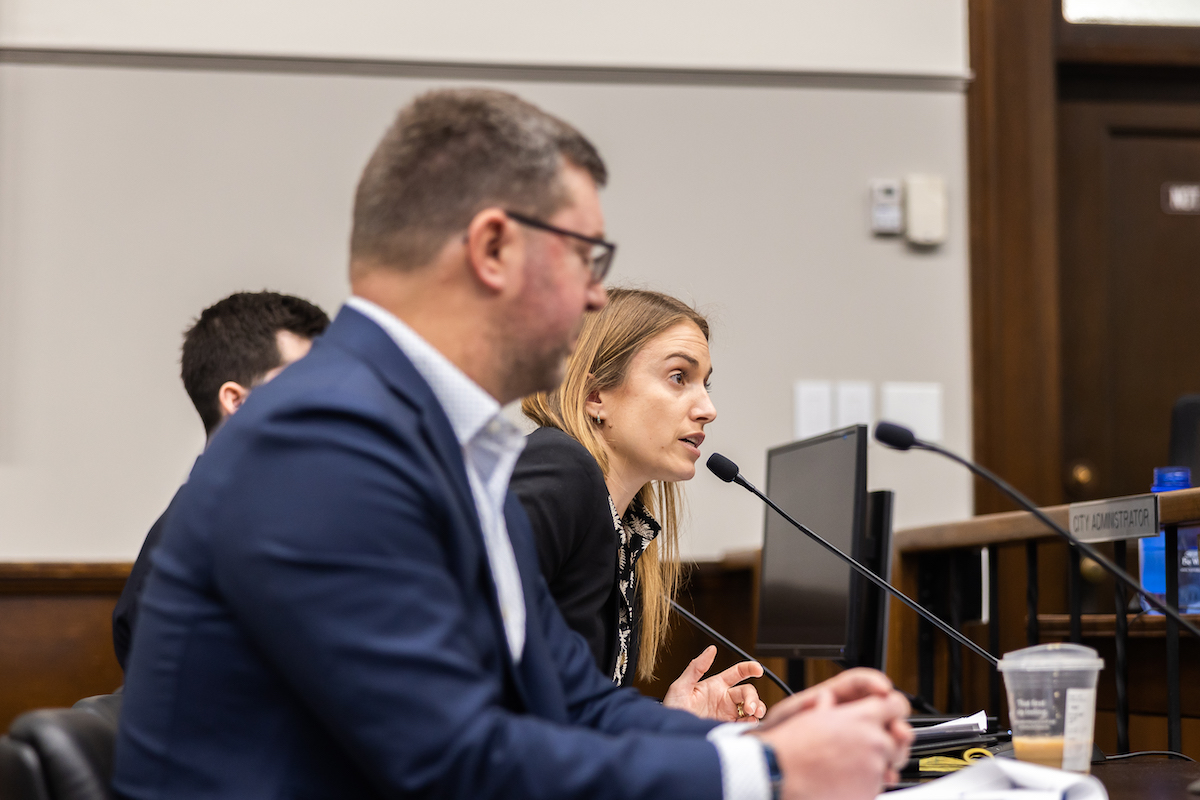 The long-awaited, long-term plan for the revitalization of downtown Santa Barbara has now moved from an outreach and vision phase to the preliminary design phase — complete with a catchy new name, Create State — according to the planning team, who provided a progress report to the City Council on Tuesday.
Many of the updates were focused on the results of a widespread public outreach campaign, which included more than 100 events and public meetings from August through December 2022 and a community survey that city staff said had the highest response rate of any project. The first phase of the project, which looked at the current conditions and took the pulse of what kind of downtown Santa Barbara locals wanted, was "the most important aspect of this project," according to State Street Master Planner Tess Harris.
"We're really thinking about restructuring a street into a community space, so really understanding what the community needs and wants are is really critical to this overall process," Harris said.
To reach out to as many people as possible, the city held multiple workshops at different times and locations, and used social media, local news, and advertising to spread the word. The result: Nearly 1,500 people attended and participated in the workshops, and more than 5,700 individuals responded to the survey.
Councilmembers commended their efforts in not only meeting with downtown visitors and business owners, but also going further into areas that are often left out of the city processes, including Our Lady of Guadalupe church on the Eastside, Foodland on the Westside, farmers' markets, and other neighborhood meetings.
Harris noted that the city also made an effort to get input from all age ranges, adding that it was important to make downtown a space for everybody to feel welcome, from ages 8 to 80.
"We thought it was really important that youth had a voice in this initial planning effort, so we reached out to every school in the Santa Barbara Unified School District," she said. The design team visited Franklin Elementary School, where more than 150 students from grades 5-8 participated.
"I'm really, really impressed with the community outreach," said Councilmember Alejandra Gutierrez, who recalled that in her time on the council she has never seen a city project be so thorough in reaching out to the community.
"I can attest that you guys actually went to the community and got the feedback," Gutierrez said, retelling the story of getting calls from Eastside residents who weren't accustomed to being asked for their opinions on city matters. "They felt like they were actually seen."
---
Sign up for Indy Today to receive fresh news from Independent.com, in your inbox, every morning.
---
The work in the first phase was a combined effort between city staff and outside contractors from MIG, a community of designers, planners, and engineers that focuses on urban design with an emphasis on the environment.
Matt Shawaker, urban design director at MIG, broke down the results of the study and surveys, giving the City Council a peek into what the community wanted as the team entered the next "urban design framework" stage. At least one thing was clear from the community survey: People like State Street closed to cars.
"Overwhelmingly, people wanted to see it closed," Shawaker said.
According to the survey, 79 percent of participants preferred the street closed to traffic, a result that Shawaker said shows the shift in how people want to use their downtown spaces. He pointed to a few other downtown areas — including Pearl Street in Boulder, Colorado, and other pedestrian-oriented downtown areas in San Luis Obispo and Greenville, South Carolina — which emphasize family space, outdoor dining, mixed uses (pedestrian and bicycles), local stores, and a combination of private investment and tax assessments as funding sources.
According to the planners, State Street is in a prime position to have a premier downtown space, with walkable blocks, historic character, and at least 16 paseos that make exploring the downtown area unique, not to mention the weather that allows for events and outdoor activities year-round
Closing the street to traffic during the pandemic allowed the city to "see what the use of outdoor space could become," Harris said, "and there was an overwhelmingly positive reaction" in the community. "Perspective has shifted. People want to experience their downtown spaces differently."
The big question that remains is what to do with the bicycle-pedestrian situation. Over the next few months, as the city takes the input from the community to draft three potential design concepts, there will likely be lots of discussion over how to come to a healthy compromise.
"We're going to have hard discussions ahead of us, and we're going to have debates and tradeoffs that we're going to need to make, but that's good planning. That's what we want to see in our community," Harris said. "We want to have that healthy debate so that we can get to the best possible solution for our downtown."
City Staff and MIG will continue with a meeting with the State Street Advisory Committee in February, followed by more community outreach in April. The team expects to have three design concepts around May, and the city should be on track to select a preferred design by August. After that, the city will have a public draft prepared in the fall, and council will be on track to approve a final design early 2024.
For up-to-date information on the Create State plan, visit the State Street Master Plan page on the city website.
---
Support the Santa Barbara Independent through a long-term or a single contribution.
---