Letters
Crosby, Stills, Nash & Young at the Arlington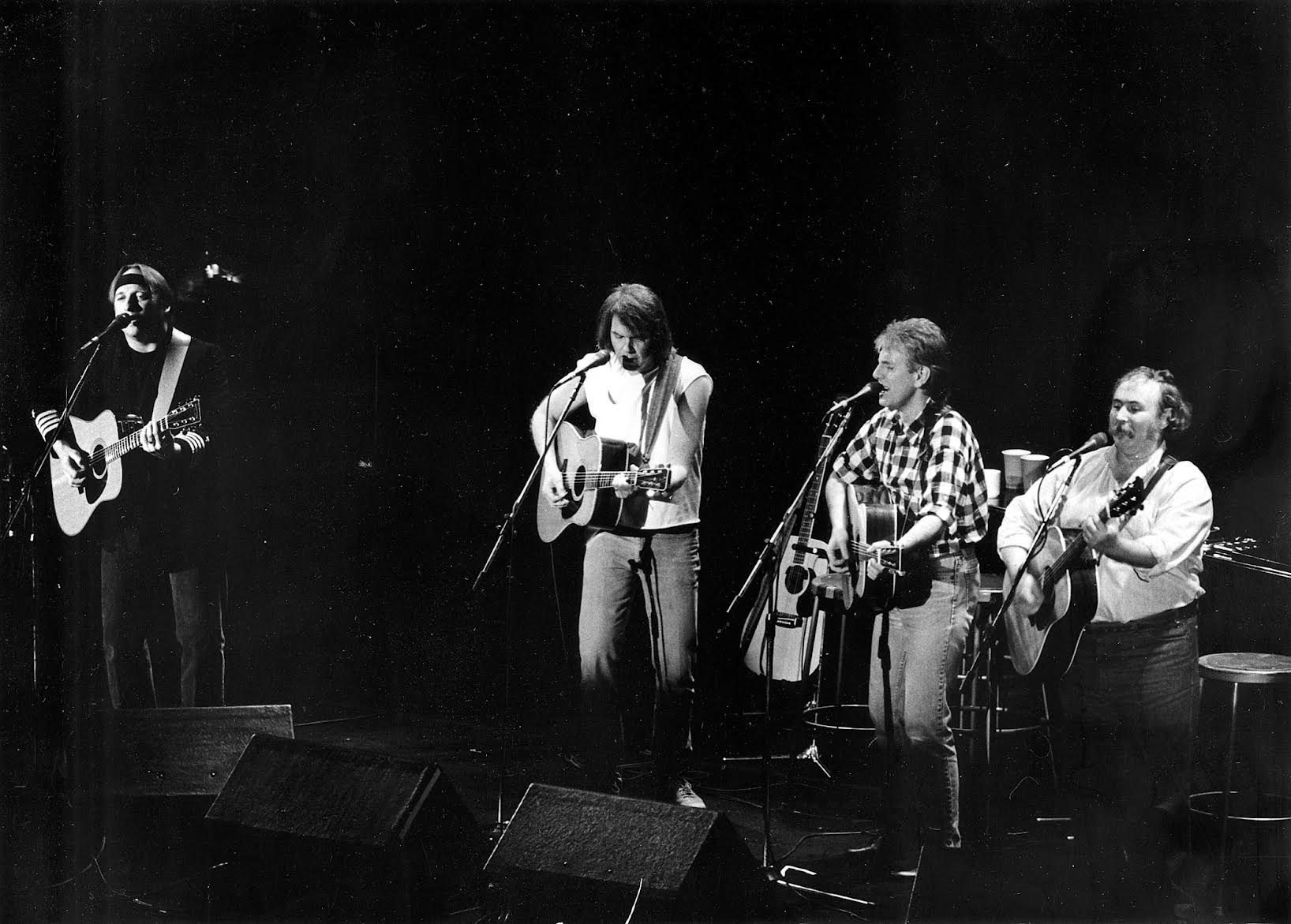 This is remarkable. Two world-class performers, Anita Pointer and David Crosby, both whom I photographed at Santa Barbara's Arlington Theatre in the 1980s, died within about a week of each other. The story of the Crosby photograph is quite interesting.
During my 13-year marriage, my wife, Nancy Moore, was the director of the historic Lobero Theatre in Santa Barbara. Accordingly, we got to enjoy a great wealth of amazing live performance.
In 1987, Nancy and I accompanied our friends, longtime Ojai residents Ron Segal and Michelle Herzel, to a show at the Lobero. Performing was the Johnny Otis Show, featuring the multi-faceted man who brought us "Willie and the Hand Jive," as well as discovering Willie "Big Mama" Thornton and Etta James. It was a brilliant performance, featuring many musicians I would see again sometime later when my brother, David, and our friend Dan Bryant, traveled to L.A. one Sunday to see Johnny preach at his Landmark Community Church.
Following the concert, we were headed home when we saw the marquee at the Arlington touting the appearance, that evening, of CSNY. This concert was produced by the dynamic Santa Barbara presenter Steven Cloud, who was a good friend and frequent collaborator of Nancy's. She suggested that she see if she could find Steven and see if there was anything he could do for us in regard to this event.
Indeed, Steven got us into the concert, seated in one of the small upper-level boxes at the front of the Arlington, where we enjoyed the second half of our double feature, watching Crosby, Stills, Nash and Young perform a benefit for Greenpeace.
Several years later, we got to watch from this same vantage point to see Jackson Browne perform a benefit for the Legal Defense Center of Santa Barbara, of which I was a board member. But that's another story.