Announcement
Save the Date for Future 2023 Beautify Goleta Events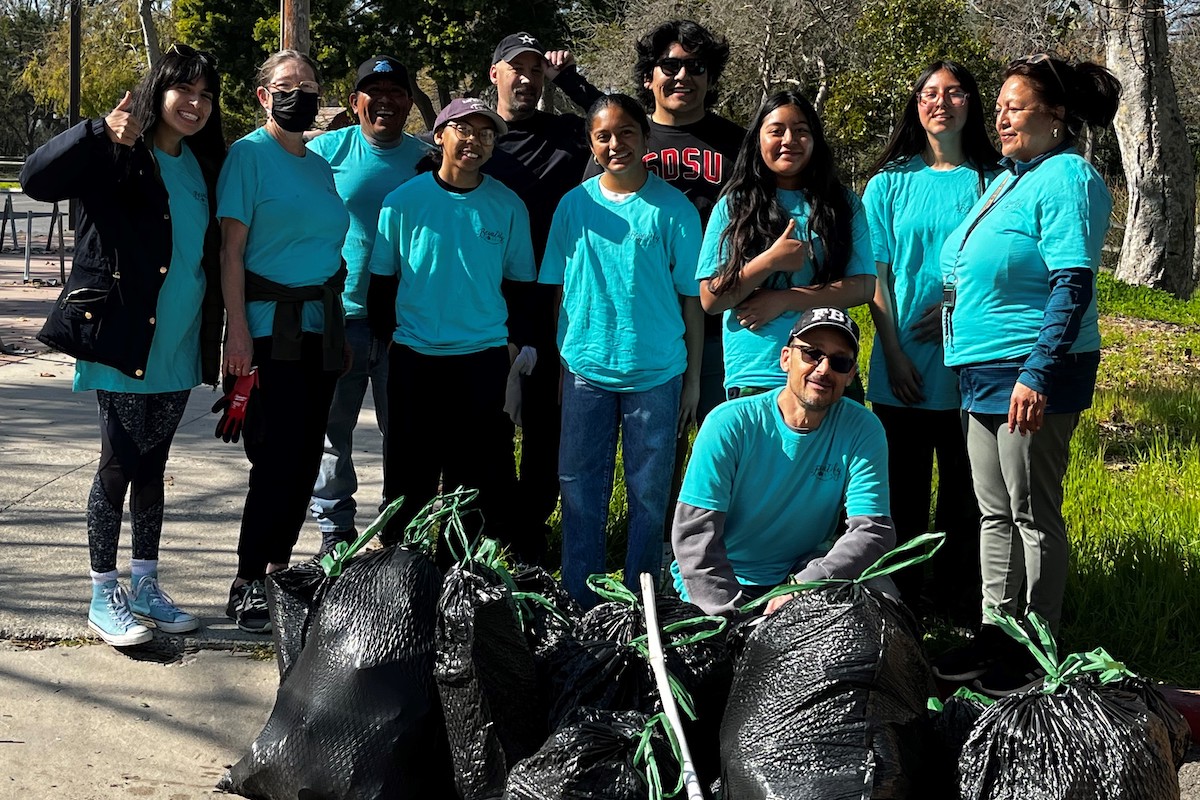 ---
Press releases are posted on Independent.com as a free community service.
---
GOLETA, CA, January 31, 2023 – The City of Goleta is pleased to report that a record amount of trash was collected at the first Beautify Goleta event of the year. Between the Self-Guided cleanup and Bulky Item Drop Off this past Saturday, January 28, 2023, more than 15,000 pound of trash was collected.
For the self-guided cleanup, 27 volunteers collected 672 pounds of trash! Volunteers collected a wide range of items including bottles, cans, bottle caps, cigarette buttes, plastic bags, straws, wrappers, and take out containers. Additionally, some volunteers collected other items including multiple abandoned lobster traps, broken umbrellas, and tires.
Equally exciting, for our first Bulky Items Drop Off event this year in the City Hall Rear Parking Lot, the community broke previous event records for total weight collected. On Saturday there were 37 vehicle drop offs, and as a result, 14,967 pounds of bulky items were collected! Theprevious record at Beautify Goleta event was 7,966 pounds collected.
Thank you to our partners at MarBorg Industries, Big Green Cleaning, and the Caltrans Clean California program for their ongoing support.
Save The Dates:
The City is thrilled with the turnout for the first Beautify Goleta event of 2023, and hopes you'll mark the following dates on your calendar for the rest of the year. We hope you can get out and participate to help keep Goleta clean and beautiful!
March 25, 2023 "Spring Into Action"
April 22, 2023 "Earth Day"
July 22, 2023 "Put A Smile On Your Place"
September 23, 2023 "Coastal Cleanup Day"
Call For Captains:
The City is excited to bring back captain led cleanup sites for our March 25th event, and the remaining events for 2023. Captains can be clubs, businesses, community groups, or individuals that help keep a group of volunteers organized on event day. Captains are an essential part of Beautify Goleta and a great opportunity to highlight your group as Captains are regularly recognized in City press releases, the Monarch Press, and other social media campaigns. Please email us about being a Captain today! EnvironmentalServices@CityOfGoleta.org
Learn more about Beautify Goleta at www.CityofGoleta.org/BeautifyGoleta.