Simply 805
Learning One Another's Language
Relating to Those Closest to Us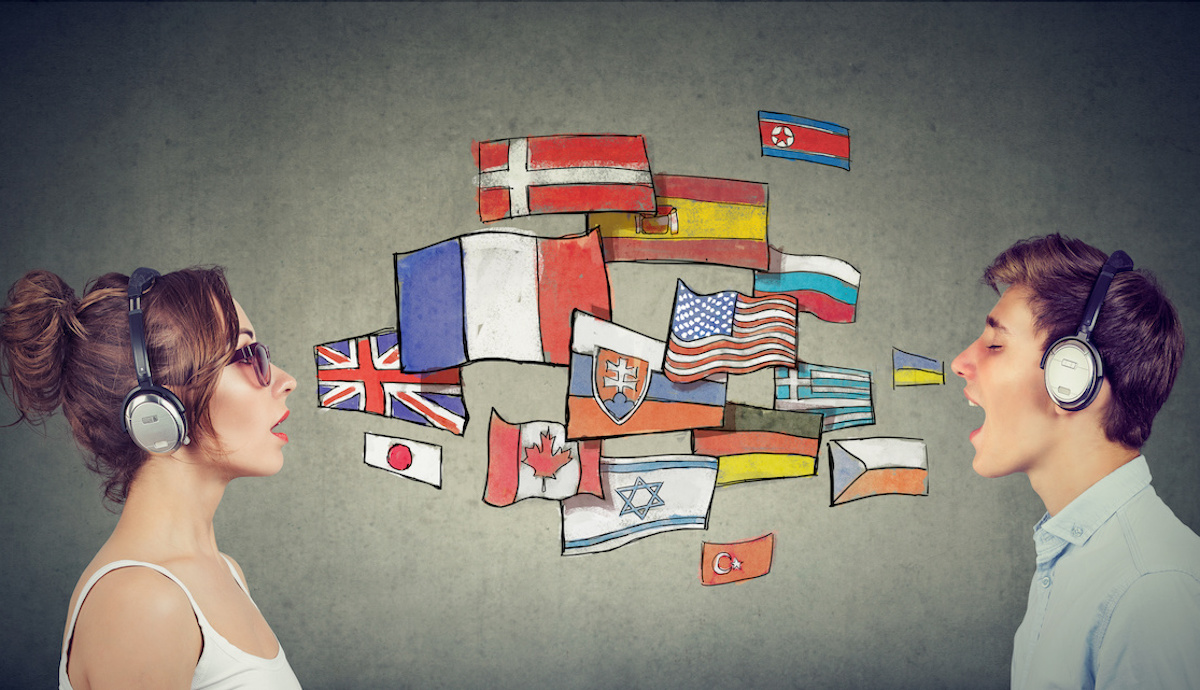 In this month of love, let's focus on something near and dear to my heart: relationships! I've been blessed to have one solid love relationship for almost 19 years with my wonderful hubby, Steve. One of the things that changed us for the better was when we learned what each other's love languages are.
If you are new to the five love languages, here's a primer: The five love languages describe different ways of expressing and receiving love: words of affirmation, quality time, receiving gifts, acts of service, and physical touch. Not everyone communicates love in the same way, and likewise, people have different ways they prefer to receive love. Awareness of the love languages can help us better understand the tangible ways in which we feel loved and seen by others. The concept of love languages was developed by Gary Chapman, PhD, in his book The 5 Love Languages: The Secret to Love That Lasts. He describes these five unique styles of communicating love, categories he distilled from his experience in marriage counseling and linguistics. It's a solid way to learn and grow with your partner and in your relationship.
Another love language type assessment that I use with clients and teams and in my personal relationships is StrengthsFinder. The CliftonStrengths assessment was created by educational psychologist Donald Clifton through the Gallup Organization. He wanted to identify the strengths that made top performers stand out. The purpose of the CliftonStrengths assessment — going beyond just learning about your strengths and taking action — is to develop your full potential. This assessment has become a cornerstone of my coaching practice.
The assessment focuses on what you are good at, which is a bit counterintuitive to how we normally think about growth and development. Many people believe that to improve, they need to work on their weaknesses. The Strengths assessment takes the opposite approach — teaching us to focus on and build our strengths. It provides the self-awareness to know what you're good at and how to leverage your strengths. There are 34 strengths, and most people use their top 10 naturally every day. The key is to know more about them so that instead of them managing you, you get to aim them so that you can claim some awesome victories. Confidence is catapulted when we understand what we are best at and can then use that in our personal and professional relationships.
How does this relate to love and productivity? When people understand their co-workers, life partners, and families, they can communicate and interact in ways that feels more validating and ultimately are more productive. For instance, when I learned that Steve's number-one strength was positivity, it helped me move past my irritation that he greets me with sunshine and rainbows every morning. I was able to accept and appreciate him for bringing sun into my life, even if I don't want it at times. I have seen couples come to understand and value one another with more capacity once they know their significant others' strengths. Think of how valuable it is to learn your managers' or your employees' top strengths. You'll be able to speak a language that they'll relate to, connect more dots that they'll be able to see, and appreciate the differences that they bring to your life, team, or family.
This assessment has been a game changer for me in many areas of my life — and during this time of year when we strive to share and show love for one another, I want to challenge you to go deep with your partner and learn more about how they operate and what makes them tick. It is through understanding that we can grow our empathy and compassion for others, and nothing makes the world go 'round more than these two things. You can find information about strengths online by doing a simple google search or send me an email; I'm happy to share.
My top five are Discipline, Responsibility, Input, Relator, and Developer. Steve's are Positivity, Positivity, Positivity, Positivity, and Positivity. Here's to learning about each other and how you can be your best … together.
---
Sara Caputo transforms how individuals, teams, and small businesses navigate workflow and increase workplace efficiency. Her work has been featured in Working Women, Success, and Forbes, as well as other national and regional publications. She can be reached at sara@saracaputoconsulting.com.
---
Support the Santa Barbara Independent through a long-term or a single contribution.
---