Housing
Will Santa Barbara County Endorse Building on Farmland?
NIMBYs, Local Government, and CEQA in Crosshairs of State Laws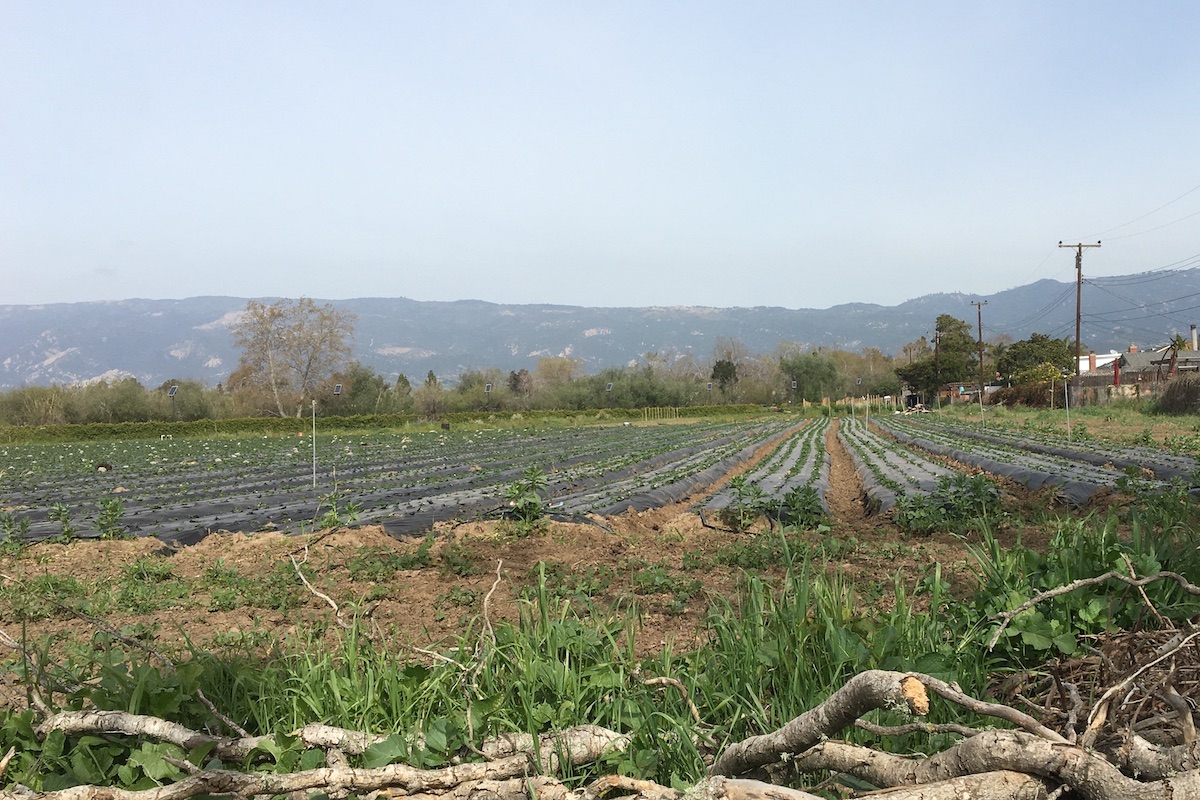 Short by an estimated two million affordable homes, California is leaning hard on all its counties and cities to find the real estate on which to build them. Ideally, homes are found near jobs, which for Santa Barbara County means along the south coast. As the county searches for land to hold 4,142 units of new housing in the coastal zone, it has proposed more than 5,000 units on farmland next to Goleta. "This is not responsible planning," Goleta Councilmember Kyle Richards objected at a county forum last week.
Mayor Paula Perotte called the potential for significant development on agricultural and open space "troubling" and told the Independent the city faced traffic and other impacts from a county process that lacked transparency and public outreach. "The state has put us all in this predicament, and I understand the difficulties we are all having," Perotte said, "but we at the city are really alarmed and deeply concerned by the county's process in this whole Housing Element."
The City of Goleta, which put forward 1,837 new units of housing, approved its Housing Element on time, while the County of Santa Barbara has missed the February 15 deadline. But by no means is the county disregarding the state-mandated plan. The housing crisis is one that strikes close to home for County Planning Director Lisa Plowman.
Her department was recently recruiting for 16 positions, and among the missing is an electrical inspector — an essential role in the building process. They'd found a good candidate from Bakersfield, but then he tried to find a home. "He was looking in Lompoc and Santa Maria, and he said they were too expensive," Plowman said. "He didn't take the job. And the electrical inspector we do have commutes from Camarillo." That's an hour's drive from downtown Santa Barbara on a good day.
"Commuting isn't just about the toll it takes on the individual and their community. It takes a toll on the environment. You have to remember that the cars on the road are emitting greenhouse gases and contributing to climate change," said Plowman, who spent 13 years in the private sector working with firms that designed affordable housing. "It's very important to build homes that employees can afford close to the place where they work."
In the midst of the brewing land war, housing consultant Frank Thompson lit a small flame that might shine some light on a solution. Thompson has worked on affordable housing projects since 1976 and can cite square footage and government codes as easily as most of us recite the alphabet. What he saw was an opportunity for up to 120 units per acre at a retail site like Magnolia Shopping Center — nine acres in the county, close to the border with Goleta, and already an urban area.
"Look at El Carrillo," Thompson said, when a reporter wondered if the community would stand for such density. "You'll never even notice it, there at Carrillo and Castillo streets, but it's 62 studios on a half-acre," he continued. "Forty-five percent of the unhoused are single people, and studios and one-bedrooms are fine. You can stack a lot of studios per acre."
Next door to El Carrillo is Casa de Las Fuentes, 42 units for downtown workers on three-quarters of an acre. Both were built and are managed by the Housing Authority of the City of Santa Barbara and received awards for safe, affordable, quality housing.
Thompson cited Assembly Bill 2011, sponsored by Buffy Wicks of Oakland last year. AB 2011 paves the way for homes at strip malls and big retail sites on major corridors, with density bonuses to attract builders.
"A number of state laws make affordable development a by-right approval," he explained, taking away local government's ability to say no. "For the past 30 years, almost every apartment project was discretionary," Thompson said. "It was always, 'Change this; change that,' through three levels of review. There was a substantial risk you couldn't get the project you wanted."
---
Sign up for Indy Today to receive fresh news from Independent.com, in your inbox, every morning.
---
Santa Barbara has two housing authorities — at the city and the county — and they've built multi-story homes for veterans, the elderly, homeless individuals, and low-income households for decades, relying on grants, tax incentives, and government and nonprofit funding. Their staff know the local rules, and the community mindset, and work within the boundaries, putting up buildings with remarkable speed, but they must still raise millions of dollars for each building. California's redevelopment agencies were the source for many of those dollars, but they dissolved in 2012, their funds going to education. Real estate recording fees and ballot measures at the state level have raised hundreds of millions, but they've not been enough. At last week's hearing, supervisors Laura Capps and Joan Hartmann asked the planning staff to analyze increased transfer taxes on "mansion" sales and a vacancy tax, to put toward affordable housing.
To cut the long years to get permits, state legislators attacked the increased costs of development due to NIMBY neighbors and obstructive local governments. The laws focused on apartments or multifamily dwellings and on streamlining the permit process. One strategy was to make these projects exempt from the California Environmental Quality Act, often used to block or delay development, and another was to eliminate any subjective discretionary review.
For decades, cities and counties just gave the Housing Element exercise lip service. Some still do. According to SiliconValley.com, the city of Orinda, just east of Berkeley, revised its Housing Element after social media posts ridiculed the city's proposed housing parcels — one was only one foot wide.
Orinda's is a dangerous track to take, give that the state Housing and Community Development Department is much more frisky in wanting certainty that homes will be built. Penalties for being out of compliance include the loss of access to state and federal grants, as well as a previously little-known rule called the builder's remedy. That workaround — which allows a developer to apply for a permit that includes 20 percent lower-income units and requires a jurisdiction to approve it under the state rules — bubbled upward into the public eye after a developer forced it on Santa Monica, whose Housing Element was late.
Since then, about 15 developments have applied for builder's remedy permits, 12 in the Bay Area, according to Yes in My Backyard (YIMBY). The activist group has tracked these cases, and it's also threatened to file a lawsuit against Santa Barbara County. YIMBY seeks to enforce a law that prohibits the county from denying very-low-income to moderate-income housing projects while its Housing Element is in limbo.
What that limbo means is a question untested by the courts. During an interview with CalMatters, Chris Elmendorf, a UC Davis law professor, said the builder's remedy law was "incredibly poorly drafted," and he thought those projects could be challenged in the courts by either the cities or the neighbors who didn't want to see a 15-floor tower go up.
The builder's remedy has never applied to agricultural lands, which are also protected in the new housing laws by some boilerplate language, said a spokesperson for State Senator Scott Wiener of San Francisco, who has authored many of the housing laws. The law YIMBY has sued under — Government Code Section 65589.5 — also states: "Furthermore, it is the policy of the state that development should be guided away from prime agricultural lands; therefore, in implementing this section, local jurisdictions should encourage, to the maximum extent practicable, in filling existing urban areas."
That proviso lies at the heart of the conflict between Goleta and the county. In addition to Kyle Richards, two other Goleta councilmembers spoke at the forum, asking why the county had abandoned its ag-land principles and ignored infill areas. Further, one of the four partners at San Marcos Growers, who has lived there for 37 years, disagrees with the idea of putting 971 units at the wholesale nursery on Hollister Avenue. He told the county the death of the nursery would "change quality of life in the eastern Goleta Valley" and exchange open space for traffic.
In AB 2011, Wicks lists six or seven ways to accomplish turning office, retail, and parking space into affordable housing, Thompson said. And state bonus densities would increase the number of units by 50 percent, for instance, if a project were 87 percent market-rate housing, and 13 percent for extremely and very low-income households. This created incentives for builders — and the prevailing wage requirement was an incentive for workers — and penciled out to the equivalent of a high-end commercial project, Thompson said. For existing tenants, the law requires relocation benefits; it also requires neighborhood retail to occupy the ground floor.
Will that fix the county or Goleta's dilemma? Not entirely, but it's a way forward. Plowman said she hoped the controversy would bring landowners to step forward and offer to join the effort to save agricultural lands. And it can only help that the Census reported a 500,000-person decline in California's population since April 2020.