Community
Montecito Firehouse Catches Fire
Fireplace Lights Up Wall Around It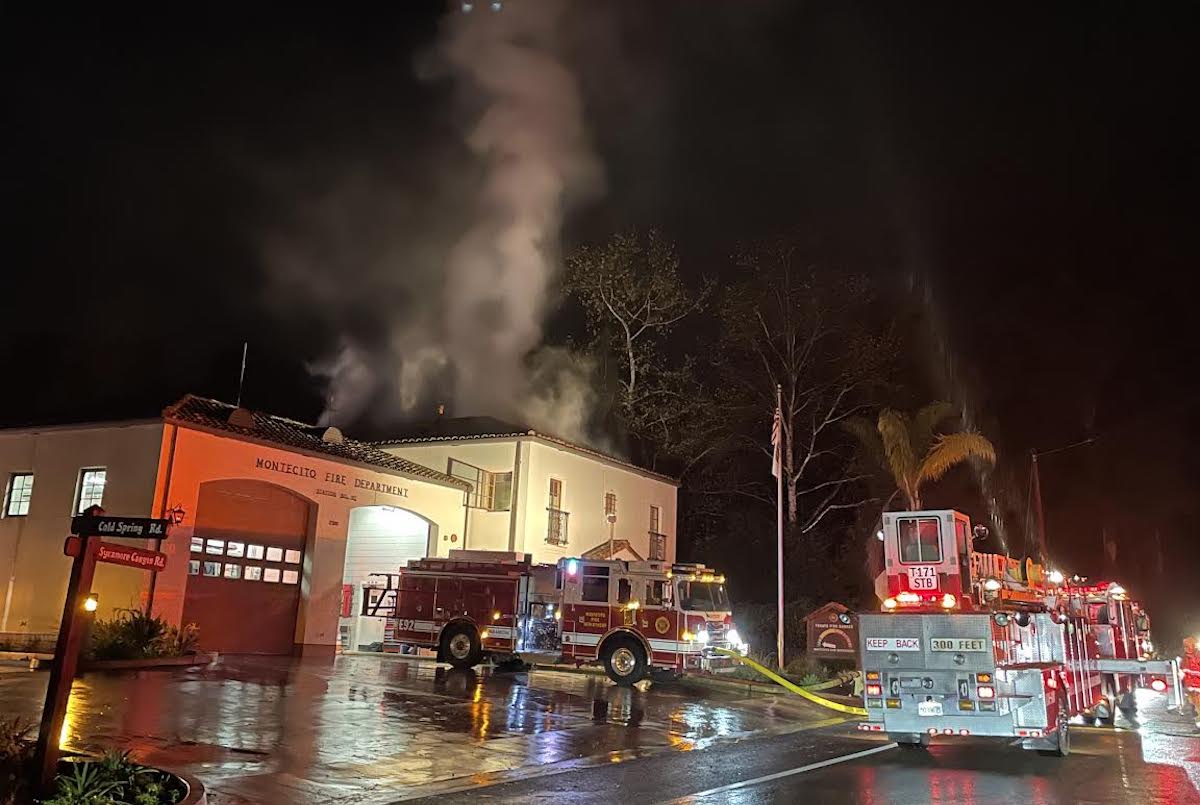 The temperature was dropping into the low forties on a rainy Saturday when firefighters at the Sycamore Canyon Road station house noticed an unusual smell of smoke around 7:20 p.m. The first and second floors of Montecito Fire Station 92 were filling with light smoke, and after calling in a first-alarm structure fire on February 25, the resident crew and about 40 firefighters from Santa Barbara city and county and Carpinteria-Summerland brought it under control.
The first-floor fireplace in the structure, which was built in 2003, had apparently allowed the flames into the wall, where they traveled to the second floor and the attic. Damage from cutting the walls open to extinguish the fire included the dayroom, an upstairs bedroom and bathroom, the attic, and the chimney.
A mobile home was brought in temporarily so that the station house would remain in full operation while under reconstruction. Montecito Fire extended their thanks to Anthony Borgatello and All Clean Emergency Services for bringing the temporary quarters quickly.
Correction: An earlier version of this story included an incorrect date for the fire. It occurred on Saturday, February 25.
Credit: Google Maps; Montecito Fire Protection District