Announcement
Princess and Pirate Weekend at the Santa Barbara Zoo!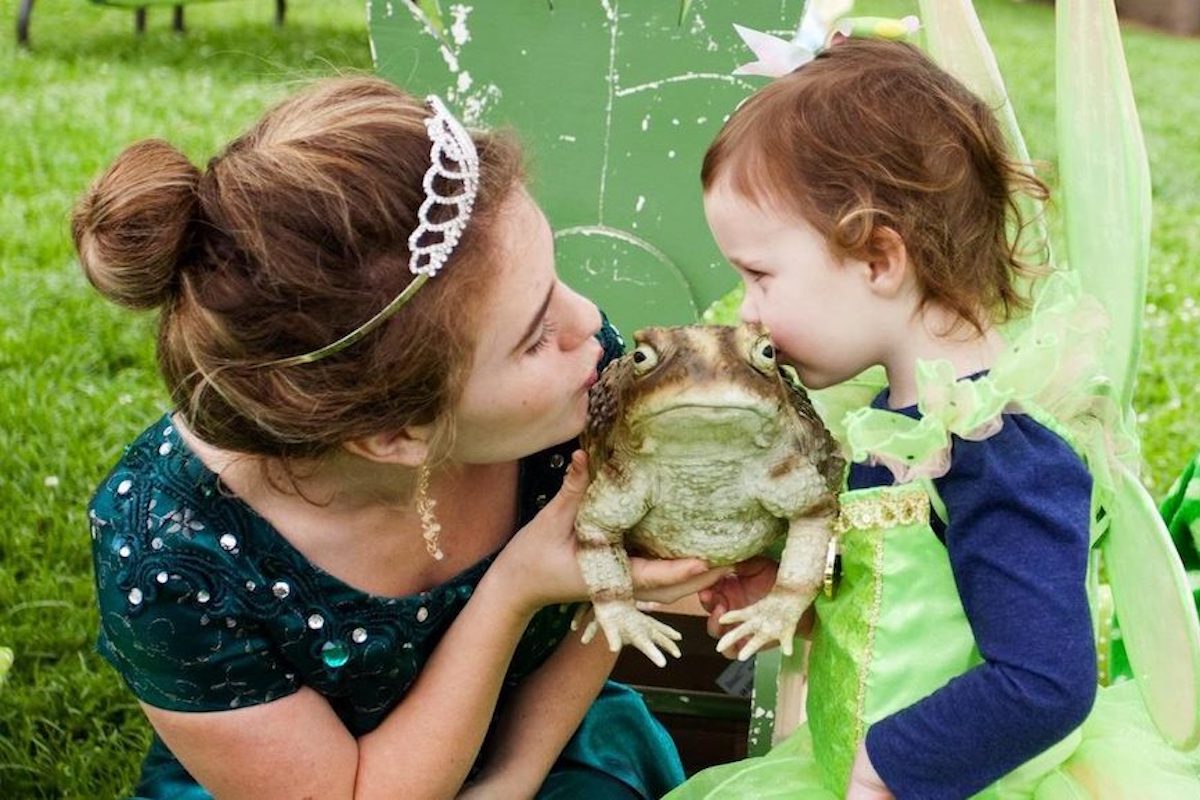 ---
Press releases are posted on Independent.com as a free community service.
---
Santa Barbara, CA – The Santa Barbara Zoo invites the community to Princess and Pirate Weekend, on Saturday, March 4, and Sunday, March 5, from 10:00 a.m. to 3:00 p.m. (Zoo Members can enjoy early admission at 9:00 a.m.). Children are invited to dress up as their favorite princess, pirate, or any costume they choose! 
Princess and Pirate Weekend is fun for the whole community, and an opportunity to learn more about frog and toad conservation. Guests will enjoy meet-and-greets with fairytale characters, photo opportunities, special frog-inspired crafts and activities, animal encounters, and more, all with a fun fairytale-inspired theme!
Frogs and toads in the wild face major threats, and up to one-third of the world's amphibian species are in danger of extinction. Frogs and toads play an important role as both prey and predator in wetland ecosystems and are considered indicators of the health of their environments. But many previously abundant frog and toad populations have declined dramatically in the United States and around the world. The Santa Barbara Zoo is part of FrogWatch USA, a national "citizen science" effort to identify and count frogs and toads. The information gathered is entered into an online database from all FrogWatch chapters over the past 15 years – and may ultimately lead to practical and workable ways to stop amphibian decline. Learn more about how to get involved by clicking here.
Princess and Pirate Weekend is free with Zoo admission or Membership. Online reservations are still required to visit the Zoo, click here to reserve. For more information please call (805) 962-5339 or visit www.sbzoo.org.
About Frog & Amphibian Conservation
Worldwide, estimates are that at least one-third of known amphibian species are threatened with extinction, a rate higher than that of birds or mammals. While the major culprits historically have been habitat loss and destruction, the main challenge today is the rapidly dispersing infectious fungal disease chytridiomycosis, which is causing population and species extinctions at an alarming rate.
AZA-accredited zoos and aquariums are committed to ensuring the survival of all amphibian species and are already an active force in amphibian conservation. For more information, visit www.aza.org/amphibian-conservation/.
About the Santa Barbara Zoo
The Santa Barbara Zoo is open daily from 9 a.m. for members and 9:30 a.m. for general admission until 5 p.m.; general admission is $19.95 for adults, $14.95 for children 2-12, and free for children under 2. Parking is $11. The Santa Barbara Zoo is accredited by the Association of Zoos and Aquariums (AZA). AZA zoos are dedicated to providing excellent care for animals, a great visitor experience, and a better future for all living things. With its more than 200 accredited members, AZA is a leader in global wildlife conservation and is the public's link to helping animals in their native habitats. Visit www.sbzoo.org.