Sports
UCSB Women's Basketball Suffers 80-59 Loss to UC Davis in Final Home Game of the Season
Gauchos Had No Answer for the Hot-Shooting Aggies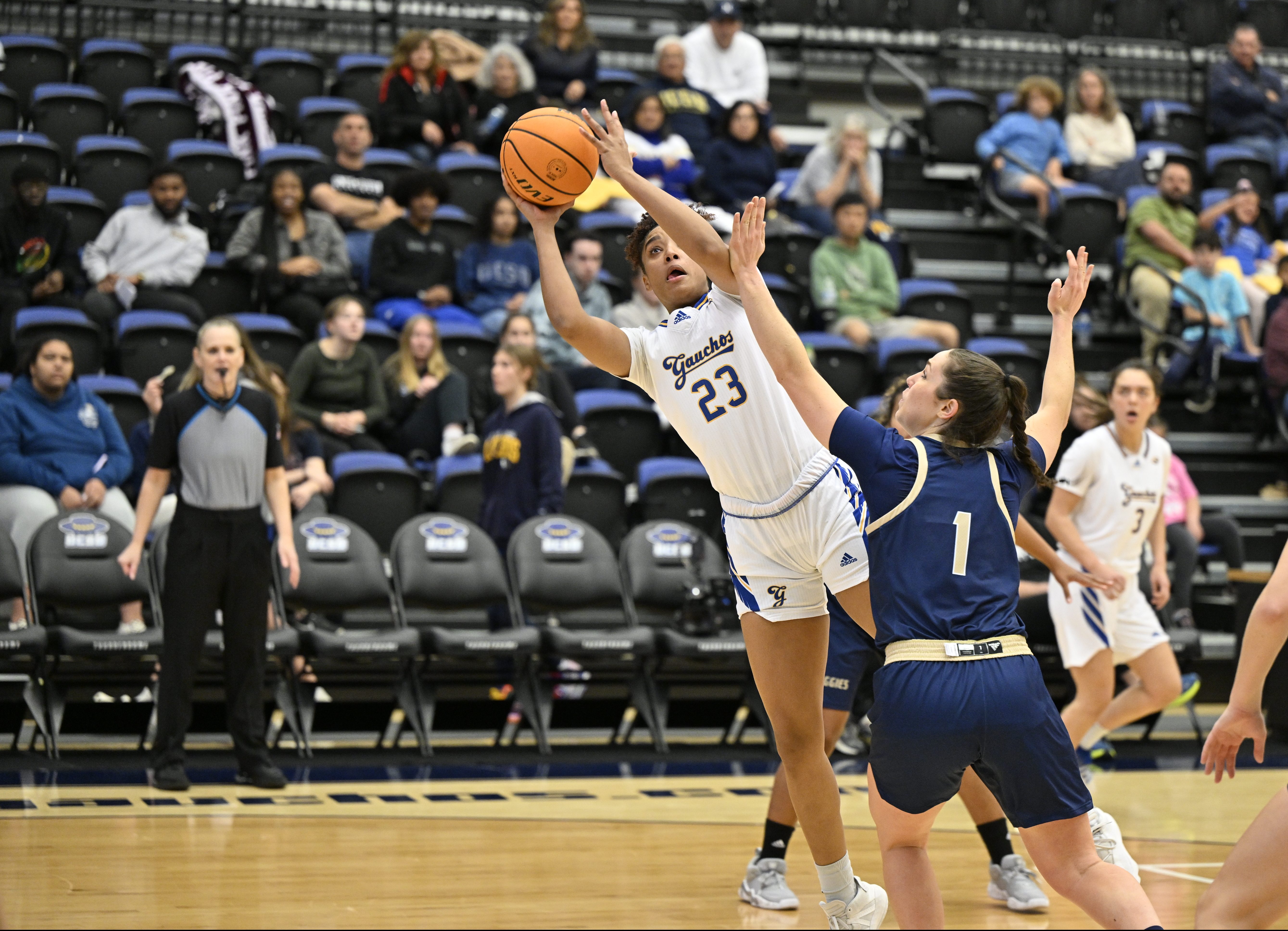 In the final home game of the regular season, the UCSB women's basketball team suffered its most lopsided defeat.
The Gauchos fell behind early and never recovered as visiting UC Davis cruised to an 80-59 victory on Thursday night at the Thunderdome.
UC Davis shot nearly 60-percent from the field and 50-percent from three-point range. Four Aggies scored in double figures led by Gray Campbell, who scored 13 points on six-for-six shooting.
UCSB was led offensively by Alexis Tucker and Callie Cooper, who finished with 13 and 11 points respectively, but the Gauchos struggled mightily to make shots and converted just shy of 30-percent of their field goal attempts.
One game remains on the Gauchos regular season schedule at Hawaii on Saturday beginning at 9 p.m. PDT.
UCSB (19-9 overall, 12-7 Big West) and Hawaii (14-14 overall,12-7 Big West) are currently tied for third place in the conference standings with the Big West Conference Tournament beginning on Tuesday, in Henderson, Nevada at Dollar Loan Center.