Music
Review | ALO's Tour d'Amour at Santa Barbara's SOhO
The Party-Jam-Band can Still Bring it Home 25 Years Later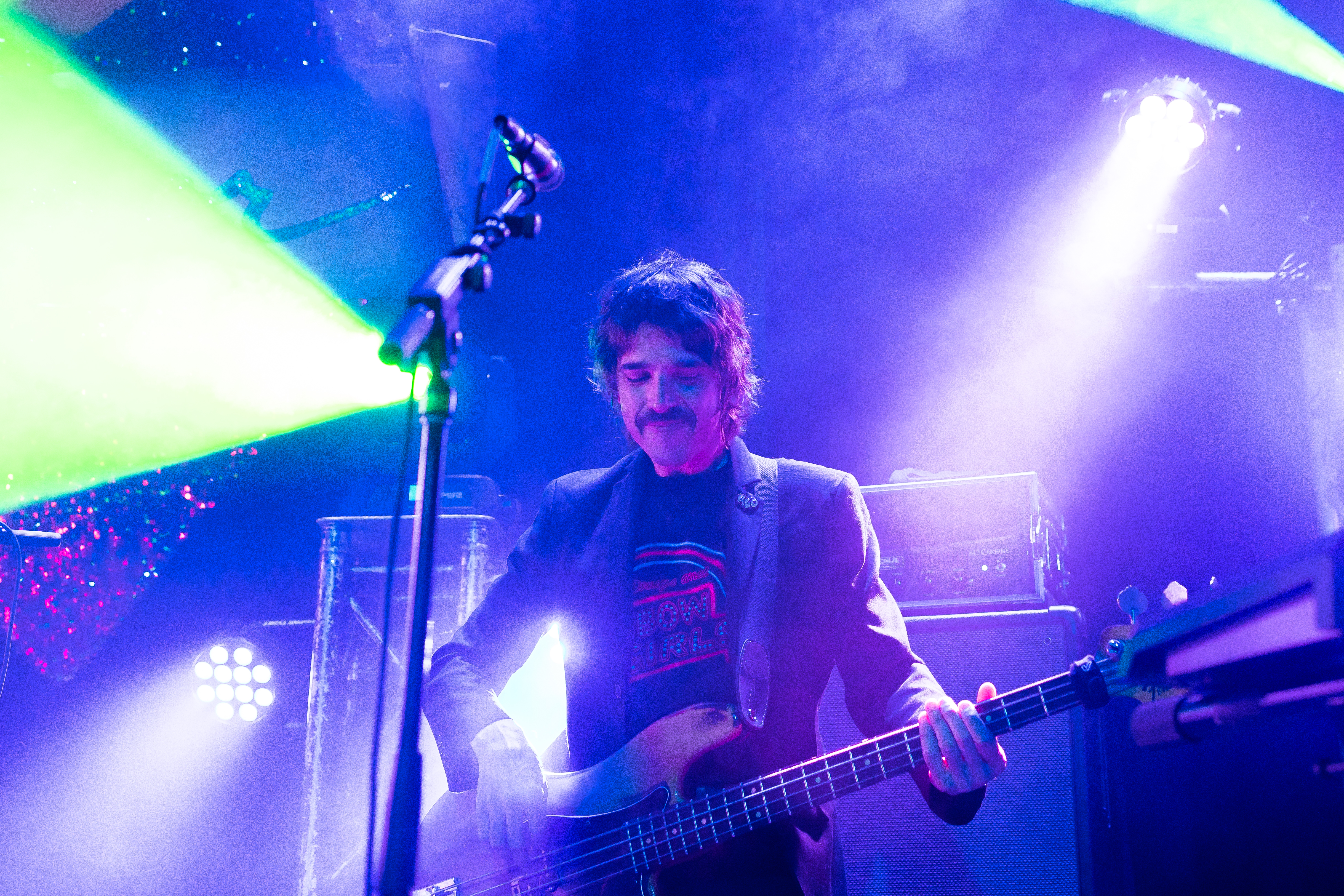 Times have changed since the old days when ALO (aka "Animal Liberation Orchestra") was best known as an Isla Vista jam-rock-party-band. For one thing, last week's show was easily the most packed, sold-out crowd I've seen at SOhO in recent memory. And even though they were kinda serious when they quipped, "We're gonna give you your babysitter's money's worth tonight" to the mostly 40-something crowd — it really does take a lot to get this crowd out of the house till late on a school night these days. But ALO can still deliver the fun, especially for a nostalgic crowd whose connections to the band are longstanding and deep-rooted.
I was once again struck by how generously and smoothly lead singer/pianist Zach Gill is able to modulate his energy from the hyper charisma of his solo gigs, to companionably playing the keys as part of fellow Gaucho Jack Johnson's mellow band vibe, and ramping it up yet again as part of ALO, the "we're here to party" group he first founded with fellow band members Dan "Lebo" Lebowitz (guitar, vocals), and Steve Adams (bass, vocals) when they were high school kids in the Bay Area. (Drummer/vocalist Ezra Lipp is now playing with them as well.)
Just a few days into their annual Tour d'Amour (this is edition 16 of their love-themed tour) and a celebration of their 25-year anniversary, as well as the release of their ninth studio album, Silver Saturdays, they hit SOhO with a vengeance, playing familiar favorites like the "Wasting Time (Isla Vista Song)," and "The Party (I'm Sorry I Missed)," and new songs like "Sparrow," and "HOt Damn" from the new album.
Opening band the Rainbow Girls — I'd never heard them before that night, but their awesome close harmonies sent me down a multi-colored, highly entertaining YouTube rabbit hole the next day — joined ALO for what was one of the high-energy highlights of the evening, a full blast jam band version of Britney Spears's "Hit Me Baby One More Time." We most definitely got the babysitter's money's worth on that one — and really the entire show was well worth staying up late for.
Dan "Lebo" Lebowitz of ALO at SOhO on March 16, 2023. | Photo: Ingrid Bostrom

Ezra Lipp of ALO at SOhO on March 16, 2023. | Photo: Ingrid Bostrom

Steve Adams of ALO at SOhO on March 16, 2023. | Photo: Ingrid Bostrom

Dan "Lebo" Lebowitz of ALO at SOhO on March 16, 2023. | Photo: Ingrid Bostrom

Steve Adams of ALO at SOhO on March 16, 2023. | Photo: Ingrid Bostrom

Zach Gill of ALO at SOhO on March 16, 2023. | Photo: Ingrid Bostrom

Dan "Lebo" Lebowitz of ALO at SOhO on March 16, 2023. | Photo: Ingrid Bostrom

Steve Adams of ALO at SOhO on March 16, 2023. | Photo: Ingrid Bostrom

Dan "Lebo" Lebowitz of ALO at SOhO on March 16, 2023. | Photo: Ingrid Bostrom