Music
Seven Steps to Wynton, at Santa Barbara's Granada Theatre
Wynton Marsalis Returns in Septet Context, Rather than Typical Big-Band Form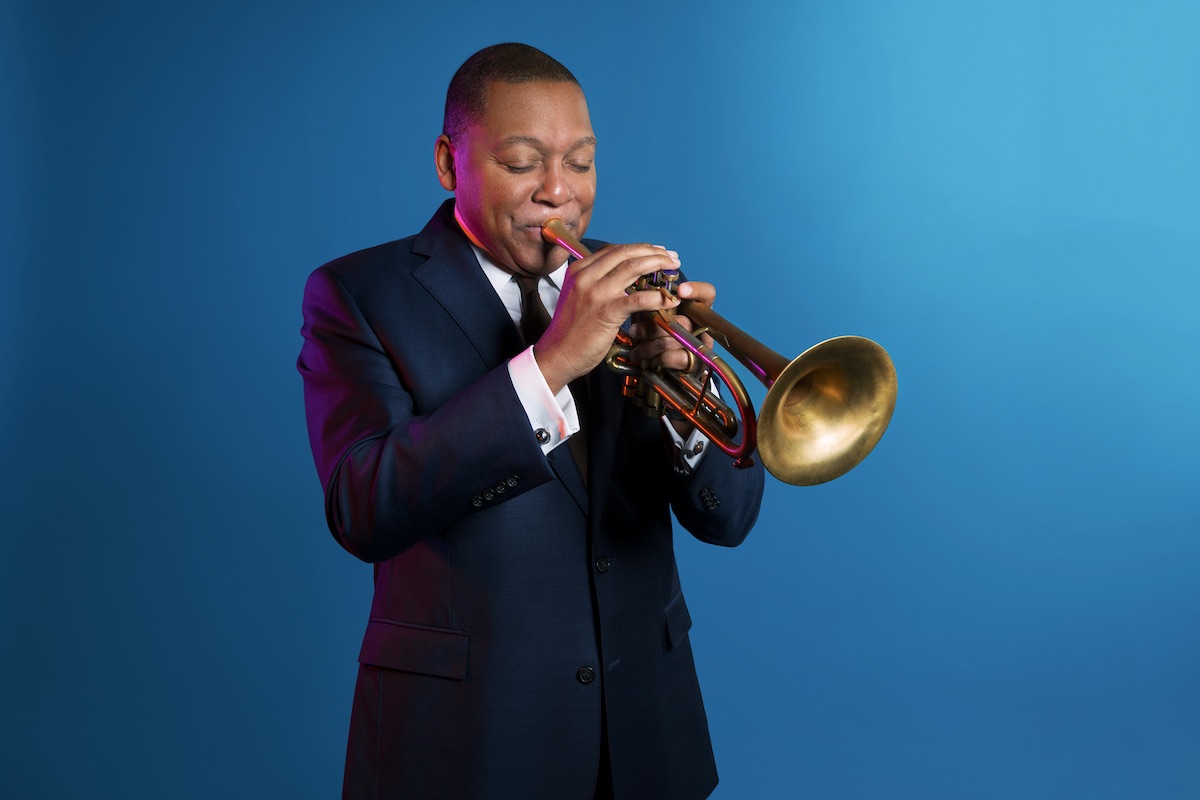 For many years now, Santa Barbara's concert calendar of world-class touring artists has featured famed Wynton Marsalis, as a premier trumpeter and fearless leader of his Jazz at Lincoln Center Orchestra. The big band has shown up in town on an almost annual basis, under the auspices of UCSB Arts & Lectures, including the first of several streamed House Concerts during the COVID lockdown in late 2021, on the theme of his then-new and also unabashedly nostalgia-waxing Democracy! Suite.
But for longtime Santa Barbara jazz fans, the thought of Marsalis in a small group setting conjures up a surprising memory and venue name: Bebop Burger. It was in that retro burger joint, in a location now occupied by the train-station-adjacent Rusty's Pizza, that Marsalis's early, burning quintet performed in the late '80s, booked by promoter Dawn Elder, who also brought the band to the premiere local showcase club Oscar's around the same time.
Fast-forward to Tuesday, April 4, and Marsalis returns to a smaller band format with his Septet. The venue this time around is The Granada Theatre, with nary a burger on the premises. In the current septet ranks are members of his big band — trombonist Chris Crenshaw, bassist Carlos Henriquez, pianist Dan Nimmer — along with younger players Chris Lewis on alto sax and clarinet, drummer Domo Branch, and tenor and soprano saxist Abdias Armenteros.
Arguably, the masterpiece of Marsalis's septet work is his 2000 album The Marciac Suite, a luminous tribute to the famed festival in a tiny French town where Marsalis has been something of a heroic fixture over the years. Although not much of Marsalis's compositional output has become classic, this album's material, as bright and swinging as its van Gogh–esque cover art, stands among his most engaging and enjoyable work to date, blending historicist ideas with modern inflections. In this music, described as being "in 13 movements, all 12 keys, and four time signatures," Marsalis capitalizes on the palette of colors within the seven-piece ensemble, two horns broader than his quintet format but also leaner than a big band's heft.
In 2018, the Septet was the core unit of the album United We Swing, with star-studded if not always logical cameos by Bob Dylan, Lenny Kravitz, Ray Charles, and John Mayer, whose odd couplings are offset by the fundraising mission of the project.
Ironically, this member of the noble jazz dynasty of New Orleans–born Marsalises, although now a stalwart champion of the big-band format, came to the big-band format fairly late. Marsalis emerged on the jazz scene in the '80s, with chops, bravura, and brash opinions blazing in his fine-suited sartorial manner.
As he told me in an interview nearly 20 years ago, "I didn't really listen to big band music at all when I was growing up. Later, when I heard Duke's [Ellington] music and expanded my circle of friends, people who were more sophisticated would say, 'Man, check this out. You think you could do this? What do you think about this?' I started to expand my taste of what jazz was and what was possible with it."
What evolved was a remarkable evolutionary maturation process, as the Lincoln Center–based operation moved a few blocks away to the brand-new jazz compound on Columbus Circle, with two theaters and the nightclub setting of Dizzy's Club Coca-Cola. Unique in jazz culture, the Jazz at Lincoln Center Orchestra (JALC) has become a rare American big band with a strong infrastructure and complex business model to call home, including educational outreach and a kind of self-enclosed cultural ecosystem to call its own.
But no specific format can contain or keep this brilliant, if stubbornly old-school musician tied down. He has written for orchestras and small groups and has always maintained that jazz can appeal to a broad audience, rather than an elite jazz cul-de-sac of listeners.
"I don't see this art form as something that is elitist," he said. "It is of a very high quality, but I feel there are elements in the music that are very listenable, mainly swinging, the groove — something that always attracts people — changes in colors and dynamics, having a melodic base and some type of form that people can follow if they want to stick with it.
"I also believe in the blues. When you can get those cries and moans and shouts in your music, it attracts people to it. I keep playing the slow songs or songs with some romantic import. Also, experimental things come in, too, but they are part of the overall palette of the music."
That goes for his ongoing big-band life and his occasional life in the seven-piece ensemble zone of the Wynton Marsalis musical "house of swing."
The Wynton Marsalis Septet performs at The Granada Theatre (1214 State St.) on Tuesday, April 4, at 7 p.m. See artsandlectures.ucsb.edu.