Living
The Sacred Space Has a New Shepherd
Amy Cooper of Plum Goods Takes Over Summerland's Special Spot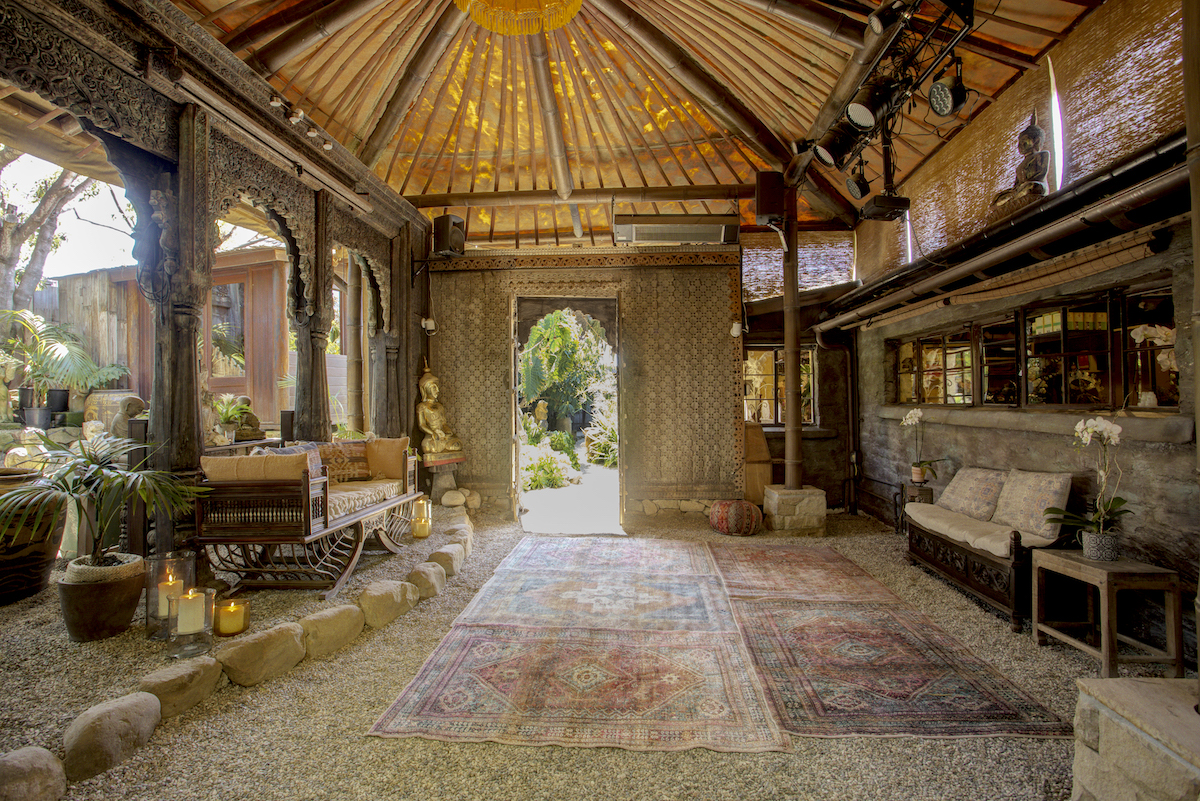 The Sacred Space, one of Summerland's most beloved businesses for the past 18 years, has changed hands, with creators Jack and Rose Herschorn handing over the reins to Amy Cooper.
As soon as word got out that The Sacred Space — a unique boutique and outdoor garden space with an expansive and eclectic selection of spiritual, home, and gift items from all over the world — was for sale, there were 19 different candidates who made offers, shared the Herschorns. "When we first said we were going to sell it, we got hundreds of emails and comments and people coming in and begging us not to close it and keep going," said Jack Herschorn.
With a long list of interested buyers, they found the ideal steward in Plum Goods founder Amy Cooper, who has been a client for "probably 16 years." With a shared love for everything The Sacred Space has been and will grow into, they moved forward with the transition of ownership in late March. Cooper brings experience and passion to the project, and her partner, entrepreneur and musician Pete Muller, brings financial resources and a similar desire to keep the space as a vibrant community resource.
"I will carry on their legacy and keep The Sacred Space open and growing and thriving while weaving in some new products that align with the mission of the space and building a robust calendar of events over the next six months," said Cooper, adding, "We will also start offering private rentals of the space on a limited basis."
In terms of what will be available in the shop, Cooper said, "I will bring in beeswax candles, ceramics, glassware, tea, blankets, silk robes/beach cover-ups made from recycled silk sarees, and much more. Those are all new vendors except for jewelry maker Lily Lambert, who was a big part of Plum Goods and will now be featured at Sacred Space, while of course keeping the sacred treasures, crystals, statues, garden décor, and book selection the store already carries. In a couple of months, I'll be adding in lighting and furniture in the same style, which adds to Summerland's vibe as a design district."
"What I did at The Sacred Space in the gardens and the shop and connections with each person that I met was my life's message," said Rose Herschorn. "And I have high hopes that Amy will continue and shine the light and legacy at The Sacred Space."
"I would say that for me it was a very special experience," said Jack Herschorn. "I've had several careers; it was a special thing of being able to connect with people on a heart level every day that I was at the shop, and over the years that changed me into a more understanding and loving person. I hope people feel that way, and it raised my consciousness of what our planet needs to be. The visitors to The Sacred Space in my opinion are a very, very special group of people who are in search of who they are. A lot of them found answers in our space."
"The space is so beautiful. There's so much potential to make this even more of a community resource place," said Cooper, who plans to offer the same treasured experience along with new goods and an evolving schedule of workshops and events.
The Sacred Space (2594 Lillie Ave., Summerland) reopens Saturday, April 8, at 11 a.m. See thesacredspace.com.