The Cannabis Corner
Finding the Sweet Spot with a Cannabis Quencher
CQ Infusions Bring a Subtle High to Cannabis-Infused Beverages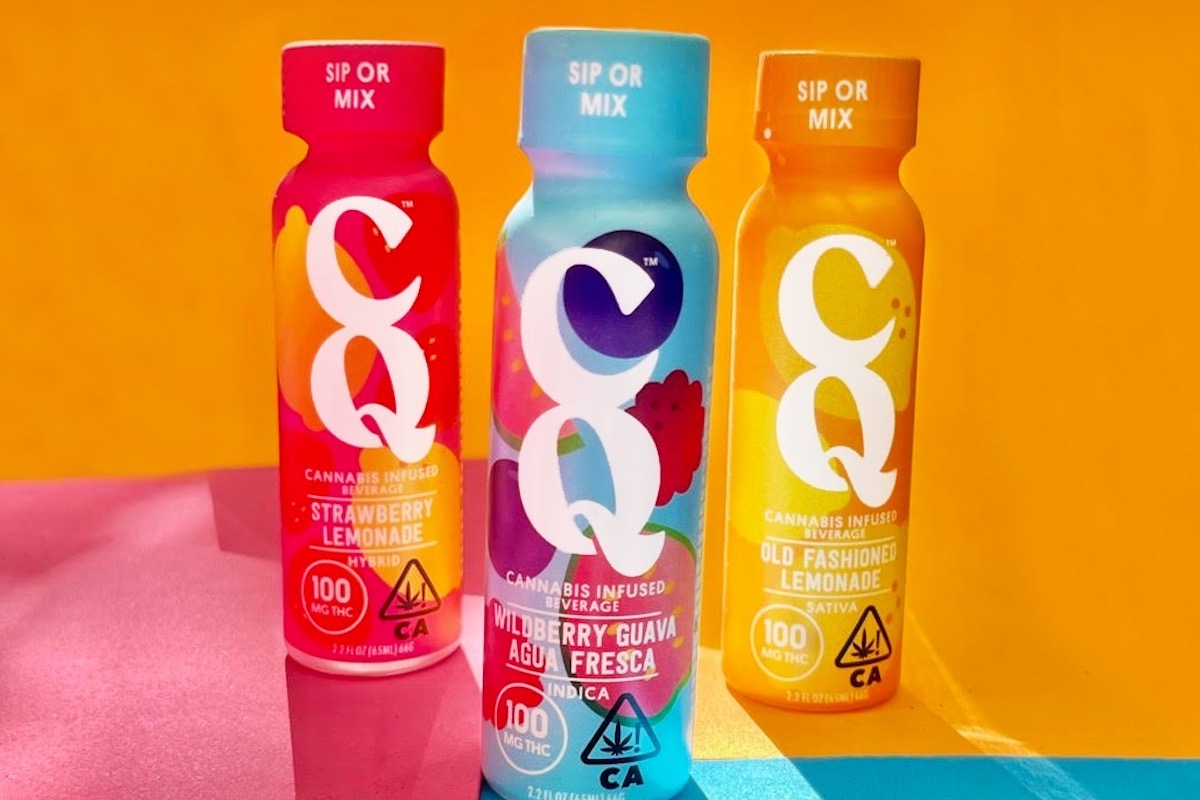 CQ, which stands for Cannabis Quencher, is one of the many sippers widely available in the cannabis-infused beverage category, but unlike many of the newbies, this company has been around since 2008. They started out making cookies in Venice Beach under the Venice Cookie Company label and began to pivot to infused beverages a few years later.
All of their drinks are made with real fruit and terpene-rich cannabis, but be sure to look at the labels carefully. The 12oz cans are spritzers each containing 10 mg THC, but the 16oz bottles, which we sampled, contain 100 mg THC per bottle and are meant to be used as mixers (at least for casual users), not the main event.
I mixed a capful of the Iced Tea + Mango Lemonade–flavored hybrid with some bubbly water and found the taste refreshing, with about the flavor strength of a spiked La Croix. Not at all overwhelming, but you can definitely taste it. Flavor-wise, it gave the bubbly water a zingy little zip, which I liked.
The high was perfectly relaxed and happy — about the equivalent of a glass of wine. Later, I tried it mixed with sweetened lemonade, and the buzz was equally effective, but the mango flavor was completely lost. Their other hybrid flavor is Strawberry Lemonade. They also offer the 16oz and 100 mg THC bottles in Wildberry Guava Agua Fresca (indica), Watermelon Agua Fresca (sativa), Old-Fashioned Lemonade (sativa) and Blackberry Lemonade & Lime (indica), all of which are not carbonated.
There are even more flavors (carbonated) in the spritzers. These 10mg THC cans come in Classic Cola, Blackberry Lemon Lime, Pear Vanilla Cardamom, and Watermelon Cucumber for those who like a little fizz in their drink and don't want to bother with mixers.
For more information and a list of retailers, visit drinkcq.com.