Fashion
Experience the Elegance and Grandeur of the Royal Coronation
Couture Exhibition Brings the Magic of Fashion to Downtown Santa Barbara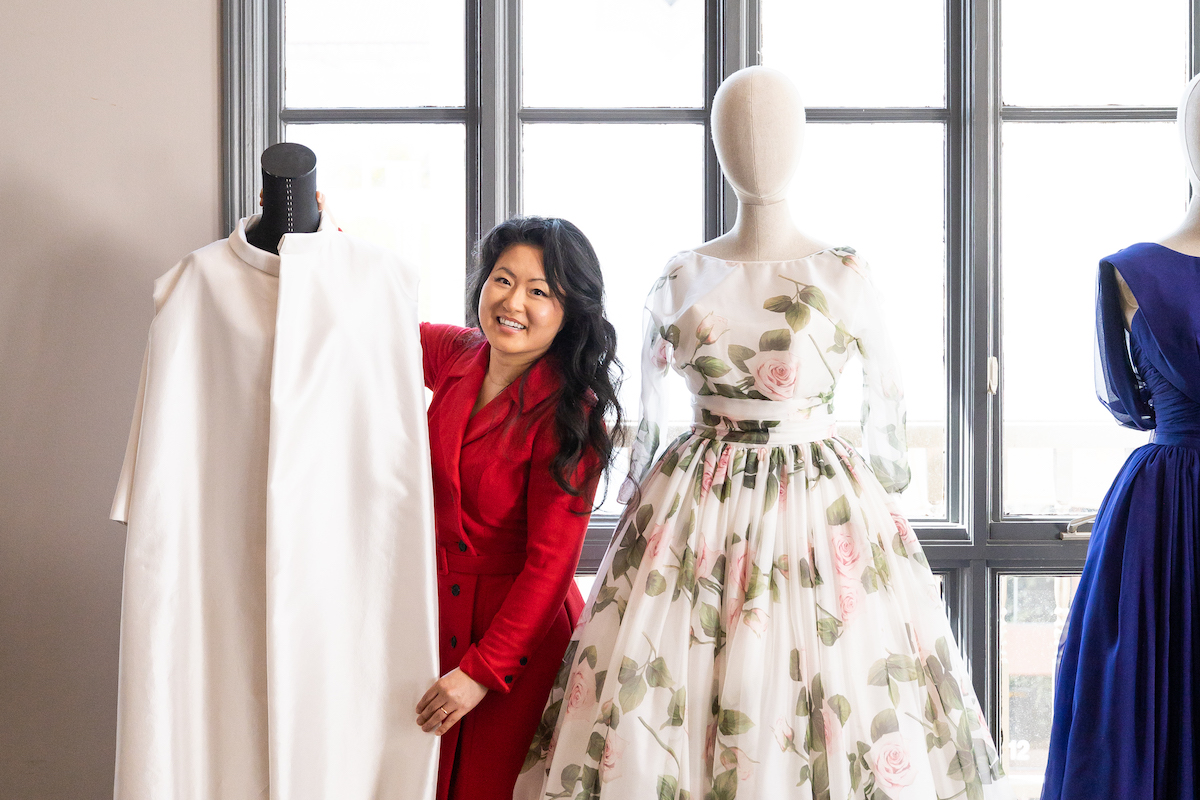 While the eyes of the world are on the coronation of Charles III and Camilla at Westminster Abbey on May 6, Santa Barbara will get its own little piece of pomp and circumstance with a never-before-seen Coronation Couture exhibition presented by the Couture Pattern Museum as a free pop-up both on May 4 and June 1, from 5-8 p.m. at WorkZones in Paseo Nuevo, as part of the 1st Thursday Art Walk.
Couture Pattern Museum Founder Cara Austine and her team estimate they'll have put more than 1,000 hours into putting together the show by the time it's mounted. Among the rare items on display are full-sized revivals of a traditional Viscountess/Baroness coronation gown and robe, each designed by the legendary Norman Hartnell, the Queen's dressmaker, and the original patterns they were created from, "which may be the only ones that exist in the world today. So it's very, very rare and unique," says Austine, who was inspired to put together this exhibition after Queen Elizabeth passed away.
"I had this coronation gown pattern already in the database. And I got this phone call from an award-winning couture seamstress in London, who happened to have a coronation robe pattern," says Austine, whose privately held teaching museum and historical dressmaking atelier oversees one of the world's largest and most significant collections of commercial haute couture and high-fashion sewing patterns released by international and American fashion design houses. The collection focuses principally on the golden age of couture (1947-1957).
This institution may be one of the last that holds physical copies of the original patterns from haute couture houses, who once sold their patterns to the public for dressmakers and home sewers to recreate their designs. Austine says, "The mission of the museum is to collect, preserve, and digitize these rare and precious paper patterns, before the fragile tissue paper and its instructions disintegrate."
RJ Austine, Cara's assistant and husband, explains, "There were 1,000 different royal families that had to wear robes to the coronation [of Queen Elizabeth] in 1953. So this robe we have on display was designed for a baron or a peeress to wear." After its original use, the patterns were sold, "and a lot of the families postwar or even the aristocracy who were poor used them. This was a chance for them to get a pattern and reproduce it."
The coronation gown to be displayed is silk taffeta with a gold ribbon stripe that's running through it. Austine says Hartnell designed a lot of the British royal gowns and dresses using those colors. "And then we have the robe, which will be made from silk velvet. And what's interesting is a lot of historical texts will call the color of the robe crimson or red. But I actually found this coronation butterfly that was made from scraps of the original coronation robes and was able to color-match that. So it's actually more like a maroon."
That commemorative coronation butterfly with Queen Elizabeth's original fabric will be on display, and the exhibition will also feature patterns, magazines, and original press photos from the coronation, providing a unique insight into the fashion and cultural significance of this historical event.
Admission to Coronation Couture is free, and the exhibition is open to the public May 4 and June 1, from 5-8 p.m. at WorkZones in Paseo Nuevo. See couturepatternmuseum.com.