Community
'Santa Barbara News-Press' Moves to Goleta
Move to Printing Plant 'Will Allow for Greater Efficiency in Serving Our Readers,' Paper States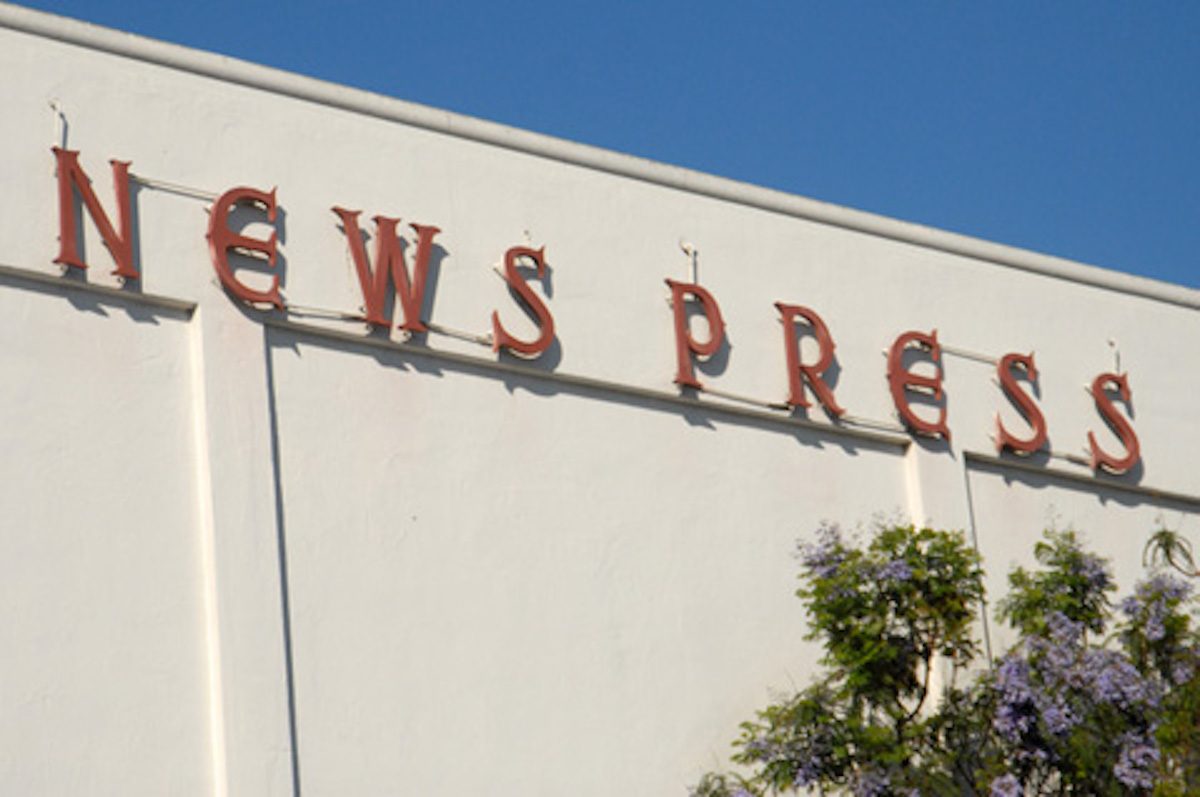 The Santa Barbara News-Press announced on Saturday that it would be moving from its 100-year-old building on De la Guerra Plaza to its printing press plant on South Kellogg Avenue in Goleta. Advertising, pre-press, and reception staff moved to the new building this week, and Managing Editor Dave Mason said he and another reporter are rattling around in the 51,000-square-foot building by themselves before moving to the new location by May 1. The move to the printing plant, the paper stated, "will allow for greater efficiency in serving our readers."
Calling the move a next chapter for "the oldest daily newspaper in Southern California," the paper currently runs at eight pages, delivered by mail to subscribers. Those numbers have shrunk since the paper's meltdown following the summer of 2006, when publisher Wendy McCaw reprimanded a reporter over a story about a Montecito mega-mansion. It was owned by actor Rob Lowe, who apparently complained that the parcel's address was in the story. When McCaw's editors backed up their reporter, in the turmoil that followed, six editors and a venerable columnist quit the paper, as did the reporter. Over the past 16 years, a union organized, legal disputes ensued, a diaspora of staffers sent experienced journalists to other outlets, and the daily paper became known for its conservative views — including an endorsement of Donald Trump for president.
Among the lawsuits are two concerning the union, which are still ongoing. McCaw was ordered to bargain in good faith with Teamsters Local 853, and the National Labor Relations Board filed for summary judgment for contempt of that order; the case is still in the courts. The second is a finding by the Ninth Circuit Court of Appeals that McCaw owes employees and the union more than $3 million at this point, said Teamsters attorney Ira Gottlieb: "Wendy has to date paid not a dime."
Correction: The reporter who covered the Rob Lowe development was not fired; she quit.