ON Culture
ON Culture | The Joy of Painting on the Walls of Your Elementary School, Projecting a Vision of Freedom, and Kenny Loggins Live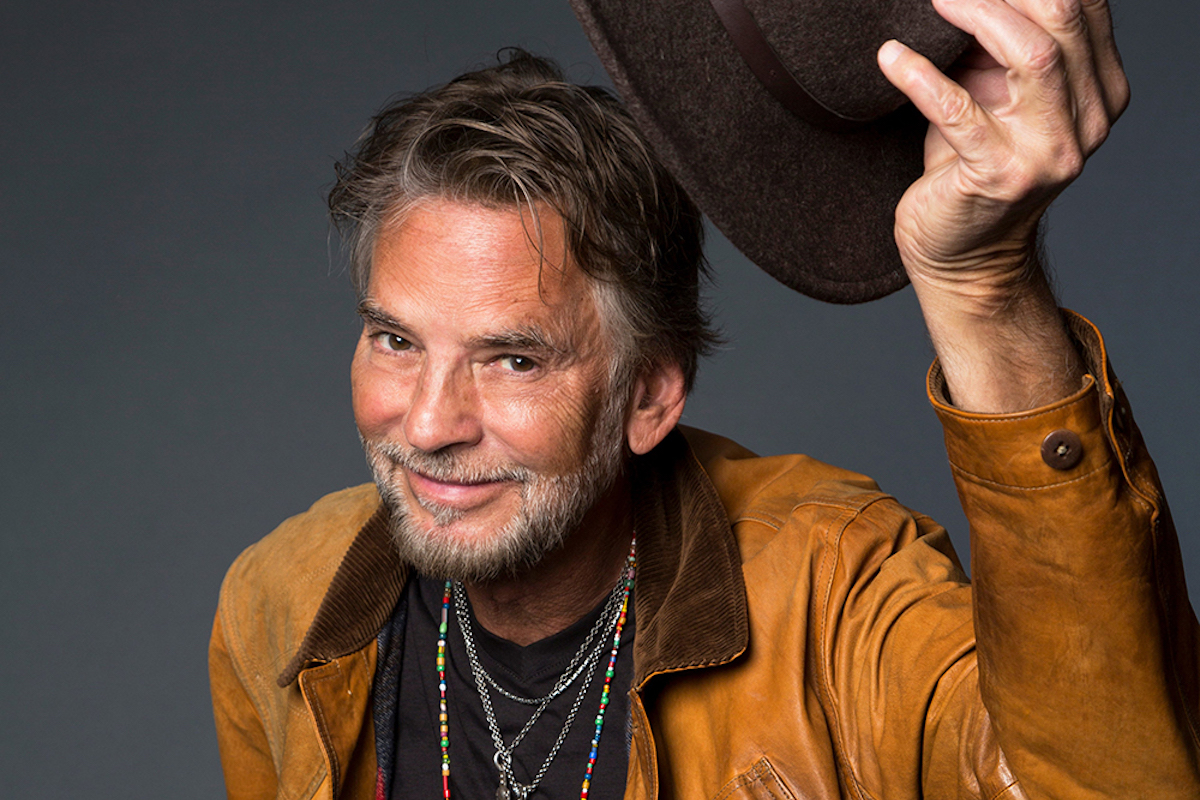 This edition of ON Culture was originally emailed to subscribers on May 4, 2023. To receive Leslie Dinaberg's arts newsletter in your inbox on Fridays, sign up at independent.com/newsletters.
ON the Stage (Music)
Is this really it? Tickets go on sale Friday (May 5) for what Kenny Loggins says is his final concert tour, with a stop at the Santa Barbara Bowl on Saturday, November 4. Currently touring what the Santa Barbara–based artist says may be the last time for an expansive set of shows, Loggins stated, "It's been an amazing journey since starting with Jimmy Messina in 1971, and I'm fortunate to have had such a long touring career. I don't see this as the end of my professional career, but certainly a halt to the grind of major touring." He stresses that there was no overarching reason to say farewell to touring, other than "after spending a lifetime on the road, I want to have more time at home." As for possible guests onstage, he says, "We're hoping to have some of my longtime friends sit in whenever possible."

I'll be there, just in case he needs an extra friend as a backup dancer.
Kenny may be slowing down a bit, but the partnership between the Bowl and concert promoter Goldenvoice looms longer and stronger than ever. The live entertainment company just extended its deal as the exclusive booker for the historic amphitheater through 2032. As locals may or may not be aware, Goldenvoice presents all sorts of world-class events, including the recent Stagecoach and Coachella festivals, forming relationships with all of the hottest artists that continue to benefit Santa Barbara's music fans. All of this happens under the guidance of Goldenvoice Senior Vice President, Montecito resident, and well-known booker Moss Jacobs, who in addition to one of Loggins's last touring performances is also bringing big names like Diana Ross, James Taylor, Odesza, The Lumineers, and Van Morrison to the Bowl this season.

Also worth noting, our very own arts writer Joe Woodard is a talented guitarist who will be playing with Julie Christensen and bassist Steve Nelson on May 13 in the intimate space of the Ojai Underground Exchange. Christensen is well-known for her work with such luminaries as Leonard Cohen, Divine Horsemen, Van Dyke Parks, and many others — and has been part of the Headless Household adventure for years.
ON the Stage (Theater & Dance)
I always love theatrical performances, and there's a lot in the mix right now. Last weekend's State Street Ballet production of The Jungle Book was stellar, particularly Kaito Yamamoto as Mowgli. He really embodied the role, and the whole show was great fun for an all-ages crowd at the Lobero. I also really loved the Broadway in Santa Barbara production of Anastasia and can't wait for Book of Mormon at the Granada in a couple of weeks. It's one of those musicals that's been on my wish list forever and somehow I've never seen. Also coming up this weekend is the return of the Flamenco Arts Festival with José Luis de la Paz at the New Vic Theater on Saturday, May 6, and soon to follow are several flamenco events on August 4 at the Lobero Theatre. Olé!
In addition, I'm super excited to see the Mark Morris Dance Group back in town on May 6 with The Look of Love, an homage to the chart-topping songs of Burt Bacharach. Last time the troupe was in town, they took on the Beatles with Pepperland, and I can't wait to see what they do with Bacharach. The rich culture of Brazil comes to Center Stage Theatre for a weekend of shows with Bahia Magia Dance Company's "Roots of Brazil" May 6-7, featuring live percussion, capoeira, samba, Afro-Brazilian, Maculelê, and folkloric pieces such as Orixá performance.
ON The Walls
A special shout-out to Peabody elementary alum Eden Andrulaitis, who was selected by the school to do a new mural. Bethany Oh has the story here.

While passing through the Central Library's Faulkner Gallery on my way to a Library Board meeting, I saw a number of members of the venerable Oak Group of painters putting up their stunning spring show, a benefit for the Land Trust for Santa Barbara County. The Oak Group of artists includes some of the most renowned painters of our natural world who have banded together for decades to support the preservation of open spaces through the sale of their artwork. In addition to being on view at the Faulkner through May 31, the show is also viewable online at oakgroup.org.
ON the Page
Our new poet laureate — and new poetry columnist — Melinda Palacio will appear, along with youth poet laureate Madeline Miller, in "An Intimate Poetry Pairing Salon and Happy Hour" on Monday, May 15, at 5:30 p.m. at the Santa Barbara Historical Museum. As Santa Barbara's first Chicana Poet Laureate and a longtime resident, Palacio said she's excited to appear at this event, sponsored by Women's Literary Voices, the group originally formed to create the Women's Literary Festival of Santa Barbara in 2005. Post-pandemic, they now focus on community events such as author presentations, salons, and discussions that celebrate women writers who share a commitment to their mission of literacy, diversity, and social justice. For more information or to purchase tickets to the event, click here.
ON the (Big) Screen
I was a little nervous when I went to Camino Real Cinemas last weekend to witness the long-awaited film adaptation of one of the most seminal books of my childhood — Judy Blume's Are You There God? It's Me, Margaret. — but it was terrific and spot-on with all of the '70s-era touches. I loved it and would highly recommend it to just about everyone. Even my hyper-critical husband liked it, and he has never read the book, let alone been a 6th-grade girl. It actually got a 98 percent rating on Rotten Tomatoes, which is somewhat unheard of.

I have similar anxiety-mixed-with-anticipation feeling about some of the seminal works of my teen years coming under fire in Andrew McCarthy's upcoming documentary about THE BRAT PACK. I did smile and feel a bit less nervous when I saw his post on Facebook with Santa Barbara's Rob Lowe. Say what you will, but at least some of those Brat Packers aged very well. See below.
ON the Offbeat
My mom's roller-skating days are probably over, but if your mom (or you) is so inclined, this Mother's Day, my pal DJ Darla Bea is having her own BAD MAMA JAM, the mother of all roller discos at the SBCC parking lot on Sunday, May 14, from 2-6 p.m. What a fun way to celebrate by skating, bouncing, dancing, and rolling with beats by DJ Darla Bea.
ON the Web
In my last newsletter, I wrote about becoming an accidental country fan, and one of my friends shared this fun video from longtime country singer and newish Santa Barbara resident Trent Summar, who relocated to town in 2015 after spending his whole life in Nashville, Tennessee. Now he's got a new album titled I Might Get Used to California, the title track video of which was filmed right here in town. You may recognize the beach. Coincidentally, Billy Currington, who is appearing at the Santa Barbara Bowl on Saturday, May 6, featured Summar's song "She Knows What to Do (With a Saturday Night)" (co-written with Grammy Award–winning producer/songwriter Gary Nicholson) on his platinum release Doin' Somethin' Right.
ON the Calendar
Art speaks. As a response to systemic gender inequity and discrimination in Iran, a public art projection featuring 30 artworks by anonymous international artists will be projected onto the outside wall of the UCSB Art, Design & Architecture Museum on Tuesday, May 9, from 8-11 p.m. Titled Woman. Life. Freedom., this free UCSB Arts & Lectures presentation was created by ArtRise Collective in collaboration with Mozaik Philanthropy and originally premiered at the Asian Art Museum in San Francisco for three consecutive nights in January 2023 — you can check out the video here.

For a complete calendar of events this week and beyond, visit independent.com/events.