Education
Santa Barbara Unified Changes Course on Literacy Instruction
Starting This Fall, Schools Will Teach Kids How to Read and Write Using Wit & Wisdom Curriculum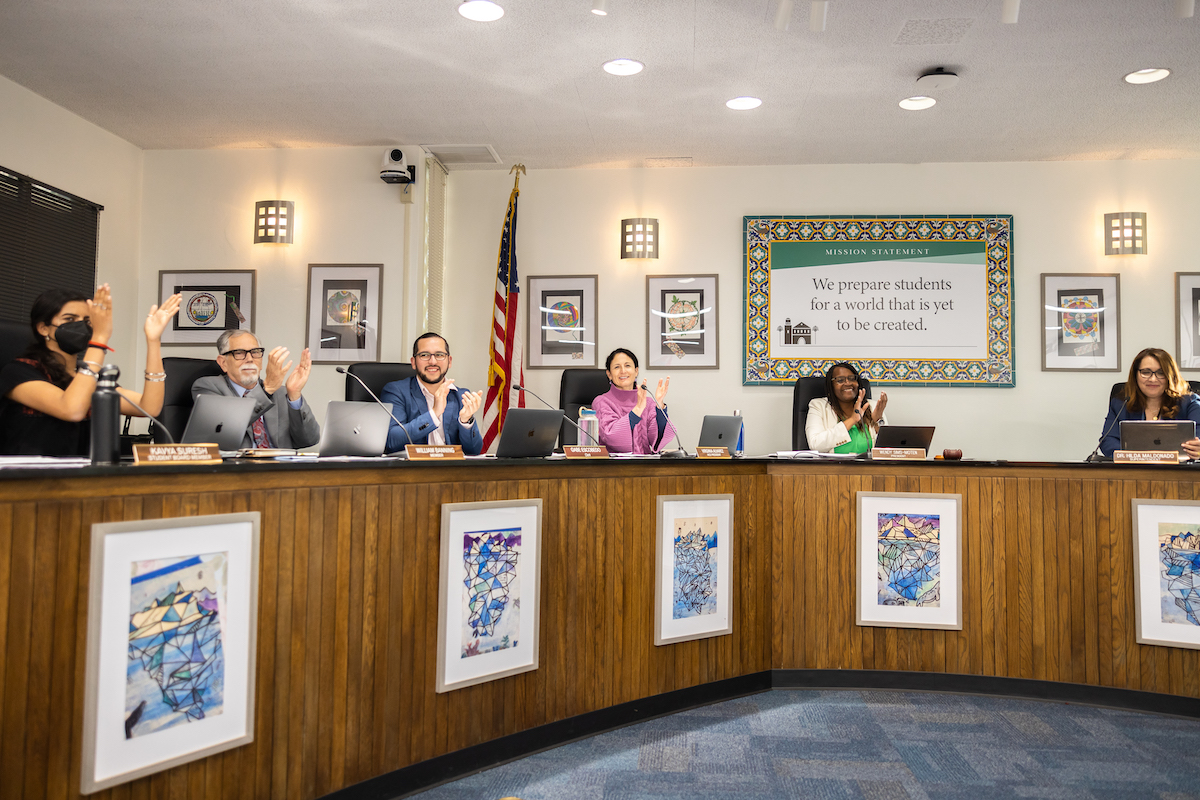 As of Tuesday, May 9, the Santa Barbara Unified School District's elementary schools will be officially transitioning to a new method of literacy instruction. Fifteen years have passed since the last time the district updated how they teach students in grades K-6 to read and write.
The district's Board of Education voted unanimously to adopt the new curriculum Tuesday night. Priced at $1.7 million, the combination of English Language Arts (ELA) curriculum Wit & Wisdom and structured literacy program Fundations will be used to apply the "science of reading" in the classroom starting in the 2023-2024 school year.
Using the new reading program, students will be taught "phonemic awareness," or how to sound out words based on the sounds of individual letters. It will replace the contentious "Whole Language" or "Balanced Learning" method that focuses on the use of context or the first initial of the word to determine its meaning.
Those who championed the change are rejoicing. They say the new curriculum — if properly implemented — could boost literacy among district's students. Recent test results indicate that only half of the district's 3rd-6th-grade students read at grade level.
"I've written to you with some reservations about the implementation of this excellent program that has the potential to really change the lives of many of our students," Cheri Rae, a community advocate of the curriculum, told the board on Tuesday.
"I can't stress enough, as we saw tonight, the need to support the teachers," she continued, referring to the teachers' rally held earlier that evening. "I really suggest that as we roll this out, we combine the efforts of our entire community."
Wit & Wisdom stresses teaching students how to think critically through building on prior knowledge and using complex texts. It combines reading, writing, and speaking rather than teaching those skills separately.
Instructional Support Specialist Tricia Poelstra said the new curriculum presents an opportunity for growth as they begin the process of ensuring new learning materials are culturally and linguistically responsive to the specific needs of Santa Barbara's students, especially for emergent multilingual learners (EMLs).
She said, first, literacy and language need to be interconnected through integrated language and content learning, which is just one of five criteria for evaluating ELA materials to meet the needs of EMLs in the district.
"We need to ensure that our learning spaces engage our students by honoring their unique identities and that both language and culture are seen as rich opportunities for expression, teaching, and learning," Poelstra said.
The extensive curriculum selection process — led by Denise Alvarado, executive director of curriculum and instruction, and a committee of teachers, staff, and administrators — began in January.
The newly adopted method went through committee screening and field testing, involving teachers from every K-6 grade level and school, emergent multilingual learner experts, special education experts, literacy and language experts, principals, and administrators.
Feedback from community members and parents through the Literacy Taskforce were also considered in the selection process.
"This process has been thorough, with an effort to get feedback from as many groups of teachers, staff, and community members as possible," said Superintendent Dr. Hilda Maldonado. "This new curriculum is a crucial step to helping us improve literacy outcomes in the district."
As the district pivots to implementing the curriculum, professional learning plans for teachers are underway, including a one-year tentative plan beginning in June as part of a budgeted three years of professional development for teachers and administrators.
The district says it plans to meet the needs of new and experienced teachers, and the work will remain ongoing. A set of common assessments will be used to measure student progress and determine their needs throughout the first year of the program and frequent meetings will be held for teachers to receive support.
Boardmembers on Tuesday expressed much enthusiasm about the new curriculum, but stressed the need for systemic accountability, community outreach, and teacher support.
Alvarado said that reaching out to families is key, and there are ongoing plans to keep parents informed. "In order for us to have a successful implementation, not only the teachers, the students, and administrators have to be involved; our community and our parents need to be involved in knowing what the curriculum is," she said.
Student boardmember Kavya Suresh said she "wished she had something" like the new curriculum when she was in elementary school because she "grew up feeling very insecure about [her] English."
"This idea of making it culturally responsive, individually responsive, to the student, to their learning needs, to their background, to their identity — I think that's going to break down so many of these barriers that exist," she said. "I'm so excited to see how it not only affects literacy performance but also how students just view themselves and their self-esteem and their self-worth."