Living
An Afternoon of Dessert and Wine for a Good Cause
STESA Hosts 13th Annual Chocolate de Vine Event
The Santa Barbara community will have the opportunity to both support survivors and take delight in some delicious desserts and wines at Standing Together to End Sexual Assault's (STESA) 13th annual Chocolate de Vine event. After a lengthy hiatus due to the COVID-19 pandemic, the local nonprofit is happy to be able to host the fundraiser event in person for the first time since 2019.
"The atmosphere is really different in person where we can sort of pump each other up for a good cause," said Boardmember Joanna Guan. "[It also] allows us to show off a lot more local businesses that we have joining us this year, so that's really special."
With an afternoon of food and drink from local chocolatiers and wineries — such as Chocolate Maya, Old Danish Fudge Kitchen, Potek Winery, and La Lieff — the event will have a wide variety of delicious sweet treats and wines for guests to savor, as well as a round of appetizers beforehand. Motivational speaker and author Jenny Schatzle will give a powerful talk about how women can change the conversation surrounding their self-worth and body image. Also, along with a judged competition for chocolates created by some of Santa Barbara county's best chefs, STESA will host a live auction and vacation raffle in which proceeds go toward intervention and prevention programs for sexual assault.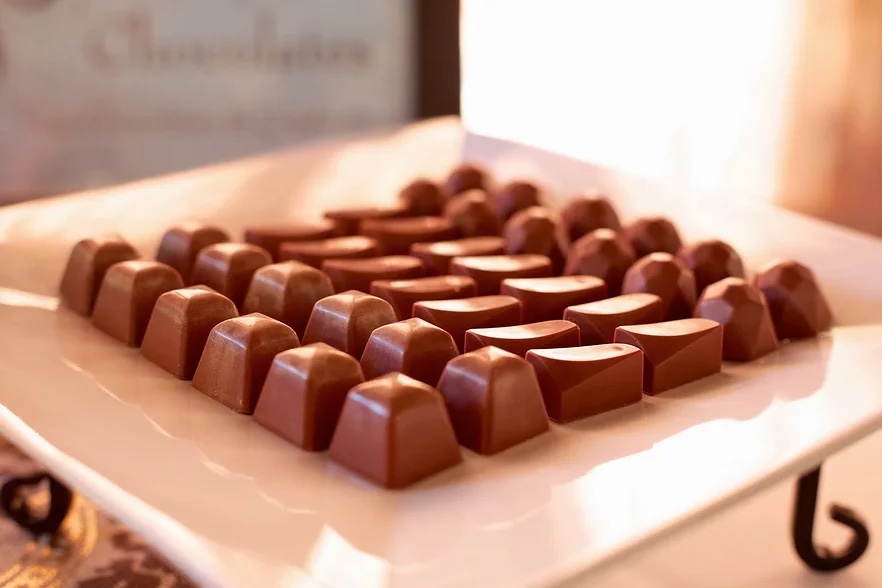 "It's really nice to have everyone come together over delicious sweets and wine for a good cause," said Guan, who started off as a hotline advocate and crisis counselor for the nonprofit before taking on a larger role. "The board of directors and staff work really hard to be able to spread awareness of our nonprofit's mission and the ongoing work we've been doing in the community for sexual assault survivors and their loved ones."
STESA, founded in 1974, has been uplifting the Santa Barbara community for decades by providing awareness and education concerning the harmful norms that perpetuate sexual assault. With a 24-hour hotline as well as confidential counseling and support services, this past year, STESA has been able to provide help to more than 500 different clients. With the upcoming fun-filled event, they hope to continue to be able to spread awareness in the community and further their reach in supporting survivors of sexual assault.
The Chocolate de Vine event is Saturday, May 20, from 4-7 p.m. at Saint Barbara Event Center, 1205 San Antonio Creek Rd. Tickets are now on sale for $100 and can be purchased at chocolatedevine.org.