Public Safety
One Dead in Early-Morning Wreck in Goleta
Santa Barbara Man Dies When Truck Spins Out and Rolls at Fairview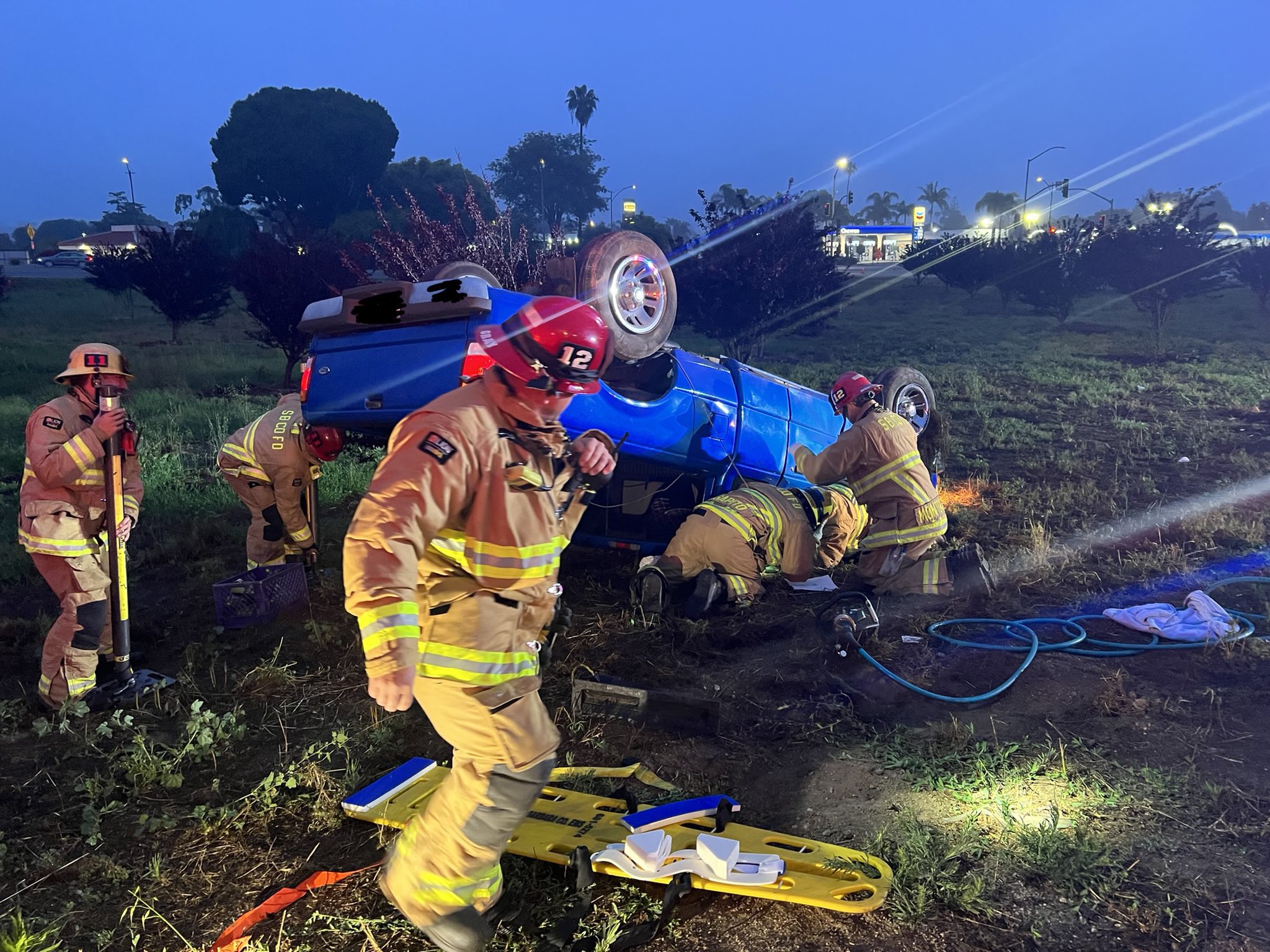 [Update: May 23, 2023, 3:10 p.m.] The man who died in the truck rollover this morning was identified as Florencio Lagara-Perez, 55 years old, of Santa Barbara, by the county Sheriff's-Coroner's Office.
[Original Story] Early this Tuesday morning, a 55-year-old Santa Barbara man died in a single-truck wreck on the Fairview Avenue on-ramp to Highway 101 in Goleta. The man, whose identity has not yet been released, was a passenger in a blue 1999 Ford Ranger being driven by a 64-year-old Santa Barbara man about an hour before sunrise, according to the California Highway Patrol.
The two were headed from Fairview as it curves into the northbound 101 onramp, which was wet from the overcast and low-hanging marine layer, at about 5:15 a.m. The truck spun out and rolled, landing on its roof on the right shoulder. The passenger was declared dead by the responders on scene, which included officers and paramedics from the CHP, Santa Barbara County Fire, and American Medical Response. The driver was taken to the hospital with minor physical injuries. Both men had been wearing their seatbelts.
The crash remains under investigation, though no drugs or alcohol are suspected as a factor in the wreck.