Announcement
Tiny Library Sculptures Return to State Street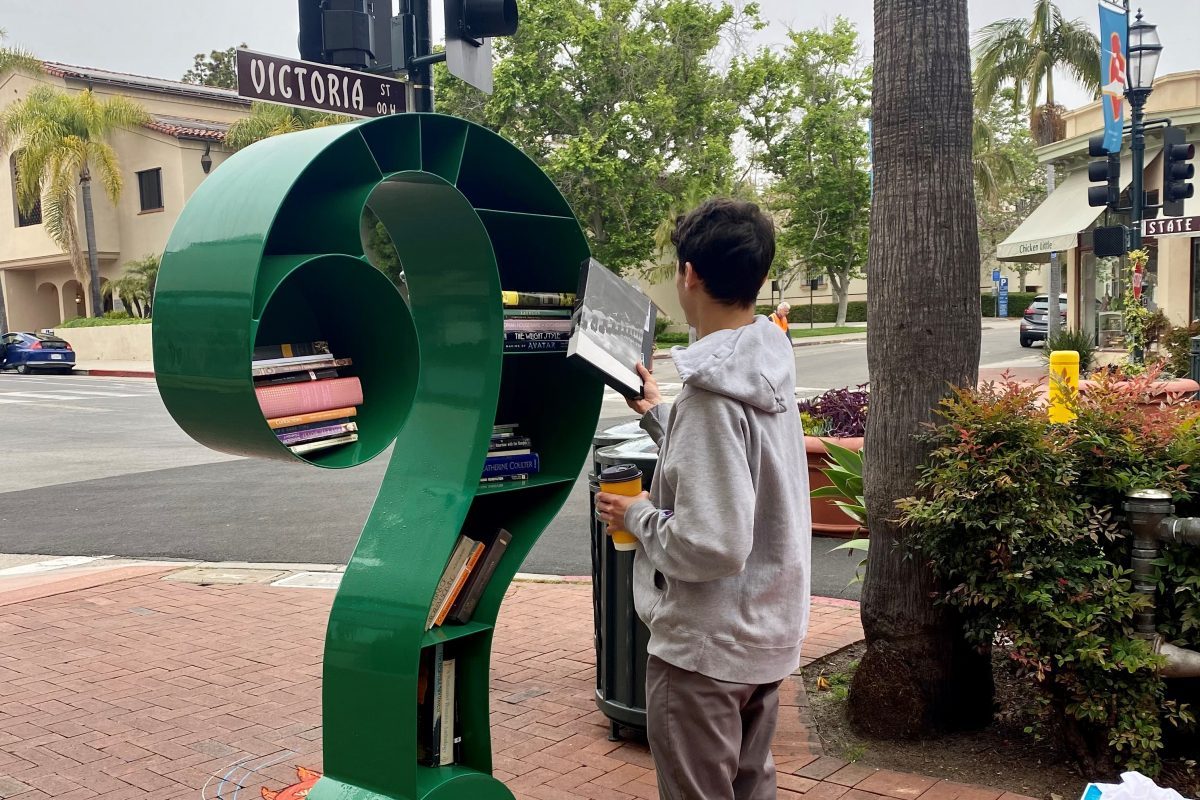 ---
Press releases are posted on Independent.com as a free community service.
---
(SANTA BARBARA, Calif.) – The Santa Barbara County Office of Arts and Culture (www.sbac.ca.gov) is pleased to announce the long-anticipated return of Tiny Libraries on State, an art installation produced in partnership with the City of Santa Barbara. The six brightly-colored public art "libraries" created by local artist Douglas Lochner will be installed on the State Street Corridor from mid- May through July 2023.
Tiny Libraries on State, shaped as life-sized punctuation marks, offer a playful nod to Santa Barbara's
literary heritage and literacy.
the sculptures will be accompanied by street painting from local artists Sharyn Chan and Sara Wilcox. I
Madonnari, which is scheduled for Memorial Day weekend, supports arts programs, performances, and teaching artists in local schools.
Santa Barbara Mayor Randy Rowse shared, "We always support and enjoy art, such as the Tiny Libraries and Pianos, on State Street. It's a great way to create interactive experiences for both locals and visitors. This year's street painting component should be a fun enhancement and connection with the upcoming I Madonnari festival."
The books in the libraries are free for the community to keep or borrow, and the community is encouraged to bring books to share with others. During the inaugural run different pop-up activations are planned for the run of the installation, including a street painting demonstration during the June 1st Thursday Art Walk.