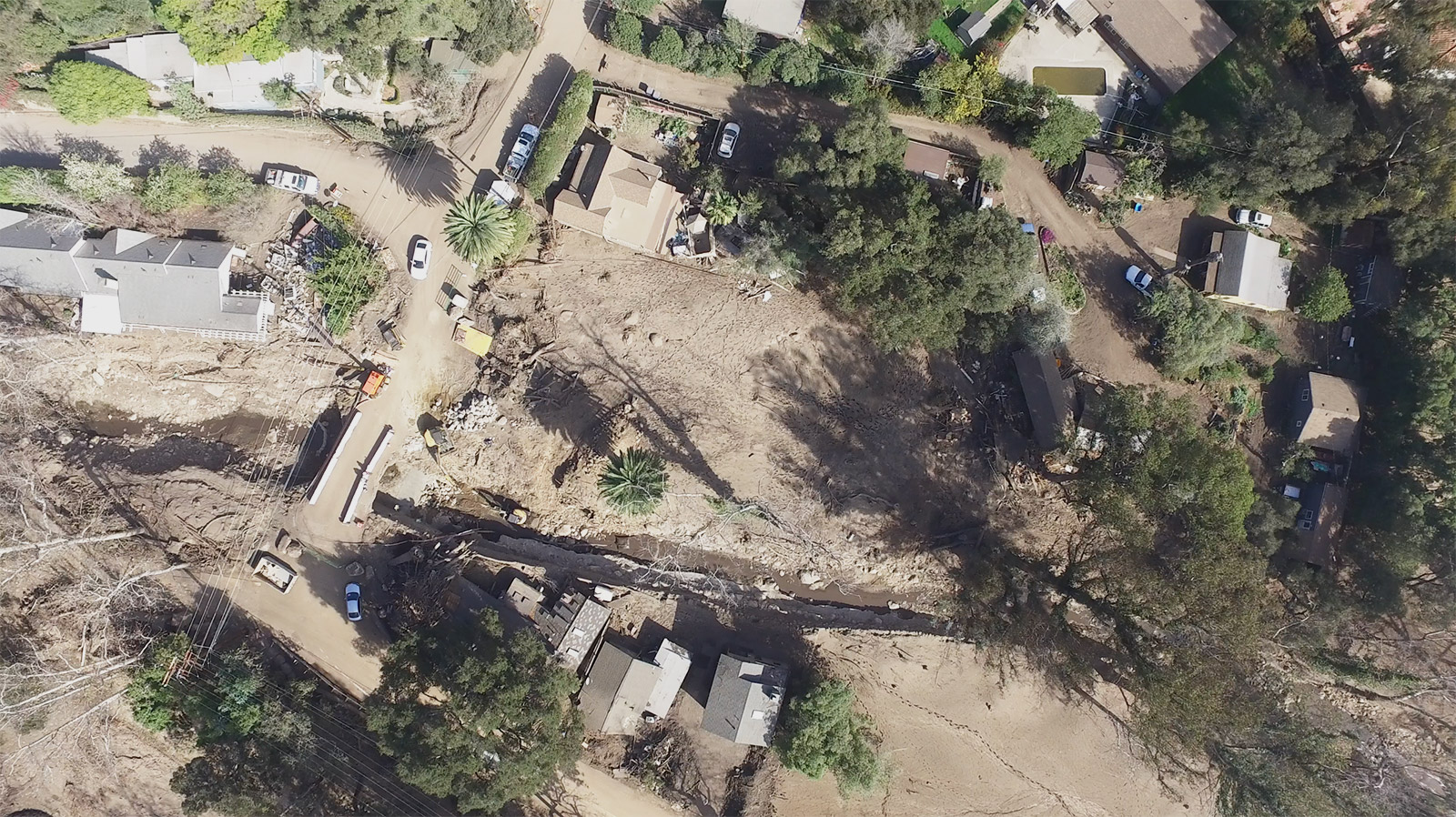 When mud and debris crashed down canyons and swept through Montecito below, among the hardest-hit areas was the small enclave on the south side of Highway 192, along the banks of Montecito Creek. Eleven of the 23 victims of the 1/9 Debris Flow lived in this area and were under contradictory voluntary evacuation warnings on the eve of the storm that triggered the flows.
Aerial footage of the community illustrates the extent of the destruction where some six houses once stood, home to the Sutthithepa-Taylor, Corey/Baker, Benitez, and Cabrera-Muñoz families, among others.
Mobile users can find the video here.