United States Navy veteran Len Berman sailed through a typhoon 70 years ago to return from Japan to the U.S. at the end of WWII. Congregation B'nai B'rith, Santa Barbara's oldest synagogue, will honor Berman and 17 other area Jewish WWII veterans on November 15 at its inaugural Children of the Covenant Legacy Luncheon.
The event fosters respect among the Jewish community for its living and lost Jewish WWII veterans, "who fought for our fate as Americans and Jews," said B'nai B'rith Executive Director Elizabeth Gaynes. Video interviews with each ninety-something-year-old veteran will be shown at the luncheon, and they will receive 2015 Legacy Awards and copies of their interviews to share with their families.
Of the connection between his Jewish faith and his time in the navy, Berman said he attended service on his ship every Friday with the other Jewish boys, who all wore an "H" on their dog tags for Hebrew. The weekly service "gave us a good feeling," he said.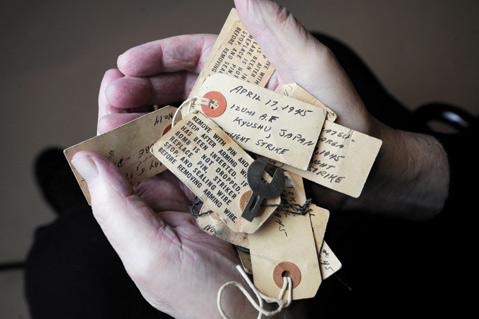 By Paul Wellman