"I never was a gambling man, unless you count what's in my hands," sings Alastair Greene on the opening line of his song "Dream Train," the rollicking, rocking kickoff to his new album of the same name. Greene's singing of his own music dreams, gambling on guitar and the luck of life's draw. His bets paid off. On Saturday, December 16, at SOhO Restaurant & Music Club, Greene will celebrate 20 years with his Alastair Greene Band, in a special anniversary performance slated for a live recording.
In its two decades since forming, as Santa Barbara bands and music stores have come and gone, the Alastair Greene Band has managed the unique feat of being a State Street mainstay and an internationally renowned touring band alike. Along with fellow stellar S.B. musicians Jim Rankin on bass and Austin Beede on drums, the three-piece has stuck around through an everlasting adeptness in expressing blues-rock, having in them combined more than their fair wicks' worth of talent and passion to burn. "My my, hey hey," as Neil Young sang; and the rockers Greene and Co. are still here, and here to stay.
Perhaps guitar wasn't such a gamble for Greene, who said, "I haven't had any second-guessing about what I've had to do with my life." Long-haired, bighearted, and burly, Greene's not a braggart showman but a humble torchbearer, a no-frills skills-person of the bluesy variety. He walks with what he coined a "Grateful Swagger," his take on The Meters' "Cissy Strut": a gait of confident contentment, guitar in hand. "I'm just grateful to be doing this," he said of a life spent recording and playing with the likes of Alan Parsons, Starship, Les Stroud, Glen Phillips, and many others.
Greene's rock beginnings started around age 16 as a student at Santa Barbara High. He played in a hard-rock band, the Crime, and remembered, "At that age, you don't know what's involved with the long haul … You're playing and seeing dudes playing shows, and you kind of fall in love with the thing and wonder, well, how can I make it happen?"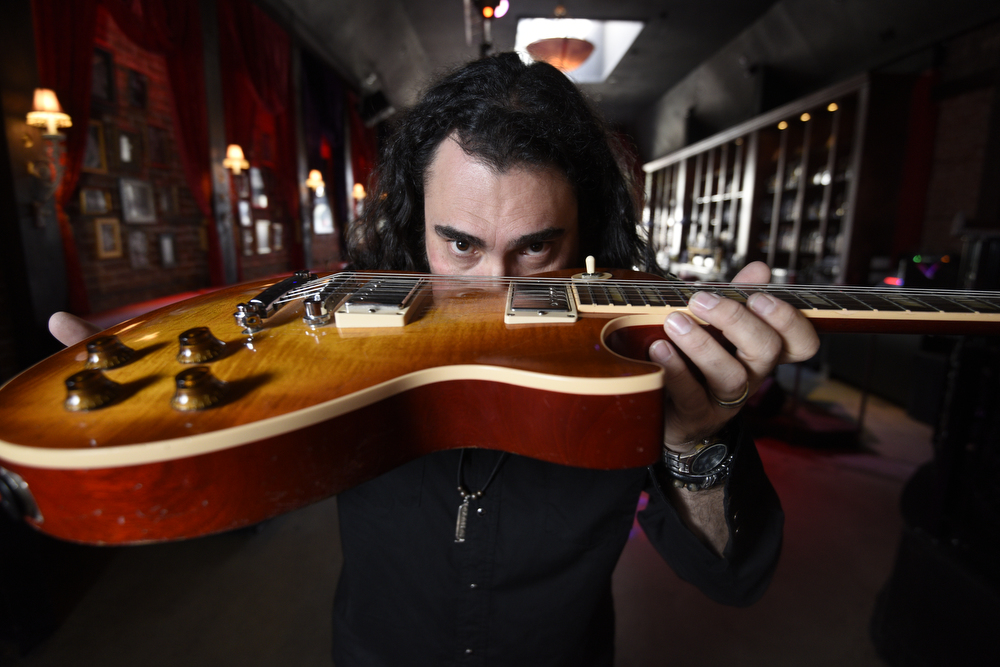 By Paul Wellman