Before clawing its way up the coast from Ventura, the Thomas Fire made its presence felt in Santa Barbara by chewing and spitting on the few power lines that connect the South Coast to the rest of the Southern California Edison energy grid.
Intermittent outages Saturday night and Sunday morning swept across all of Edison's 85,000 or so Santa Barbara–area customers as the fire circled the utility's Casitas substation ​— ​the last, single node between the sprawling Ventura/Los Angeles system and Santa Barbara's island of electricity. North County is serviced by PG&E, which doesn't reach farther south than Santa Ynez.
Edison issued a statement Saturday, explaining the state had declared a "transmission emergency" due to the "loss of critical infrastructure" and that outages were a result of energy reroutes and voltage changes. Spokesperson Mary Ann Milbourn couldn't say if the two 220-kilovolt transmission lines that carry the bulk of Santa Barbara's electricity up from Ventura, west through the backcountry, and down into Goleta substation, which then disperses it throughout the South Coast, had been compromised.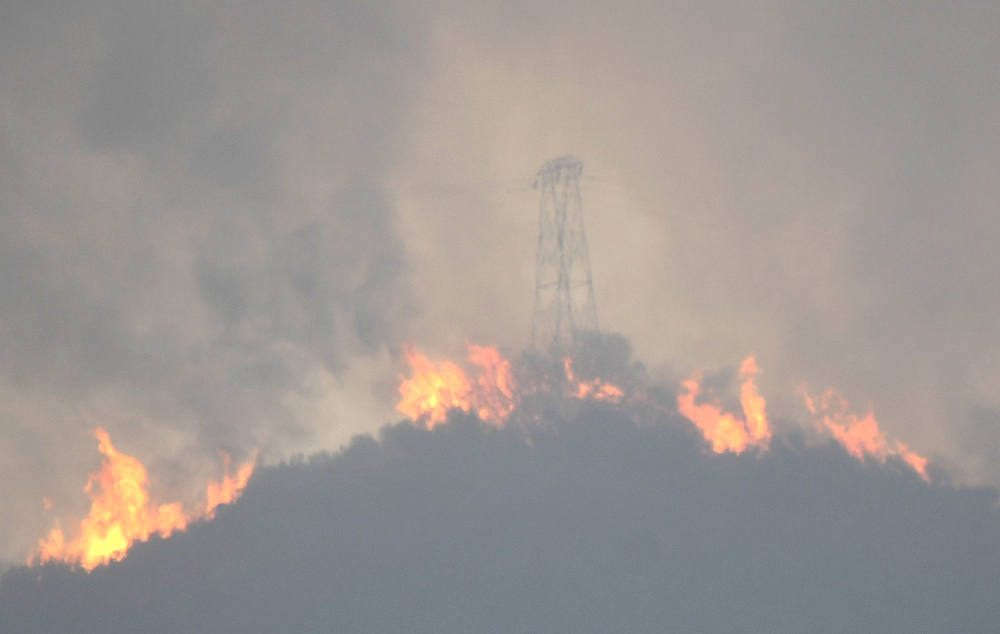 By Paul Wellman