He's been there before, teetering on the cusp of qualifying for a spot among the very best competitive surfers in the world. Yet, a few eyebrows were raised when the World Surf League (WSL) called Conner Coffin's recent victory at the 2017 Vans World Cup, at Hawai'i's famed Sunset Beach, a "sneaky one" — because in reality there was nothing sly about it.
Conner and his younger brother, Parker — two in a long legacy of Santa Barbara's upper echelon of surf — have been earning their chops along Hawai'i's North Shore for the past decade. Just two winters ago, during his rookie year, Conner Coffin needed to make the final of the World Cup to qualify for the WSL's World Championship Tour. Coffin didn't disappoint, surfing his way to the final and stepping onto surfing's biggest world stage.
This year, Coffin arrived in Hawai'i, ranked in the precarious 21st position. The cutoff is at 22. His entire 2017 campaign — 10 months of competitive surfing at 11 events worldwide — had been plagued by inconsistency. Though he had some standout heats, he had never advanced past round four. Coincidentally, at the final event of the year, the Billabong Pipe Masters, held at Hawai'i's famed Pipeline, Coffin needed at least a round-four finish to secure his spot for the 2018 season.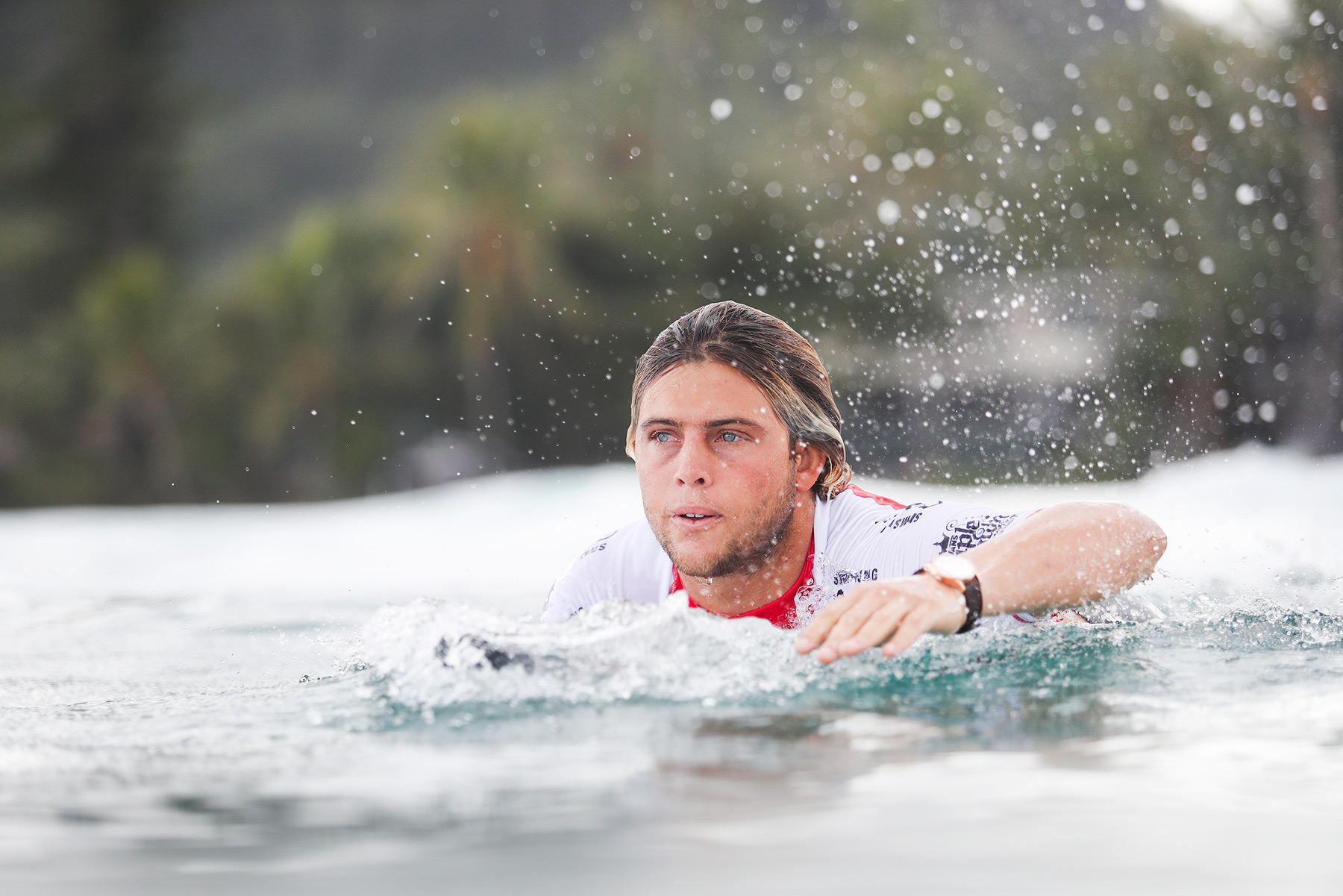 World Surf League